Our Thoughts On This Fast Food Makeup Look? We're Lovin' It
November 16, 2018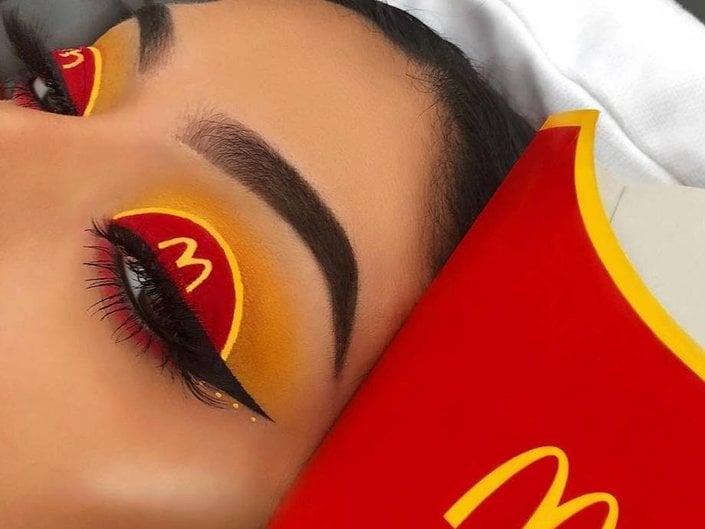 National Fast Food Day is, indeed a holiday. Some of your favorite spots participate by offering unmissable deals on fries and burgers, which gives us an excellent excuse to skip the salad on this glorious Friday. But in addition to a sodium-fueled lunch and a solid Instagram story documenting the experience, what better way is there to celebrate the holiday than with fast-food inspired makeup? Beauty and lifestyle vlogger @sincerely_mels crushed it with a McDonalds-inspired makeup look and it's so important that you take a moment (or several) to fully appreciate the masterpiece.
To get the look, Mels used the Juvia's Place Zulu Palette and the Coloured Raine Cosmetics shade in Sauce. For her bright yellow eyeliner that perfectly matches the McDonalds logo, she used NYX Professional Makeup Halo Liquid Eyeliner in Pastel Yellow. For a full list of all the products she used, check out the comments section of the Insta to recreate this weekend (or today, if you're feeling extraordinary influenced)— you know you want to. And if you haven't already noticed her fry earrings, appreciate them...now.
"I think I love this look more than I love McDonald's itself (and let me just say, I looooove McDonald's) 💕💕💕" writes Instagram user @lalatheguru. Another fast food enthusiast comments, "Amazing skills!! Made me want to have some fries." And obviously, @McDonaldsUK reached out via Instagram comments to ask for permission to repost — because they, of course, were lovin' it, too.
Read More:
This Wearable Sensor Is Basically a Dermatologist In Your Pocket
Stop What You're Doing — We're Giving Away the NYX Sugar Trip Land of Lollies Collection
Ever Wonder Where the Urban Decay Naked Palettes Came From? Well, We Found Out
Read more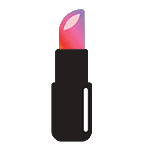 Back to top