10 Best New Products From IT Cosmetics
August 15, 2017
When IT Cosmetics says "beauty problems solved," they're not lying.
IT Cosmetics – the revolutionary beauty brand that will soon be taking over the shelves at Ulta  – started with a 10-minute spot on the QVC home shopping channel. Today, it's one of the most successful beauty brands, and Jamie Kern Lima – the first female CEO of any of L'Oréal's brands – is the woman we owe many thanks.
IT, which stands for "Innovative Technology," describes Lima's goals for the brand, which is to create products that make women feel like the most confident versions of themselves with the best, skin-loving products. And since the brand's CC Cream and Superhero Mascara have become a part of our personal identity, we can safely say that these products really do work wonders.
Just recently, the brand announced over 50 new fall launches that tackle nearly every beauty problem ranging from dark circles and dull skin to acne and blemishes. As sad as we are to narrow down our faves to 10, click through to see some of the best products from the new "Bye Bye" Fall collection.
Bye Bye Breakout Concealer
1 / 10
Bye Bye Breakout Concealer
This revolutionary full-coverage drying lotion/concealer is made for those with acne-prone and oily skin.
Bye Bye Lines Foundation
2 / 10
Bye Bye Lines Foundation
A drop of this hydrating foundation goes a long way. Magically, it makes fine lines look temporarily blurred.
Bye Bye Pores Blush
3 / 10
Bye Bye Pores Illumination
4 / 10
Bye Bye Pores Illumination
Another addition to the Bye Bye Pores line is this glowy (yet natural) illuminating powder. You won't get glitter or shimmer, but you will get a natural-looking brightness.
Bye Bye Undereye Concealing Pot
5 / 10
Bye Bye Undereye Concealing Pot
This concealer can be used wherever you need coverage. Blend it around your eyes, nose and lips to conceal imperfections.
Confidence in a Cleanser
6 / 10
Confidence in a Cleanser
This

cleansing serum

removes makeup like nothing else. Massage into skin for thirty seconds every morning and evening, and then rinse everything away.
IT Brow Power Powder
7 / 10
IT Brow Power Powder
This waterproof powder gives both thin and thick eyebrows the extra volume they need. It can (magically) transform to all hair colors based on the pressure applied during application.
IT Secret Sauce
8 / 10
IT Secret Sauce
With a name like that, you know it's gotta' be good. This moisturizer is great for all skin types, and it contains skin-loving ingredients for hydration and added benefits. Add this moisturizer to your morning and evening skincare routine.
Perfect Lighting Radiant Touch Magic Wand
9 / 10
Perfect Lighting Radiant Touch Magic Wand
 Behold – the magic wand you've always dreamed about. This corrector/concealer/brightener can be applied to any areas of your face that you want to look youthful and bright. Wear on bare skin or over your favorite foundation.
Superhero Liner
10 / 10
Superhero Liner
Fans of the life-changing IT Superhero Mascara will be very excited to learn that there's officially an eyeliner counterpart. The new liquid liner brush lets you effortlessly create a thin line for a simple, everyday look or a thick line for a bold cat eye.
Read more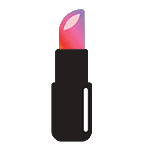 Back to top