Obsessed With Mochi and Makeup? We Have Your Weekend Plans Right Here
January 05, 2018
Whether you're currently braving the harsh winter weather in New York or basking in the sun in California, NYX Professional Makeup is hosting mini mochi getaways this weekend in both climates — and no matter which city you live in, you don't want to miss out. If you're new to the mochi fad, you should know that they're colorful, sweet Japanese rice cakes, and they're also the inspiration for the latest (and dare we say yummiest) NYX makeup launch: Love You So Mochi.
To fill you in (in case you're new to the collection) the soft, pillowy makeup that's reminiscent of everyone's beloved sweet treat is made of two eyeshadow palettes in Electric Pastels and Sleek and Chic (see our swatch-off, here), two highlight palettes in Arcade Glam and and Lit Life and eight shades of Powder Puff Lippie Powder Lip Cream. If you haven't experienced the collection yet, or if you have and are craving some mochi, NYX Professional Makeup will be holding two pop-ups tomorrow in Cerritos, CA and New York City. Both locations will be open from 12 p.m. to 6 p.m. and you can get event access with any $25 purchase of your fave new mochi makeup or any other products from NYX.
After your $25 makeup haul, you'll get access to Mochi Makeup Demos, MyMo Mochi Ice Cream and a Mochi GIF Booth. And if you miss the event (or crave more) NYX Professional Makeup is declaring Monday, January 8, #MochiMonday. To celebrate, NYX Professional Makeup, Uber Eats and My/Mo Mochi Ice Cream are teaming up to deliver Los Angeles residents the Love You So Mochi Collection in addition to mochi ice cream snacks. The service will be available between 2-4 p.m in the Uber app for just a $4.99 service fee.
If you're a mochi connoisseur, we have a feeling that this is the stuff straight out of your dreams.
246 Los Cerritos Center, Cerritos, CA 90703
41 Union Square West, New York, NY 10003
Read more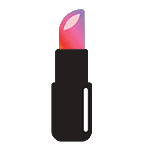 Back to top