OG YouTube-Famous Products That Still Live Up to the Hype
May 28, 2021
It's the year 2009 and you spend hours in your room watching your favorite YouTube beauty "gurus" unbox their recent makeup purchases in their haul videos. There are certain staple products you're seeing everyone talk about and use in their everyday makeup tutorials. The beauty community on YouTube has continued to grow and the makeup industry seems to pump out products at the speed of light, meaning that cult-favorites are often replaced by the latest makeup innovations. There are some products, however, that have stood the test of time — and we love them as much now as we did when the first crop of vloggers brought them to our attention more than a decade ago. Here, we're sharing which OG YouTube favorite products we still adore.
1 / 6
Urban Decay Original Eyeshadow Primer Potion
Now back in the day, this eyeshadow primer used to be in what looked like a mini genie bottle. While Urban Decay has refined the packaging, the formula is as incredible as ever. Not only does it make eyeshadows applied on top go on more smoothly and make them less prone to creasing and fading, but it makes the colors appear more vibrant, too. It's a classic product that gets the job done every time.
2 / 6
NYX Cosmetics Jumbo Eye Pencil All-in-One Eyeshadow Eyeliner Pencil
If you didn't highlight the inner corners of your eyes with the NYX Jumbo Eye Pencil in "Milk" what were you doing in the 2010s? This white chubby eye pencil graced the channels of the most popular beauty influencers time and time again, and we understand why. This shade is amazing for creating a bold highlight and bright base for other shadows, and the various colors in the jumbo pencil range are perfect for one-and-done eyeshadow looks.
3 / 6
IT Cosmetics CC+ Cream with SPF 50+
This CC cream took the beauty world by storm when it launched almost a full decade ago. A CC cream with full coverage? Revolutionary. Finally, a CC cream that combined the benefits of skincare with the attributes of a foundation. To this day, it still tops our list as one of the best base products out there for naturally flawless-looking skin.
4 / 6
5 / 6
L'Oréal Paris Telescopic Mascara
This lengthening and separating mascara is a true classic. As a staple member of many influencers' daily makeup lineups throughout the years, it's remained supreme if you ask us. It's a no-fuss option that can be applied lightly for natural makeup days, or built up for a more dramatic lash look.
6 / 6
Lancôme Juicy Tubes Original Lip Gloss
If there's one all-encompassing word to describe Lancôme Juicy Tubes, it's nostalgic. These OG lip glosses were beloved by celebrities and beauty influencers alike in the early '00s. They were the holy grail of lip glosses until they were sadly discontinued. Luckily for us, the brand brought them back in 2020. If you're into glassy lips and reliving the early aughts, these are for you.
Read more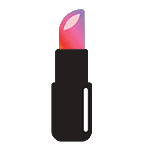 Back to top