10 New Makeup Products You Need to Try Before Summer Ends
August 01, 2022
It's a brand new month, which means that new products are making their way onto store websites and shelves and into our makeup bags. These are the products Makeup.com's editors can't live without this August.
Victoria, Content Director
Apart from the fact that this mascara tube is downright beautiful, I'm obsessed with its serum-infused formula. I love that it gives my fine, short lashes a noticeable boost in volume and length but is actually nourishing them at the same time with amino acids and shea butter. The best part? I can swipe this wand through my lashes over and over again (it's buildable!) without any clumps forming.
This is the type of lip gloss that I want to apply every five minutes — it smells that good! But the thing is: I don't have to apply it that often because its glossy, light-reflecting finish and sheer wash of pink color sticks around for an impressive amount of time.
Alanna, Assistant Managing Editor
Matte liquid lipsticks are my love language, so it's no surprise that I was immediately excited when I heard NYX Professional Makeup was dropping a new formula. This smooth whip matte lippie is as lightweight as its name suggests, but doesn't compromise color payoff for consistency — it's pigmented as ever. You bet this is a new staple to my everyday routine.
A matte blush is a must-have for me in the summertime, simply because my skin tends to get quite oily. This new formula from Nudestix is pigmented, long-lasting and keeps the shine at bay. Every time I use it, I'm left with a nice flush of matte color that brightens my entire makeup look.
Ariel, Editor
For a latex-like shine and serious staying power, look no further than this liquid lipstick. The high-gloss, richly pigmented finish lasts up for to 16 hours — seriously, it doesn't budge through food, drinks or mask-wearing. Plus, the formula doesn't crack or dry out, making it a comfortable choice to wear through very long days. I'm partial to the shades Shock Value, a vibrant neon pink, and Text 'Em, a peachy nude.
For a long time, I stuck to tinted brow mascaras because I was intimidated by filling in my arches with pencils or powders, but not anymore. If you're a brow beginner like me, you'll love this product. On one end, you'll find a sponge-y tip dipped in brow powder, while on the other is a slim-tipped brow pencil. Simply brush the powder through your brows for added fullness, then fill in any remaining sparse areas with the pencil. My brows have seriously never looked better!
Alyssa, Assistant Editor
I'm typically more excited about rich or bold colors, but there's something special about this pale gray polish. I love that it delivers completely opaque pigmentation in two thin coats, and the shade of gray has some vibrancy to it, making it pop just a bit against my skin tone. It's a great alternative to a classic white shade if you're looking to change it up a bit.
Lisa Eldridge can do no wrong when it comes to lipstick, and this electric coral shade is one of her best shades to date. Aside from the smooth, creamy texture and natural, shiny finish, the color is what makes this lipstick special. It's a popsicle pink shade with coral undertones and just a hint of sheer red, making it a perfect shade for the warm weather. It's fun, unique and bold all while remaining surprisingly wearable.
Trishna, Assistant Editor
If there's one thing I love, it's a glittery eyeshadow. The NYX Professional MakeupUltimate Glow Shots formula is the easiest dose of vibrancy and shine you can add to your makeup routine; the liquid eye color lasts all day and can be blended with a brush or your finger. I love to wear the golden Lemon Slayed shade atop a bright pink eyeshadow for extra glitter, or by itself for a softer glow.
A bold red lip is my summertime go-to, and as we ease into fall, I'll be keeping the Rosso Valentino Lipstick in shade 22R in my bag. The satin formula is long-lasting and soft, keeping my lips pigmented throughout the day despite heat, food and drink.
Read more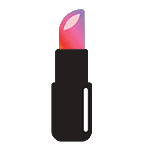 Back to top