Calling All Vegan Brides: 5 Makeup Tutorials You Need to See
March 28, 2018
It's hard enough to find the perfect makeup tutorial on YouTube to recreate on your Big Day (or to have a makeup artist recreate for you). If you're vegan, this sentiment rings true on a whole new level, as there are certainly fewer vegan-specific makeup tutorials living on the Interwebs than there are traditional ones. One surefire thing vegans and non-vegans can both agree about is that #VeganLife can surely be a challenge.
On top of that struggle is the intensive journey to find a tutorial that's 100% vegan, as a large majority of tutorials contain products that are just cruelty-free, rather than vegan, too. While both options are non-toxic and organic, the two are often mistaken as interchangeable when they're not. A cruelty-free label ensures products are not tested on animals, whereas vegan products are not tested on animals and contain absolutely no animal byproducts.
So, you might feel like it's nearly impossible to find more than one tutorial that includes all vegan products — and you'd probably consider yourself the luckiest human around to be able to find one tailored solely to bridal makeup. To ease the pain of scouring YouTube for hours on end, we've done your research for you. Ahead, check out four all-vegan makeup tutorials to use as inspiration for your bridal makeup.
For a natural glam look...
Heidi Hamoud, a professional makeup artist from Melbourne, Australia, created this 100% cruelty-free, vegan and organic makeup tutorial using just one brand — Inika Organic.
For the drugstore makeup enthusiast…
Rhian HY is a lifestyle blogger and beauty lover with a passion for living consciously. To create her drugstore vegan makeup look, she uses products from Pixi Beauty, Pacifica and Milani Cosmetics.
For a natural glow…
Lifestyle blogger Rachel Ama shows us her go-to makeup look using her favorite vegan products like The Ordinary Serum Foundation, Pixi Beauty Glow Tonic and Iconic London Illuminator.
For a bronze eyeshadow look…
YouTuber and makeup enthusiast Kayla Hagey creates a bold, bronze copper eyeshadow look. If you green or hazel eyes, this eyeshadow color will especially make your eyes pop.
For a versatile makeup look...
Cruelty-free beauty blogger Amber Reid walks us through the simple steps to create a versatile makeup look using products from Petit Vour, a monthly vegan subscription box.
Hero Image: ShutterStock
Read more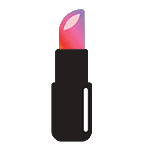 Back to top