If You Love Makeup and Botticelli, Our Interview With MUA Lisa Eldridge Will Blow Your Mind
December 19, 2018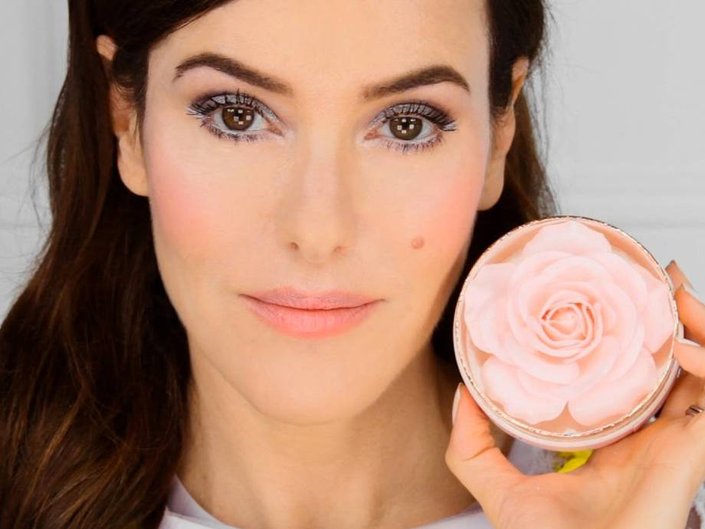 There are only a select few makeup artists that make our jaws drop with their craft, perspective and grace — and with just one glance at her Instagram page, you'll realize that Lancôme Global Creative Director Lisa Eldridge fits this bill flawlessly. We had the opportunity to sit down with this industry muse and chatted with her about her holy grail backstage product, what a typical day looks like for her and her advice to aspiring artists. (Spoiler alert: prepare to *swoon.*) Here's what she had to say.
How did you get started in makeup? What was your very first gig?
When I was starting out, it was difficult to get information about working in the fashion industry and careers in makeup in general. I found a short course in theatrical makeup and costume design, which I did, and later I enrolled in an evening course at a school in London — during the day I worked various jobs to pay my rent including a stint on the Lancôme counter makeup at Harrods. Every spare minute I had I was doing 'test' shoots (working for free with new models, photographers and stylists) to build my portfolio. After that I went to Milan for a few months to work on my portfolio, and I landed my first magazine job. On my return to London, I was taken on by an agency that represented some of the biggest names in the industry at that time.
My first big break was when I was booked for an Elle shoot with Cindy Crawford after which Cindy booked me for several other jobs. I followed that break with a move to Paris and a cover shoot with photographer David Sims and model Amber Valetta for iconic British style magazine The Face. Paris was a great place to be at that time and, bit by bit, I got to work with amazing photographers like Peter Lindberg and Paolo Roversi … and began shooting regularly for British, French and Italian Vogue.
What does a typical day look like for you today?
Each day is different — I could be on location making up seven different models for a magazine shoot, in my studio filming and editing for my channel, making up a Hollywood A-lister for the red carpet, at the Lancôme atelier in Paris discussing digital strategy with the international team or organising my family! It's a bit of a juggling act, but also a dream situation to be in.
How has working in makeup impacted your life, and what moment in your career are you most proud of?
Working on my first cover for Vogue. When I was a teenager it was my ultimate dream, back then I thought that once I finally achieved that goal I'd be so ecstatic that I'd retire (haha), but once you get one ... you just want more and more.
What's your favorite show or campaign you've ever worked on so far?
A highlight for me was making up Isabella Rossellini for Lancôme's 80th birthday party in Paris. As a teenager and a young woman I was so inspired by her beauty, her personality and everything she stood for, so it was a real 'pinch myself' moment.
What's your holy grail backstage product and why?
Lancôme Hypnose Doll Eyes in Waterproof, it creates gorgeous light, feathery lashes and doesn't budge.
If you weren't in makeup, what would you be doing?
I would be living in Florence working as a picture restorer. I always loved the idea of restoring renaissance paintings. It must be fascinating to recreate the old pigments and age them enough to be able to paint on top of an old master. I'm in awe of the artists who do that.
What's your favorite product at the moment?
Lancôme Nutrix, it's great for reviving, dry chapped lips. Apply a thick layer and leave it overnight.
What's your advice for an aspiring makeup artist?
Don't give up. It takes time to make your mark. Don't be afraid to reach out and contact people, if you are nice and friendly, people won't mind. Say yes to everything and make the most of every opportunity that comes you way as everyone you meet on your way up is a helpful contact. Stay open and curious and NEVER stop learning. Every job is a lesson.
And finally, what does beauty and makeup mean to you?
As a child I loved drawing faces, and that obsession with all faces is still with me. I see beauty everywhere. There are so many facets to makeup, on one level, it's something you can rely on to help you out if you're looking tired and have to be on form — a bit like putting on your war paint, it can give you an enormous confidence boost. On another level makeup is a playful and creative outlet that allows you to experiment and have fun.
Read More
Interview with Giorgio Armani Celebrity Makeup Artist Tim Quinn
Interview with Beyoncé's Makeup Artist Sir John
Interview with Celebrity Hairstylist Justine Marjan
Read more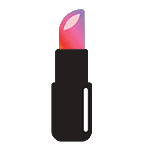 Back to top