We're Blushing! 8 Blush Products That Will Give You a Cheeky, Romantic Glow
February 11, 2022
I don't know why, but I really love Valentine's Day. Maybe it's because the holiday evokes a warm, fuzzy feeling that inspires me to upgrade my makeup. I try to add romantic elements to my Valentine's Day look — like a swoon-worthy lipstick or a glowing blush. Because blush is having a major moment, I'm focusing on adding a gorgeous flush to my cheeks this year. Below, find eight editor-approved blush products that will give you a romantic, cheeky glow just in time for Valentine's Day.
Mary, Associate Editor
Valentino Beauty Eye2Cheek Blush in Orange Delight
Maybe it's my inner stage performer speaking, but blush has always been one of my favorite makeup products. My application technique has changed a lot over the years (it took a while to reteach myself that more blush isn't always better) but I'm still drawn to bright, eye-catching shades — like orange. In the past, I've found oranges to be a bit harsh for my porcelain skin, but this warm-toned coral hue is buildable, making it easy to blend a sheer flush of color along my cheekbones. When wearing this I don't need to apply highlighter either, because the radiant finish subtly accentuates my features the moment I step into the light.
Alanna, Assistant Managing Editor
Maybelline New York Cheek Heat Gel-Cream Blush in Nude Burn
I love adding color to my cheeks with a good coral-nude shade, and this formula is my favorite. Not only is it extremely buildable, but it's also easy to apply with your fingertips and leaves behind a soft, romantic finish that doesn't look clownish or over the top. Instead, it enhances my natural olive skin tone and gives me just the right amount of color. Pair it with a nude-brown lip and it's a total knockout!
Alyssa, Assistant Editor
EM Cosmetics Heaven's Glow Radiant Veil Blush in Baroque
As a longtime fan of this gorgeous blush formula, I was so excited to get my hands on one of the newest shades. Like the other colors in the range, Baroque has a baked powder formula with a fine pearlescence that makes it luminous and natural-looking on the cheeks. The subtle glow and nude hue give me an authentic flush, and it's quickly become my go-to for a romantic, understated look.
Ariel, Associate Editor
Laura Gellar Beauty Baked Blush-n-Brighten Marbleized Blush in Tropic Hues
I've stuffed this blush in so many on-the-go makeup bags that the lid broke off. Clearly, two things are certain: it's my absolute favorite and it's time for a replacement. The rosy coral color is perfect for my fair, yellow-toned complexion, and I love the shimmering formula. It makes my skin look glowy and radiant and is incredibly easy to blend out. Plus, it's super buildable, which is nice for everyday makeup looks or nights when I'm feeling more dramatic.
Caitlyn, Assistant Editor
NYX Professional Makeup Bare With Me Cheek Serum
When I find a makeup product that accentuates my features and offers me skincare benefits, it becomes a staple in my routine. This blush, which is also referred to as a cheek serum, is exactly that. The sheer (but buildable) formula contains tremella mushroom extract, which imparts a luminous, dewy glow on my skin in addition to a gorgeous peachy-toned flush of color. It's perfect for days when I don't feel like wearing too much makeup and I find that when I dab a pea sized amount onto my cheeks, I look way more put together and feel ten times more confident.
Jaz, Senior Editor
YSL Beauty Couture Blush in Nude Blouse
I love that lots of blush is back! My cheeks usually have a natural flush to them, so this nude hue is perfect at enhancing that without looking clownish. It's buildable, lightweight and feels like I'm wearing nothing at all. The gold case alone turns applying blush at my vanity into a luxurious experience. Every time I wear it I feel like I'm on a hot date, even if it's just myself and a glass of wine.
Jen, Video Producer
Lancôme Blush Subtil in Blushing Tresor
This blush is a perfect storm of beautifully pigmented pay-off and natural glow. You only need one sweep for a wash of color and shimmer on your cheeks – from there, you can easily build up to your desired flush. The compact comes with its own little fluffy brush inside, which is so perfect for those who like to reapply on the go. Honestly, this product is my secret for instantly feeling elegant and romantic.
Kat, Social Media Editor
Giorgio Armani Beauty Neo Nude Melting Color Balm in Cool Plum
If I want to add just a hint of color to my face, I always reach for this creamy blush. While extremely pigmented, I find that it's incredibly easy to blend with my fingers for a diffused wash of color. I typically go for blushes with more of a red or coral undertone, but this deep plum shade got me out of my comfort zone — and I'm so happy because it left me with a beautiful, sophisticated look.
Photos: Alanna Martine Kilkeary, Mary Honkus, Alyssa Kaplan, Ariel Wodarcyk, Caitlyn Martyn, Jazmine Ortiz, Jen Osaki, Katlyn Pierre
Read more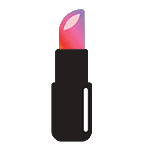 Back to top