Our Favorite Blushes for Fall
August 11, 2022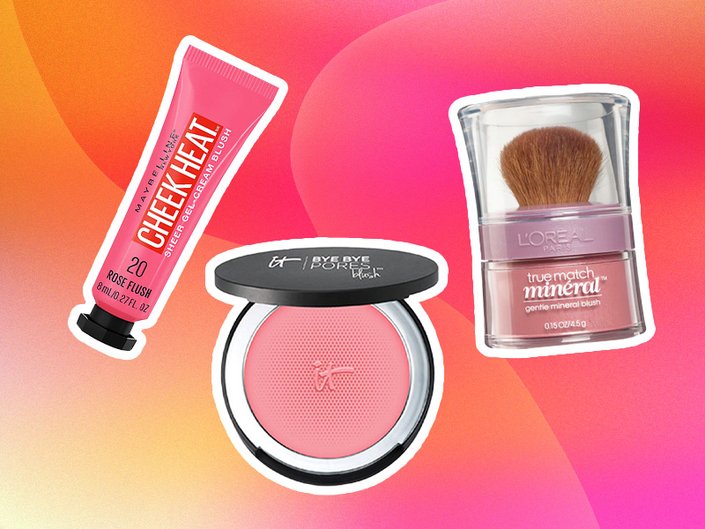 When you think of fall, it's almost a given that you think of bright yellows, warm oranges and deep reddish browns. While most obviously associated with fall foliage, we also love to incorporate these shades into our beauty routines in the form of bold eye looks and even blush. Ahead, we rounded up the best blushes for fall that'll warm up your complexion and help you lean into the autumnal aesthetic.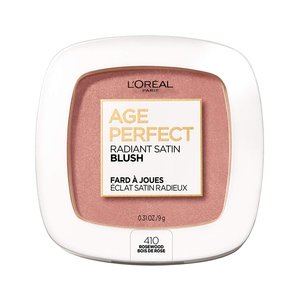 1 / 30
Specifically formulated with mature skin in mind, this anti-aging blush is a fall staple. Providing a subtle — but buildable — hint of color, this creamy satin formula also contains camellia oil for maximum hydration and pigment.
2 / 30
The perfect blush
does
exist, and it works as a sheer, glowy bronzer and highlighter, too. This lightweight multi-purpose product gives the perfect dewy look for fall while enhancing the natural angles and contours of your face.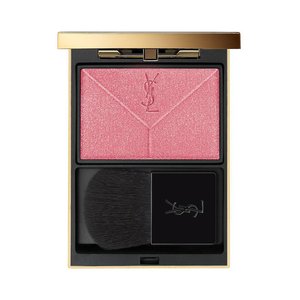 3 / 30
With a unique wet-to-dry technology, this blush melts into your skin — literally. Weightless yet pigmented, the luxe blush comes with its own mirror and brush in a sleek compact.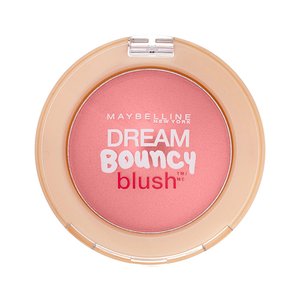 4 / 30
This powder-gel blush formula is bold, vibrant and playful. As light as a powder, it effortlessly blends into your skin like a cream, seamlessly adding color to your barefaced complexion or full makeup look.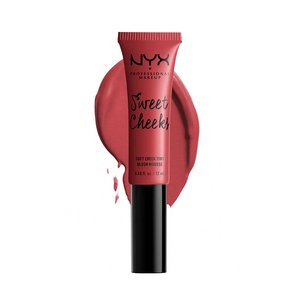 5 / 30
With a natural finish, this liquid blush is like a second skin. A doe-footed applicator allows for perfect application, and whether you're using your fingertips or a brush, the creamy formula gives an effortlessly dewy, colorful look.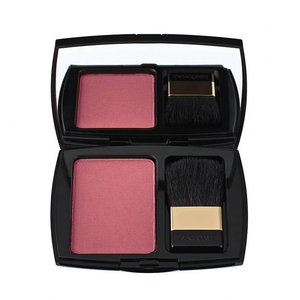 6 / 30
Perfect for all skin types, this oil-free powder blush has a luminous, silky formula that catches the light from every angle. And with its own contour brush, you'll get a flawless application every single time.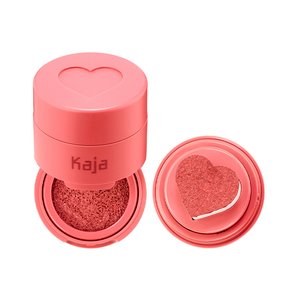 7 / 30
Looking to get a little bit more playful with your makeup this season? This stamp is cute, fun, and as the name suggests,
cheeky
. With a cushiony formula and heart-shaped applicator, applying this blush will be the best step in your makeup routine.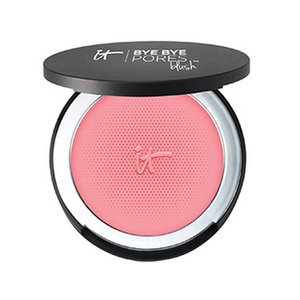 8 / 30
This award-winning finishing powder is perfect for your fall skincare
and
fall makeup routine. It features a a pore-hiding technology that instantly smooths the face and is packed with ingredients like antioxidants and peptides that instantly add vibrance to your complexion.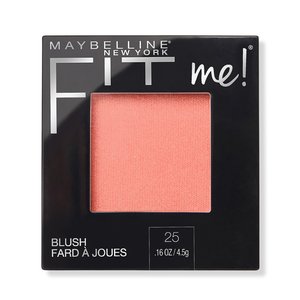 9 / 30
For a radiant glow so light and natural it could be a second skin, Maybelline Fit Me Blush is a must-have. In eight tone-matching shades, it instantly livens your complexion with a hint of color.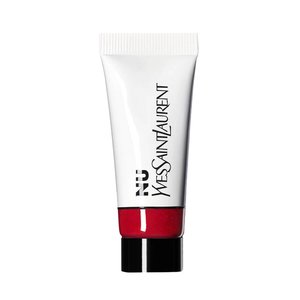 10 / 30
Creamy, light and soft — what more could you ask for in a blush? If your answer is a lip tint, then your wish has been granted. YSL Beauty Nu Lip & Cheek Balmy Tint is the perfect fall flush formula.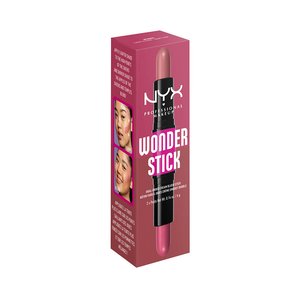 11 / 30
The only thing better than the perfect blush? Two perfect blushes. Featuring a creamy, pigmented formula, this blush has two shades that can be blended for a customized look, or worn separately for a soft and bold look.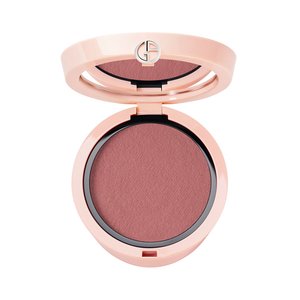 12 / 30
For color that melts right into your skin, look no further. Armani Beauty Neo Nude Melting Color Balm is a natural-looking, buildable pigment that blends right into your skin and feels weightless.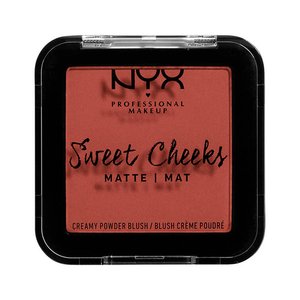 13 / 30
A gorgeous matte blush is just what you need for the perfect autumnal look. Super smooth and pigmented, this blush is available in classic rosy shades as well as bold yellow and purple.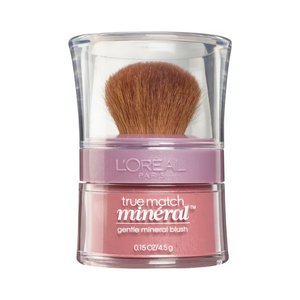 14 / 30
Sensitive skin types, meet your favorite blush for fall. Made with minerals and no fragrances, it gives a soft, classic flush with a gentle formula.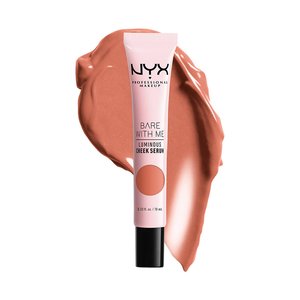 15 / 30
If you prefer your blush on the subtle side, this cheek serum provides a flush of warm peach that teeters on the edge of being sheer. It swipes on like a liquid but dries down after a few seconds for a blush that looks natural and feels super lightweight on the skin.
16 / 30
A lightweight, buildable and breathable blush is a fall essential. Blush your cheeks with a soft and sun-kissed look that heralds the final days of summer — and with this blendable, sheer pigment, a natural flush is perfected every time.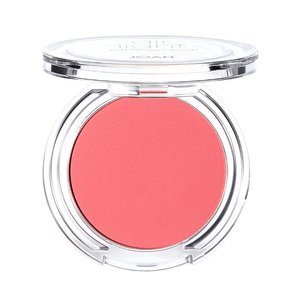 17 / 30
For a blush that feels like it's not even there, Joah Beauty has you covered. Light yet pigmented, it brushes over your pores, smoothening them as it livens your complexion.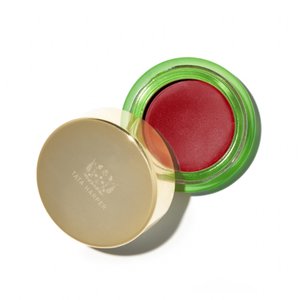 18 / 30
Though this blush is
called
Naughty, it's vitamin-infused, creamy formula actually makes it quite nice. Weightless and vibrant, this ruby red tone gives the perfect classic flush.
19 / 30
Throw the ILIA Beauty Multi-Stick in your bag and apply on-the-go, or incorporate it into your beauty routine at home. With a creamy formula that's bright on the cheeks and soft on the lips, it'll be hard to
not
want to reapply this, even when the buttery formula doesn't require you to.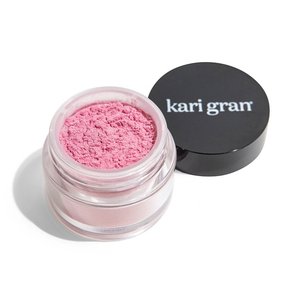 20 / 30
Flattering for all skin types and tones, this mineral blush is a sheer, barely-there color that embraces clean beauty standards. Natural ingredients for a natural-looking blush make this a fall fave.
21 / 30
For cream blush lovers, the Beauty Pie Supercheek Cream Blush is a fall favorite. Against wind, cold and rain, this rub-on formula with a matte finish perseveres — and even adds moisturizing oils to your face as you wear it.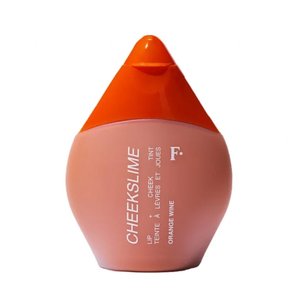 22 / 30
Putting slime on your face doesn't sound cute, but the Freck Beauty Cheekslime proves that it is. An innovative liquid plant collagen formula gives this blendable blush a unique consistency that seeps into your skin and looks effortlessly clean.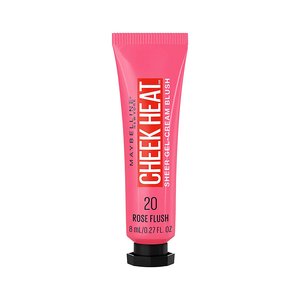 23 / 30
Give yourself the look of romantic, rosy cheeks with this dusty rose-colored cream blush. The water-based gel cream is infused with colorful pigments for a buildable, blendable flush of color that you'll want to reach for over and over again.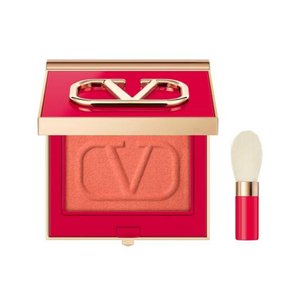 24 / 30
We're seeing orange blush everywhere this season, and it's for good reason. The shade warms up the skin and gives it a healthy-looking glow (which is all but necessary once summer's over). Simply apply this two-in-one cream-to-powder formula onto your cheeks and your eyelids for a monochrome, fall-inspired look.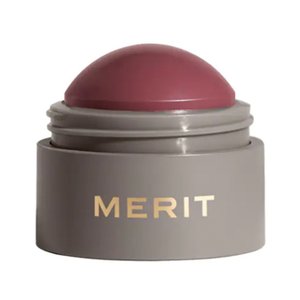 25 / 30
This cheery blush is perfect for adding subtle mulled wine hue across your cheeks. The light, balmy finish leaves a long-lasting glow that doesn't cake or cover up your natural skin texture.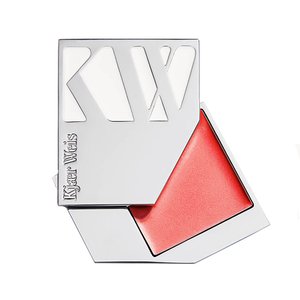 26 / 30
We can't get enough of this coral-colored cream blush. It quite literally melts into your skin for a natural-looking flush of color that can be used on your cheeks, lips and eyelids.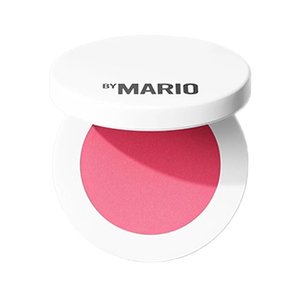 27 / 30
For a brightening blush that gives a pop of color, look no further than the Makeup by Mario Soft Pop Powder Blush. It's easy-to-use, simple and downright stunning. With matte and shimmer finishes, you'll look fresh out of summer for the rest of fall.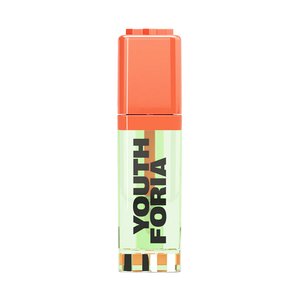 28 / 30
Innovative technology allows this blush to be custom to you — and only you. With an oil formula that changes color when applied to your skin according to your pH levels, you'll get a blush shade that's literally made for you.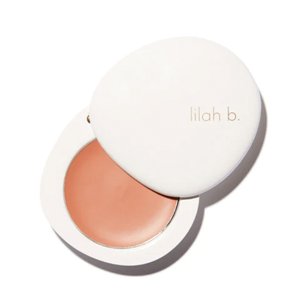 29 / 30
Coconut oil and aloe give this luxe blush a moisturizing formula that leaves your skin with a natural glow and dewy finish. Tie your makeup look together by putting this on your cheeks and lips.
30 / 30
If you're looking for a liquid blush this fall, Saie has a water-based gel formula that is lightweight yet pigmented, natural yet noticeable. It gives you the opportunity to choose whether you want a barely-there look or something less subtle.
Additional reporting: Trishna Rikhy, Design: Juliana Campisi
Read more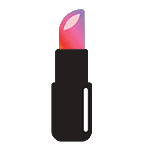 Back to top