How Our Editors Use the New Giorgio Armani Beauty Neo Nude Melting Color Balms
August 23, 2021
If you're looking for a new multipurpose beauty product to stash in your makeup bag, meet the Giorgio Armani Beauty Neo Nude Melting Color Balms. Housed in a glossy beige case, these lightweight balms can be used as a blush, bronzer, eyeshadow or a contour shade, depending on the hue you pick. The airy texture melts into the skin for a soft matte finish that lasts all day and complements any makeup look. To find your perfect shade and see what the Neo Nude Melting Color Balms look like on various skin tones, keep reading for four editors' reviews.
Katlyn, Social Media Editor
Shade: Brick Red
Even though I've had this product for just a couple weeks, it has quickly become a staple in my makeup routine. The first thing that made me fall in love with this product was the texture. It has a unique, almost creamy texture that's like nothing I've tried before. I find the best way to apply it is with my fingers. It blends out so easily and truly feels like there's nothing on my skin. This is definitely a must-try for anyone that wants a nice wash of color on their cheeks and lids.
Alyssa, Assistant Editor
Shade: Cool Mauve
I've been on a cream product kick lately and have tried more than I can count. So, when I tested out this new balm, I was truly surprised to encounter a texture I haven't experienced before. It's mousse-like, meaning it's airy and lightweight, yet it's fairly hard-pressed so it's completely mess-free. I've been loving it to create an easy, monochromatic look. I simply blend it out on my cheeks and eyelids with my fingers or a brush and I'm left with a natural, mauve makeup look.
Sarah, Junior Designer
Shade: Warm Coral
As a dark-skinned woman, finding a blush product that doesn't give my skin an ashy look is tough. The shade Warm Coral is exactly what I look for in a blush — it blends out smoothly on bare skin or on top of my foundation. What I love most about this melting balm is its versatility. I like to apply it on my cheeks, over my nose and sometimes even as eyeshadow. Clearly, I cannot get enough of this product!
Ariel, Associate Editor
Shade: Cool Brown
I'm not a big contour person, but something about these balms made me want to give it a try again. They're so lightweight and easy to blend, they're perfect for contour novices like me. I used the shade Cool Brown on a flat-topped foundation brush to carve out my cheekbones and applied a little on my lids too for a subtle smoky effect. Unlike most cream contour products, this one is sheer enough that it's practically foolproof — any mistakes can be buffed away with fingers or a clean brush or sponge.
Photos: Katlyn Pierre, Alyssa Kaplan, Sarah Duvivier, Ariel Wodarcyk
Read more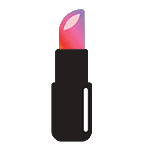 Back to top