Beauty Index: Draping
February 08, 2017
When we want to go bold, most of us opt for a smoky eye or a bright lip. But this season is all about blush! Draping, which means using a powder blush to contour (instead of brown-toned bronzing creams or powders), is a trendy technique that packs a pretty punch. Here, makeup artist Ashley Rebecca explains.
Why you should try draping:
Using blush to contour is a more natural-looking way to sculpt and change the shape of your face. Because you're using pink or peach-toned blushes, it's less aggressive that the muddier tones of brown (usually associated with contour). To find the right blush shade for you, look here. If you prefer the original way to contour, than you may want to check out This Three-Step Contouring Hack or 8 Time-Saving Contouring Tips.
How to do draping:
Step 1: First decide if you want to go subtle or more dramatic. For a subtle, softer variation, start just below the apples of your cheeks and use an angled brush to sweep a powder blush (one shade darker than your usual color) horizontally along your cheekbones. Try Lancome Blush Subtil for a dramatic, chiseled look, apply the blush almost vertically, from the bottom of your cheekbones up towards the outer corners of your eyes.
Step 2: Swirl a lighter shade of blush over the darker blush to soften any harsh edges. Or, for a softer effect, top the dark blush with an illuminating powder instead of a second helping of blush. Try NYX Duo Chromatic Illuminating Powder.
Read more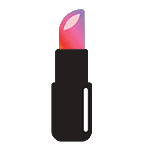 Back to top