Statement Blush Is Trendy Again, Here's What We Recommend
February 28, 2022
If you're looking for a way to experiment with
colorful makeup
but want something a little more subtle than
neon eyeliner
or bright blue eyeshadow,
statement blush
is a fun and easy way to rev up your makeup routine. There's a shade that complements every makeup look and
skin tone
, from corals, to plums, poppy pinks and fiery reds. Keep reading for our editors' favorite statement blushes below.
1 / 6
This blush's bouncy, dewy consistency makes it a dream to blend out. It's hard to overdo it with this one, so don't be afraid to layer it up for a bright wash of color. We're partial to the shade Fuchsia Spark, a cool-toned hot pink.
2 / 6
If you prefer a bronzy, sunkissed look, this luminizing blush is perfect for you. Available in three terracotta shades, it makes your skin look like you just spent the day sunbathing (minus the UV rays, of course). It's also infused with tremella mushroom to give your skin a soft glow.
3 / 6
For the ultimate energized, rosy flush, swipe on this blush in the shade Rose Fresque. The silky, oil-free powder delivers a long-lasting pop of color that also works to help absorb shine.
4 / 6
When used dry, this blush gives a subtle but luminous hint of color that's perfect for every day. On a wet brush, the pigments are intensified for a dewy and vibrant sheen. The shades Rouge Saint Germain, a rich red, and Orange Perfecto, a hot coral, are our favorites for making a statement.
5 / 6
Blend this multipurpose product on the eyes, lips and cheeks for a striking monochromatic look. The unique mousse-like texture feels like you're pressing a cloud onto your skin, and the shade Cool Plum gives us major '90s cool-girl vibes.
6 / 6
Less is seriously more when it comes to this intensely pigmented lip and cheek tint. The shades Fever Dream and Orange Wine are perfect for mimicking a bold, sunset-inspired flush.
Read more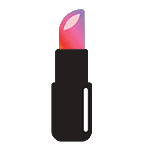 Back to top