Why the NYX Professional Makeup Sweet Cheeks Soft Cheek Tint Belongs in Your Fall Makeup Routine
August 14, 2020
Liquid and cream blushes are must-haves in our fall makeup bags, so when we hear about a new one, we can't wait to get our hands on it. Lucky for us, NYX Professional Makeup dropped the Sweet Cheeks Soft Cheek Tint just in time. This blush comes in six shades and has a light, mousse-like natural finish that blends seamlessly into skin. After giving it a test run, find out if our editors will be adding it to their collections come.
Sarah, Senior Editor
Shade: Baby Doll
I have dropped and cracked powder blush compacts one too many times, so I was excited to get my hands on a liquid option. I like that the tube comes with an applicator to minimize mess and control the amount of product I apply. A little goes a long way here — one small dab on each cheek does it for me. The formula feels silky and is easy to blend and guide (I like to start at the apples of my cheeks and bring the color up towards my temples for a sculpted appearance). I was worried this pink shade would make me look sunburned, but that's not the case. Instead, it gives me a pretty and natural flush that's perfect for the no-makeup makeup look I've been wearing since I started social distancing.
Alanna, Associate Editor
Shade: Nude'Tude
I love a monochromatic brown-nude makeup look for fall, so I was so psyched to try the NYX Soft Cheek Tint in Nude'Tude. The color is a light, warm brown that does a great job of neutralizing my yellow undertones and olive complexion as it highlights. I was particularly pleased with the formula because it's a lot lighter and more malleable than other cream and liquid blushes I've tried. It glides onto the skin with ease and leaves behind a flushed yet neutral finish that I love. I'll certainly be keeping this one in my makeup bag for fall, and I can't wait to pair it with some brown eyeshadow and lipstick.
Sam, Assistant Editor
Shade: Coralicious
I used to skip the blush altogether, opting for just some bronzer and highlighter instead. Recently though, I've tried to switch up my makeup look by adding a pop of color on the apples of my cheeks. This NYX Soft Cheek Tint in Coralicious is definitely the boldest color in my collection, but I found that the orange-meets-red shade actually gave a nice flush and rosy focus point to my super fair complexion. The product is buildable, so I definitely recommend starting with less product than you think you'll need. I paired the blush with a coral lip (and coincidentally a coral sweat suit!) and was thrilled with the monochromatic vibe.
Malaika, Audience Development Manager
Shade: Bombshell
I have a confession: I've never tried a liquid blush before, but thanks to the NYX Soft Cheek Tint in Bombshell, it's now one of my favorite makeup products! I love how the formula is lightweight and buildable. I also like how well it blended with my deep skin tone. Because I have cool undertones, I particularly loved how it added the perfect amount of warmth and natural glow to my face.
Photo Credit: Courtesy of the Editors ; Hero Credit: Malaika Nicholas
Read more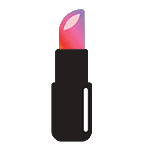 Back to top