I Tried the New L'Oréal Paris Infallible Eyebrow Mascara — And Doing My Brows Has Never Been Easier
August 29, 2023
When it comes to taming my brows, I take the path of the least resistance, a.k.a. whatever is the easiest. My brow skills are minimal, and when I attempt to fill them in, I'm left with tragic, harsh-looking brows that are lopsided and too dark. Because of this, I've grown quite fond of tinted eyebrow gels; they work like an eyebrow pencil and gel in one, and they're quick and easy to use. L'Oréal Paris recently launched a new eyebrow gel: the L'Oréal Paris Infallible Volumizing 24H Wear Brow Mascara, which includes a tinted formula that promises 24 hours of smudge-proof wear. This is just the kind of brow product I gravitate towards, so I knew I had to try it out. Keep reading for all my thoughts on this new drugstore brow gel.
My Review of the New L'Oréal Paris Infallible Volumizing 24H Wear Brow Mascara
Most brow gels have a brush that rivals mascara, sort of like a mini spoolie, but the brush on this one is tapered, one sided, and the bristles are all different lengths. The tapered brush shape makes for precise application, especially when you're brushing the wand through the tail of your brow. The bristles also do a really great job of brushing your brow hair into any direction without getting product on your skin.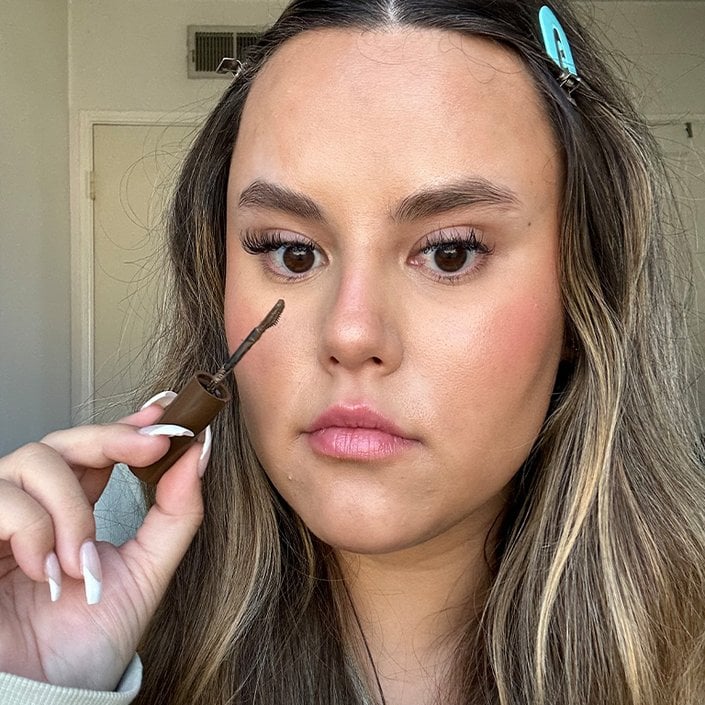 Unlike your average brow gel, this tinted formula is actually called a brow mascara and contains fibers to thicken your brows and fake the appearance of fuller arches. I have naturally thick brows, but I enjoy the volume this formula packs because it does so naturally. It made my brows look fluffy and a bit bushy, and I've never been able to achieve that with brow gel in the past.
I opted for the shade Brunette, and it was perfect for my dark brown hair; it didn't make my brows look drawn on or stamped on. I applied it to my brows in small, upward strokes, and it took less than a minute. While I have thick brows, I think someone with thin brows could also really enjoy this because you can easily build it up to make your brows look thicker. I even tested this out to see how my brows would look, and there was no evidence of clumps or excess product.
The first time I tried this brow gel, I wore it to an outdoor concert so I knew I would be putting it up to the test against warm temperatures, sweating, singing and lots of dancing. I did get some transfer onto my fingers when I touched my brows, but it didn't smudge onto my face. My brows still looked really good when I washed my makeup off seven hours later. Since then, I've reached for it everytime I do my makeup.
My pet peeve is when brow gels flake off during the day or leave a residue on your brows and this one does neither. It keeps my brows looking naturally-full all day long, and it holds them in place without feeling crunchy or sticky. The other brow gels in my makeup drawer pale in comparison to this one; it gives the appearance of a precisely filled in brow when in reality, all I did was quickly swipe the wand through my arches. I love an easy brow, and as I expected, this product delivers just that.
Read more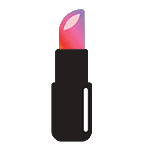 Back to top