This New IT Cosmetics Concealer Doubles as a Dark Spot Serum
March 23, 2023
Whether you're beauty obsessed or a makeup minimalist, concealer is arguably one staple product that everyone has in their collection. From covering up surprise blemishes before a big event to brightening up dark under-eye circles, concealer comes in handy in a number of different ways. Since I use it practically every single day, I personally can't get enough concealers and I jump at any opportunity to try new ones. After having the IT Cosmetics Bye Bye Dark Spots Concealer + Serum at the top of my wishlist for a few weeks, I decided to test it out.
The IT Cosmetics Bye Bye Dark Spots Concealer + Serum Formula
More than just your average concealer, the IT Cosmetics Bye Bye Dark Spots Concealer + Serum doubles as a skincare product. Developed with dermatologists, this concealer-serum hybrid is formulated with a special blend of powerhouse skincare ingredients — 2% niacinamide, hyaluronic acid and caffeine. Not only does it immediately cover up any blemishes, but it works with use over time to fade the look of dark spots, fine lines, dark under-eye circles and uneven skin texture. As a concealer, it delivers up to 24 hours of hydration and buildable medium coverage that gives your skin a natural-looking finish.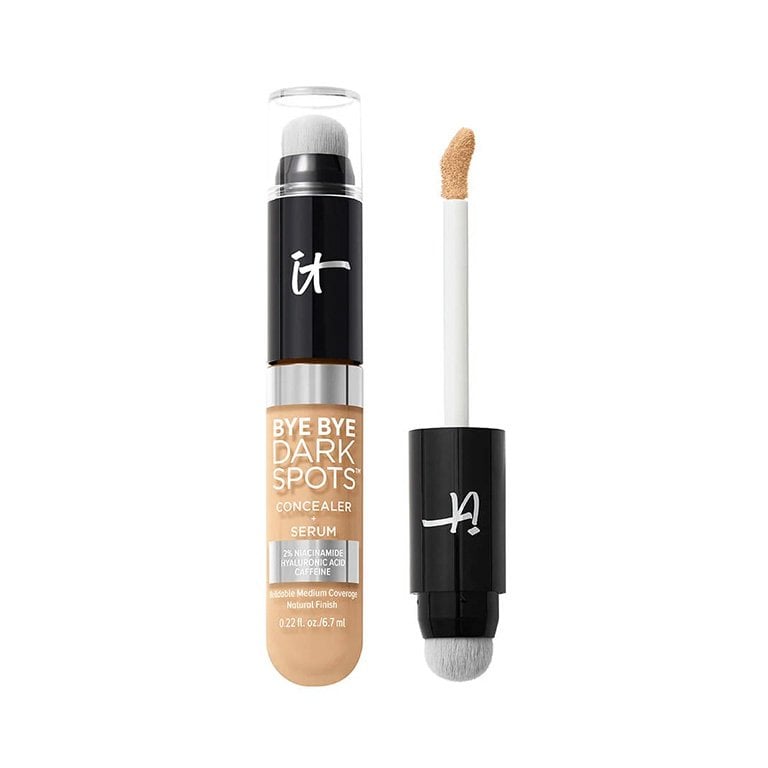 My Review of the IT Cosmetics Bye Bye Dark Spots Concealer + Serum
Since my skin has warm undertones but is on the paler side right now coming out of winter, I opted for the shade Light Warm 23, which is one shade level before moving into the medium offerings. I tend to have fairly clear skin, so I primarily use concealer to brighten up my under-eye area and cover some light scarring from past blemishes. This time, however, I decided to use the Bye Bye Dark Spots Concealer + Serum as my main complexion makeup instead of foundation to experience the full effects of the product. In the photo below, you can see what my skin looks like when I am not wearing any makeup.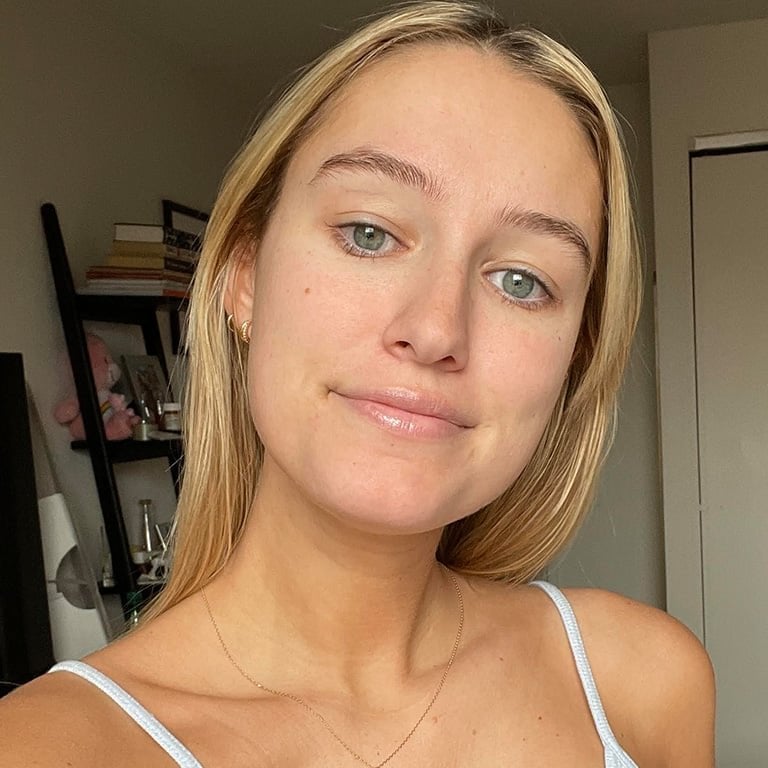 My first impression was how lightweight the consistency of the concealer felt when I dabbed the doe-foot applicator under my eyes. It was creamy, yet very light, so I could tell from the first swipe that it wouldn't cake or settle into lines the way some concealers do. The other side of the double-ended applicator is a mini kabuki brush, which makes blending super easy. The packaging and double-ended applicator brush was one of the biggest selling points of the concealer for me — it's perfect for stashing in my work bag for on-the-go touch-ups throughout the day.
I was also impressed with the shade matching. I opted for a shade lighter than I would normally choose when buying foundation (since I mainly use concealer to brighten my under-eyes), but the Light Warm shade blended well with my skin tone when I used it all over my face. The kabuki brush works well for stippling the concealer in smaller, concentrated areas, but I used a makeup sponge to blend it out on the rest of my face.
Overall, I was a big fan of the medium coverage level, which made my skin look smoother and more even, but still natural. The weightless feel also sets the Bye Bye Dark Spots Concealer + Serum apart from the crowd — I practically forgot I was wearing makeup until I caught a glimpse of myself in the mirror. Above all, I love how this product combines makeup with skincare benefits and I definitely plan to make it a permanent part of my rotation.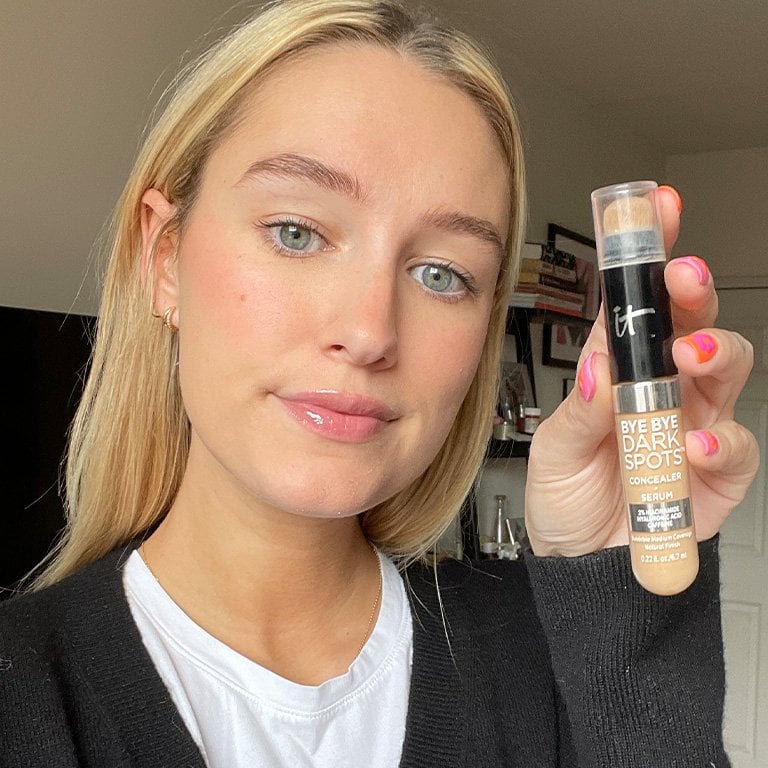 Photos: Jordan Julian; Design: Juliana Campisi
Read more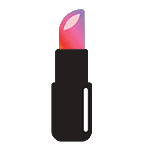 Back to top