An Eye Cream IN a Concealer? Yes, Please!
October 20, 2020
As someone who loves skin care and, TBH, is pretty lazy, I'm a fond believer in the idea that less is more when it comes to makeup. That's why concealer is one of my holy-grail products. Whether I need it to cover up a pimple or to even out the skin tone under my eyes, its versatility is the reason why I keep more than 15 concealers in my vanity (sorry, not sorry). So, when L'Oréal Paris launched the True Match Eye Cream in a Concealer, which boasts skin-care and makeup benefits, I knew I needed to test it ASAP. Here are my thoughts.
About the Formula
The
L'Oréal Paris True Match Eye Cream in a Concealer
promises pigmented coverage with the care of an eye cream. It's formulated to provide instant dark-circle coverage and long-lasting hydration for up to 24 hours due to its formula with 0.5% pure hyaluronic acid. It's also fragrance- and paraben-free, and non-comedogenic, making it suitable for all skin types, including sensitive. The 14 shades range from fair to deep with warm, cool and neutral undertones. Available for $14.99, it's also affordable and can be found at your local drugstore.
My Thoughts
I like concealer shades that match closely with my skin tone, instead of going a few shades lighter as some people do to highlight, so I went with N5-6, which is a medium shade with a neutral undertone.When I first went to use the product, the super lightweight consistency immediately stood out to me. It was soft and creamy and blended almost like a liquid, but it still had enough form so it wasn't messy upon application. Despite the very lightweight feel, I was pleasantly surprised by the coverage. One layer is enough to even out my skin tone and what I need on most days. But when I need a little more coverage over a blemish, it's very easy to build without looking cakey. In fact, my favorite part about the concealer is how it melts into the skin. While I could definitely feel that I'm wearing makeup while I have it on, it looks like real skin once applied and has a subtle yet pretty glow.

I would definitely recommend this formula to someone, who like me, loves natural-looking coverage or has dry skin. Because the formula is very creamy and formulated with hyaluronic acid, I can definitely see it applying smoothly over dry skin and feeling comfortable during the winter. Between the affordable price point, hydrating formula and real-skin finish, I feel it's only right to keep this concealer in my makeup bag at all times.
Read more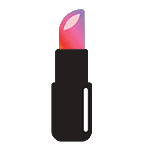 Back to top