We Gave Editors $50 to Spend at Walgreens — Here's What They Bought
July 24, 2018
It's that time again — when we unleash our beauty editors in the wild and let them go crazy with $50 at our favorite retailers. This time, we're asking our beauty editors what they would do with $50 at Walgreens — their picks might surprise you.
Alanna — Total: $50
Macadamia Hair Mask, $33
I've used this hair mask since my middle school days when I learned what a hair mask actually is. I love this stuff because it's way more user-friendly than a lot of other hair masks out there — and it's one of my favorite scents ever. I love applying this when my hair is feeling extra long or knotty; it literally separates every strand and puts my hair into its softest, silkiest form.
L'Oréal Paris Lash Paradise Mascara, $10
My go-to mascara, Lash Paradise will always have a near and dear spot on any drugstore shopping list. It's super reliable, thickens and lengthens my lashes and keeps them clump-free for hours. Breaking out a new tube of this every so often has definitely become one of my new favorite beauty rituals.
NYX Professional Makeup Soft Matte Lip Cream in Dubai, $6.50
Dubai by NYX will always be my favorite Soft Matte Lip Cream in the bunch — not only because it slides onto the lips flawlessly every time, but it also gives a great color payoff in a super comfortable formula. I'm totally enamored with this because it's my perfect browny-nude, and I'm willing to bet it'll be yours too.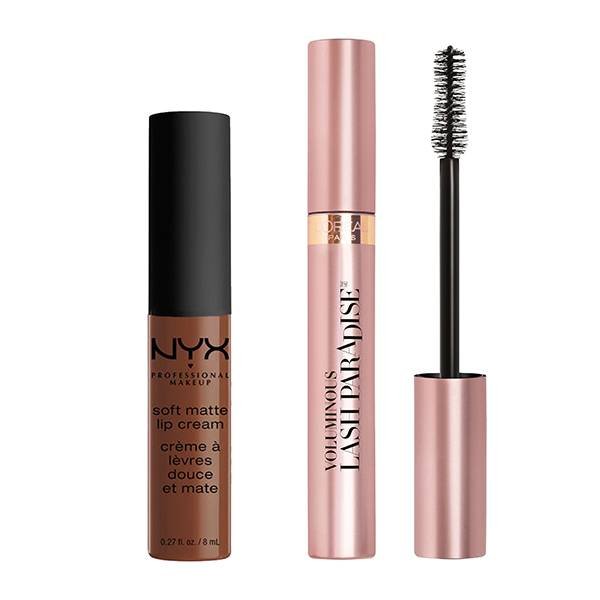 Marisa — Total: $53
NYX Professional Makeup Long-Lasting Makeup Setting Spray Dewy Finish, $8
I'm going through a setting spray phase, meaning, I cannot get enough setting spray in my life. This specific spray from NYX makes your face look naturally dewy. It's top-rated (4.6 stars) for good reason, and I plan on stockpiling it for life.
Physicians Formula Butter Bronzer, $15
I haven't met a bronzer formula with a texture like this one before. It's truly a "butter" formula — so soft and silky that it's difficult to articulate it any other way. This bronzer will melt into your skin, and you will quickly become addicted to its scent that resembles a sweet pina colada.
La Roche-Posay Effaclar BB Blur Makeup Cream, $30
I'm currently loving this BB Cream because it absorbs excess oils while keeping your skin matte throughout the day. It's ideal for even the most humid conditions, which makes it a must-have in my book.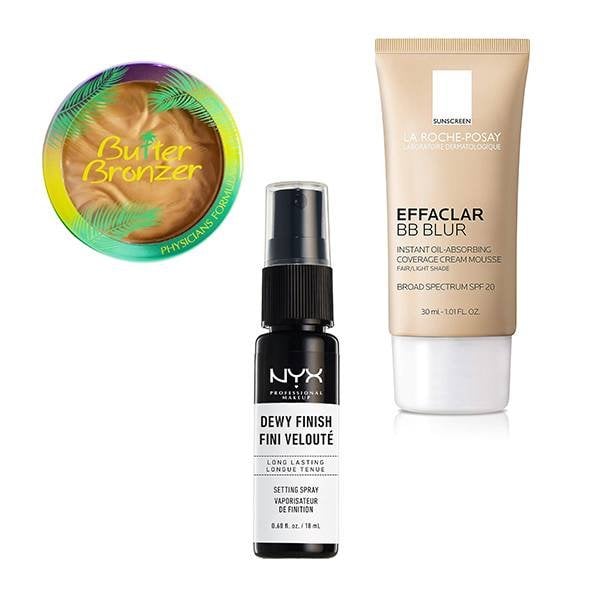 Dawn — Total: $56
Bausch + Lomb Lumify Redness Eye Reliever Eye Drops, $14
Sure, you can fake whiter eyes with blue mascara and peach liner, but there's nothing like the real thing. These drops make my eyes look instantly brighter without drying them out — in fact, it feels downright refreshing.
La Roche-Posay Anthelios Ultra Light Mineral Face Sunscreen, $33.50
I'm a mineral sunscreen evangelist, and this is the one I'm constantly telling people to pick up. Plus, you can never have enough SPF this time of year.
Maybelline The Falsies Push Up Angel Mascara, $9
I feared this mascara was being discontinued, but it's still at Walgreens so I'm stocking up. It's a rubbery brush that grabs every tiny lash, and it gives my lashes tons of volume.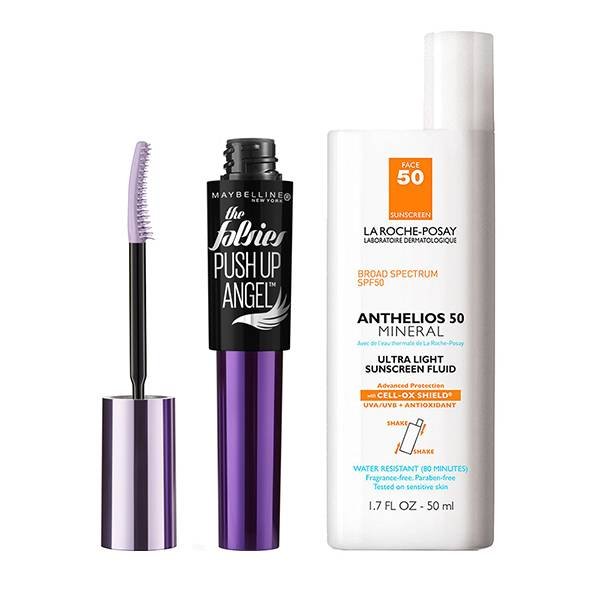 Tembe — Total: $50
Maybelline Instant Age Rewind Concealer in Tan, $9
I typically like a concealer with a thick consistency — formulas that come in clay-like pots and don't budge once applied. Creamier formulas tend to slip around on my skin, but the Age Rewind Concealer stays put throughout the day. It covers my dark circles (without color corrector underneath!) and matches my skin tone perfectly. It's definitely one of my holy grail products.
Garnier Skinactive Micellar Cleansing Water, $8
A staple on my vanity, I use this to remove my makeup, after a sweaty workout sesh and to fix any makeup mistakes (this stuff and a Q-tip works wonders!). It takes off all my makeup in just a few swipes and doesn't leave my skin feeling dry. I buy a bottle almost every time I go to my local Walgreens because I can't afford to run out.
Maybelline Great Lash Mascara in Clear, $6
Before there was brow gel, there was this. Even though I've graduated to fancier brow gels, I still keep this one close in a pinch. It's great for shaping my naturally thick brows without making them too crunchy and stiff. I also love it for accentuating my natural lashes and creating a little extra definition.
Tweezerman Slant Rose Gold Tweezers, $23
I'm certainly not the first to rave about these beauties. They're sleek, aesthetically pleasing and sharp so they can grab the trickiest hairs. My eyebrows are forever indebted to Tweezerman.
NYX Professional Makeup Suede Matte Lip Liner in Maison, $4
As someone with brown, two-toned lips I look for liners that are close to my natural lip color. This light ash brown shade works well as a base for glosses and lipsticks and also looks great on its own.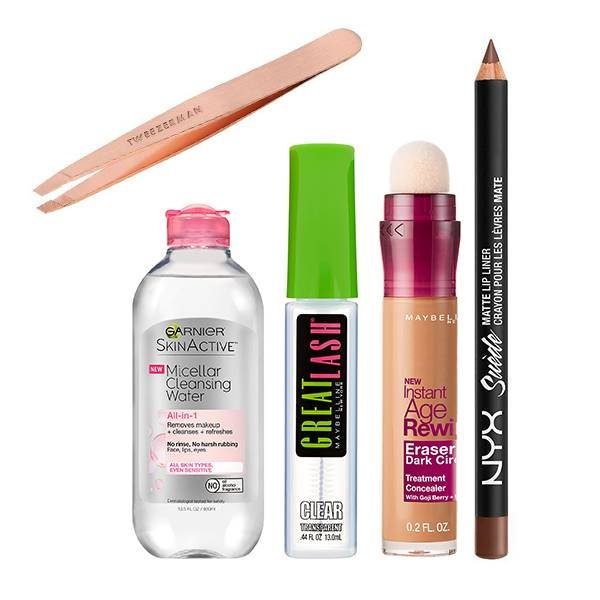 Read more