The Best Drugstore Primers for Every Skin Type, According to Editors
August 06, 2021
You might think makeup primer is an unnecessary extra step, but once you start using it, you'll never want to go back. It can transform even mediocre foundation formulas, allowing them to glide on easier and last longer throughout the day. There's no need to break the bank on a good makeup primer either. Whether you're looking to add a glow, mattify or make your pores look smaller, there's a primer to help you. Keep reading for the best drugstore primers for every skin type.
For Large Pores
1 / 5
For a Matte Finish
2 / 5
To Add a Glow
3 / 5
For Acne-Prone Skin
4 / 5
For Acne-Prone Skin
E.l.f Cosmetics Acne Fighting Putty Primer
This creamy primer contains salicylic acid to help treat and prevent breakouts, zinc to reduce inflammation and kaolin clay to absorb excess oil. It's a dream for oily, acne-prone complexions. The green tint also helps minimize redness.
For Dry Skin
5 / 5
For Dry Skin
Milani Skin Quench Hydrating Face Primer
Soften dry skin with this lotion-y primer. The hydrating formula contains coconut water and hyaluronic acid to draw in moisture, and is formulated without parabens or sulfates.
Photography: Chaunte Vaughn, Art Direction: Hannah Packer, Associate Creative Producer: Becca Solovay
Read more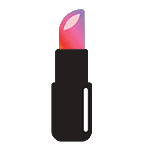 Back to top