10 Beauty Splurges Worth Emptying Your Wallet For
January 10, 2018
In an imaginary world where we all have unlimited access to money or makeup (we'd be fine with either), we would totally drop our hypothetical billions on every fancy serum, mascara and palette out there without second thought. But alas, most of us have to pick and choose. This leads to the longstanding dilemma: When you have a little money to burn or see that fancy beauty product you think you need, how do you know it's worth it? Sometimes you just have to treat yourself to that special lipstick — price aside — and sometimes you listen to girls like us who have played with practically every product under the sun. We've rounded up some pricy beauty buys that are worth every penny, ahead:
YSL Rouge Pur Couture Lipsticks
With packaging that feels luxe AF and a formula that is arguably one of the best in the game, a YSL lipstick is a nonnegotiable buy. Try 01 Rouge, an iconic red shade that will elevate any makeup look with just a few swipes. If you have a few extra dollars in the bank, customize your cap to fit your personality — we promise you won't regret it.
We get it — buying a $120 eyeshadow palette might seem a little cray, but hear us out. These eyeshadows are pigmented, buttery and the color story is great for perfecting your favorite eyeshadow techniques. If you've been keeping this one on your wishlist, consider this permission to just do it.
Pat McGrath Mothership II Sublime Palette
We can justify this one from the packaging alone, but the shadows make it worth it. If you're a fan of the cult fave Metalmorphosis Kits, these are the logical next step. You can expect the same pigmentation and staying power you're used to with colors you'll reach for over and over again.
We're the first to admit that all liquid liners aren't created equal, and this one stands above the rest. With an easy-to-apply foam tip that distributes product evenly and an intense matte black finish, you can't go wrong.
Kevyn Aucoin Sculpting Book II
If contouring is a way of life, it's time to take it to the next level with the Kevyn Aucoin Sculpting Book. Perfect for getting that natural contour, this palette contains contour and highlight shades to help you carve out your ideal look.
YSL Touche Eclat Highlighting Wand
A beauty editor favorite, the YSL Touche Eclat Highlighting wand is perfect for concealing those 3 a.m. dark circles and getting an all over natural glow. This isn't the answer to serious dark circles but works best for brightening up the face. The consistency is thin and blendable and the applicator makes it a dream to apply.
A fan-favorite, you might have a tough time finding these babies at your local Sephora — they regularly fly off the shelves. If you're lucky enough to snag one, you definitely won't regret it. With a soft, pigmented consistency and impressive staying power, it's totally  worth the $22 a lippie.
This primer is on endless holy grail lists for a reason. It applies well with a finger or a brush and helps foundation to stay all day. The consistency is so light you forget it's there and creates a smooth canvas for the rest of your makeup.
Lancôme Teint Idole Ultra Foundation
The OG of full coverage foundations, Lancome Teint Idole is one of those foundations you can come back to time and time again with no regrets. With 40 shades and thousands of five-star reviews, there's no reason not to try this cult-classic product.
Read more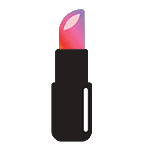 Back to top