This Just In: The New Dermablend Poresaver Matte Makeup Primer Is Here!
July 30, 2019
Every makeup junkie knows that a good primer is essential to a flawless makeup look. Primers help plump, soothe and ready our skin for applying that full beat foundation or dewy blush, and Dermablend wants to help make those looks possible with, the new Poresaver Matte Makeup Primer.
Dermablend created the Poresaver Matte with a specific goal in mind: to keep your face looking flawless for 24 hours with the least amount of ingredients as possible. Made with only six ingredients, the gel formula mattifies the face without clogging or drying out your pores, making it perfect for all skin textures and tones. Even better, you can use the primer 3 ways — alone after you wash and moisturize your face for a flawless  finish, under your foundation as a base, or mixed with the Dermablend Flawless Creator Foundation Drops for a full-coverage, mattified look. 
You can purchase the Poresaver Matte Makeup Primer exclusively at Dermablend.com from now until August 10th, and shop it on Amazon in mid-August.
Read More:
9 Best Drugstore Makeup Primers
4 Translucent Powders That Won't Give Flashback
Read more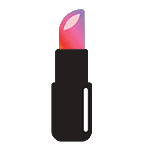 Back to top