30 of the Best Beauty Products Throwing It Back to the Early '00s
July 28, 2022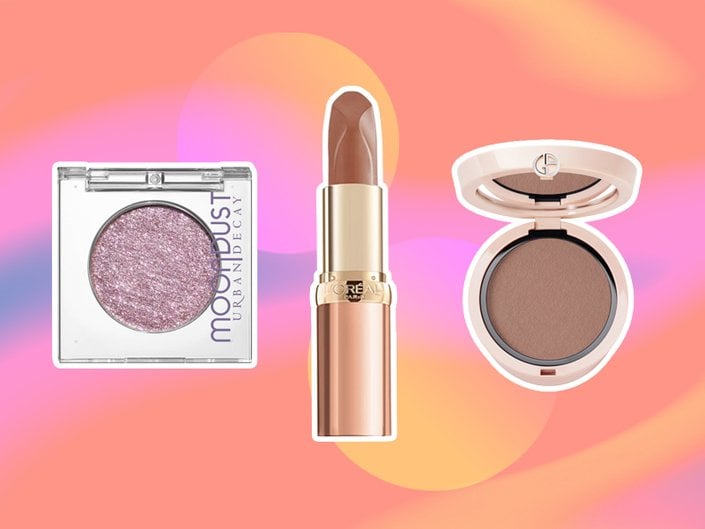 In case you haven't heard, early 2000's makeup trends are back — we're talking everything from
frosty eye makeup
to
Lancôme Juicy Tubes
. Luckily, 2022 has graced us with a ton of makeup products that fit the nostalgia bill perfectly. Ahead, we rounded up the very best new makeup products that give us all the
Y2K
feels, thanks to their
shimmery hues
, glossy textures and bold colors.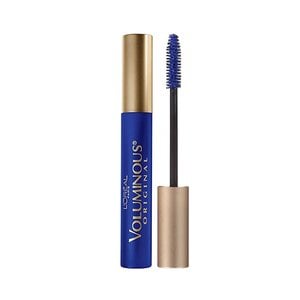 1 / 30
Electric blue mascara doesn't have to be a trend of the past. Glam up any makeup look with this nostalgic influence, adding vibrant blue lashes that last all day for a throwback effect.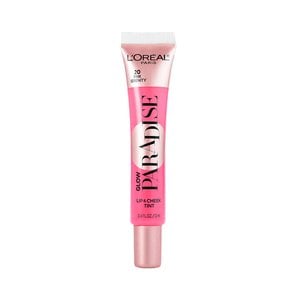 2 / 30
A subtle, sheer natural glow is a Y2K staple (just ask any supermodel of the early '00s). With a buildable formula perfect for lips and cheeks, this tint is a nostalgic necessity.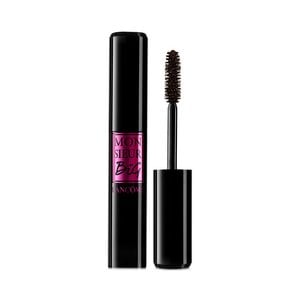 3 / 30
Thick, dark lashes that give the appearance of falsies were all the rage in the early aughts. With a volumizing brush and long-lasting formula, this mascara is a 2000s classic with 2022 technology.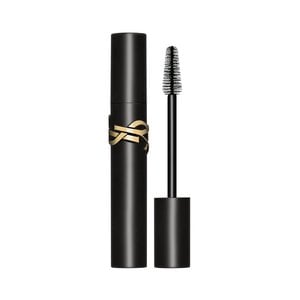 4 / 30
With an oversized brush and jet-black finish, this mascara recalls the everyday glam and couture of the times.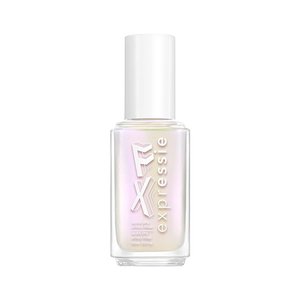 5 / 30
If there was one thing a good manicure had to have back in the day, it was glitter. Whether you want an ultra-shine surface or just a hint of sparkle, the Essie Expressie FX Top Coat is the easiest way to infuse some Y2K inspiration into your nail art.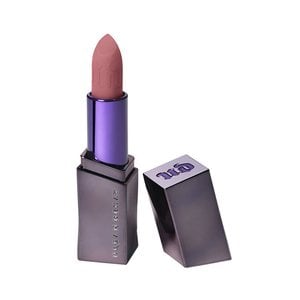 6 / 30
It isn't Y2K without a luscious lip, is it? With five formulas to choose from — cream, comfort matte, metallized, mega matte and sheer — this is the perfect lippie to bring back that early-decade nostalgia, no matter which shade you choose.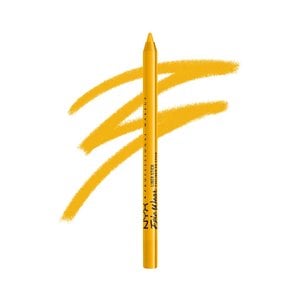 7 / 30
A bold eyeliner look is a perfect way to add a little bit of the early '00s into your makeup look. For all-day, long-lasting, vivid color in a gel formula, the Epic Wear Eyeliner Sticks are essential — and with 27 unique shades, there's a color for every mood.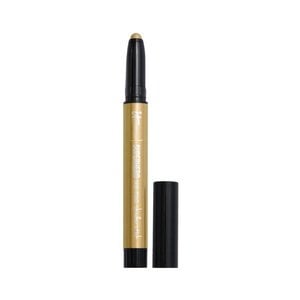 8 / 30
With a shimmer or matte finish, this long-wear eyeshadow stick in six dreamy shades is just right to complete a throwback eye look. Subtle but buildable, the formula effortlessly glides onto eyelids.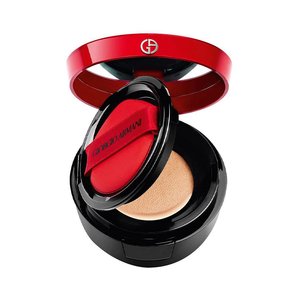 9 / 30
A lightweight foundation that can be thrown in your favorite baguette handbag is an essential. Sleek and smooth, this foundation is perfect for touching up throughout the day or applying in the morning for an all-day glow.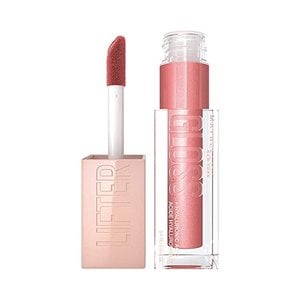 10 / 30
With an XL wand for fuller, more contoured lips, this gloss is the simplest way to get a glossy pout. In 10 shades (all infused with hyaluronic acid for maximum hydration), there's a color for every 2000s vibe.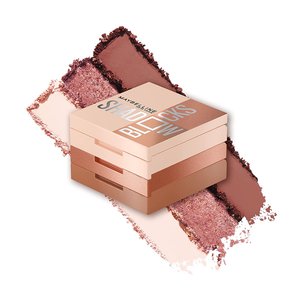 11 / 30
If a pocket-sized eyeshadow palette doesn't bring back the early 2000s, we don't know what will. A trio of complementary shades with high pigment, this is the perfect on-the-go palette.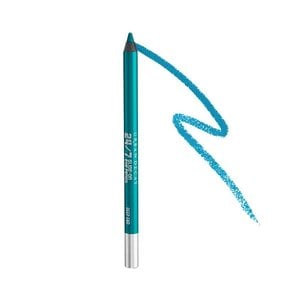 12 / 30
Vibrant eyeliner with a metallic finish? Sounds right out of the time period to us. With four bold shades to choose from, this pencil is the easiest way to get an instantly '00s look.
13 / 30
A long-lasting eyeliner that won't budge is a necessity for creating a cat-eye effect worthy of the 2000s. For an option that stays all day, Le Stylo is a go-to choice.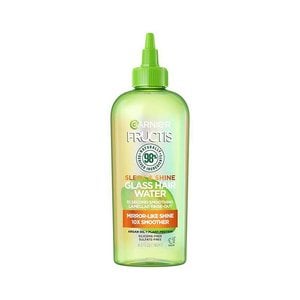 14 / 30
You know when you look at photos or watch movies from the early 2000s and think,
How did they get their hair
so
shiny?
Well, Garnier has a 2022 product to get that 2002 mega-shine. Sleek hair is made easy in minutes with Sleek and Shine Glass Hair Water, but be warned: you
might
just feel like you're on set of a high school chick flick all day after applying.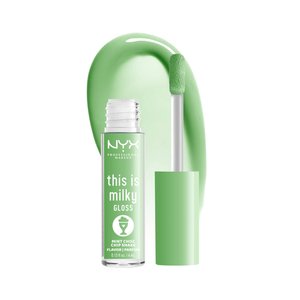 15 / 30
If scented lip glosses don't bring you back to the 2000s, a
milkshake
scented gloss surely will. After all, nothing feels more like a Y2K vibe than going to grab a milkshake after school with your girlfriends, right? In flavors ranging from
Mint Choc Chip Shake
to
Strawberry Horchata
and
Milk N Hunny
, this is the ultimate 2000s-esque gloss.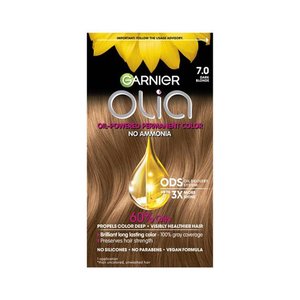 16 / 30
Of course, we had to include a few hairstyling shoutouts in this gallery. A super shiny and super, glossy hair color is definitely reminiscent of the throwback times. A glossy head of hair in the early 2000s was like currency. For a natural blonde shade with a shiny, healthy finish, Garnier's ammonia-free hair color comes through every time.is like an at-home salon.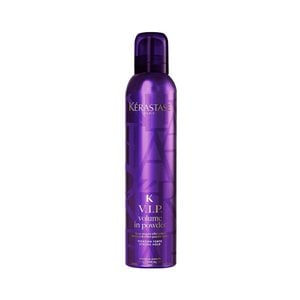 17 / 30
Having some trouble keeping your butterfly clips in place? Spritz on some texturizing spray first. This one from Kérastase also has a non-crunchy volumizing effect that would be super beneficial for creating a pouf, too.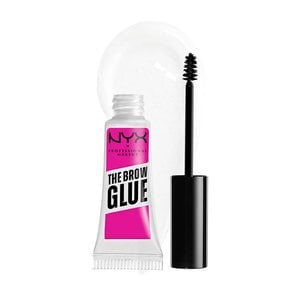 18 / 30
Whether you prefer your brows to be filled in or natural, one thing is key for a Y2K effect: keeping them in place all day. This clear gel holds for 16 hours, and leaves behind a natural, no-shine finish.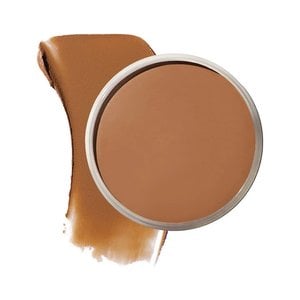 19 / 30
For a light bronze and radiant sun-kissed complexion, opt for this velvety cream-balm bronzer. With a natural finish, you'll look as if you've spent your days basking by the pool.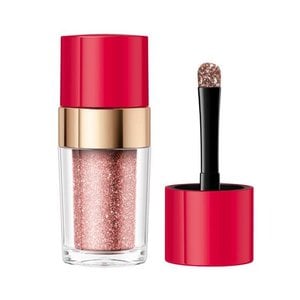 20 / 30
A little bit of glitter never hurt anybody, and in the early 2000s, it was uniform. To add a fun and playful effect to your look, add a touch of this to your cheekbones, lips and eyes.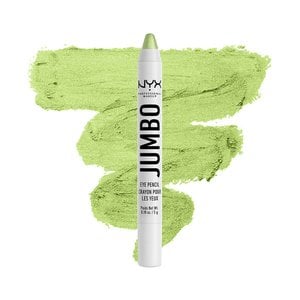 21 / 30
If you started wearing makeup in the early 2000s, you might remember the cult-favorite jumbo eye pencils from NYX Professional Makeup. These multi-use crayons just got a makeover and now come in 16 bold hues, including Matcha, a lime green, and Donut, a sparkling purple. Don't worry, the classic shades Milk and Black Bean are still available, too!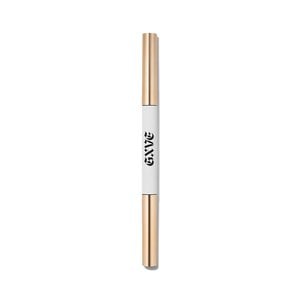 22 / 30
Ultra-fine eyebrows were huge in the late '90s and early '00s (as many over-plucked eyebrows can attest to). No matter your preferred brow style in 2022 (thick and fluffy or super thin), a precise brow pencil, like this one from GXVE, is always a solid makeup bag addition.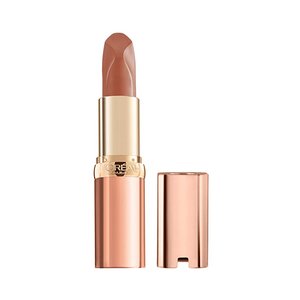 23 / 30
Nude lips were a Y2K staple, which is why we can't get enough of this neutral lip line. Les Nus has seven universal shades that enhance your natural lip color or add a flush of color depending on your makeup mood. Pair them with a lip liner for the ultimate early 2000s look.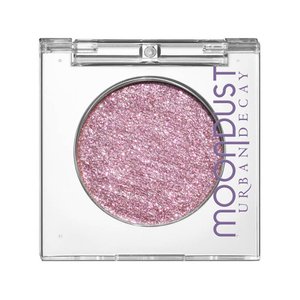 24 / 30
Frosty eye makeup is here to stay, and these Moondust shadows prove just that. Between the glittery purple, olive, sparkling white, blue-brown and taupe, you can really get creative with your Y2K-inspired look.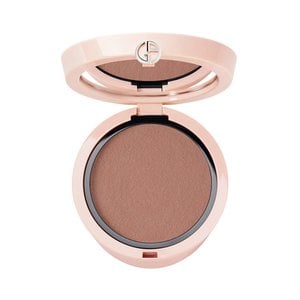 25 / 30
We love a 2000s-inspired taupey blush, and this lightweight balm is the perfect product to help you achieve it. Use it to add intensity and pigment to your cheeks and eyes for a grungy, matte makeup look.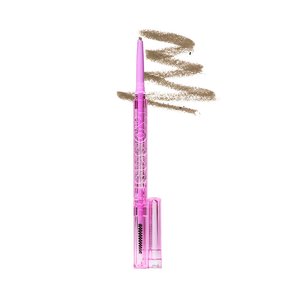 26 / 30
Jelly pens were a crowd favorite during Y2K for good reason — they were fun to use, came in bright, poppy colors and felt like a toy in your hands. Kosas recreated this experience when formulating its newest eyebrow pencil that comes in a pink jelly tube reminiscent of those rainbow pens. It gives you that nostalgic-feeling grip every time you use it.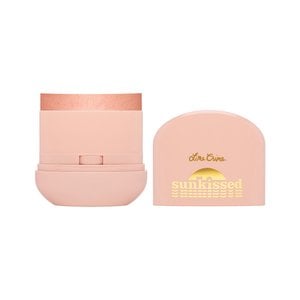 27 / 30
Shimmer was a must in the early 2000s, and this nostalgic-feeling highlighter can get the job done for you in 2022! It gives you a glimmery, sun-kissed finish and the packaging reminds us of our very first toy makeup kit (in the best way!).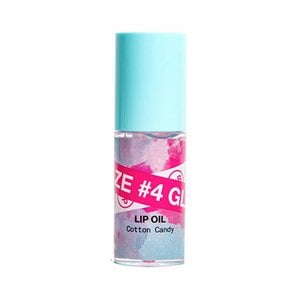 28 / 30
Sweet-smelling cotton candy chapstick is a strong memory from the early '00s, and this lip oil brings that nostalgia back in full force. It hydrates the lips, leaves behind a clear, glossy finish and smells absolutely decadent. Your early 2000s self will be screaming.
29 / 30
If you were around in the early 2000s (or if you've consumed any piece of media set in that decade), then you know the number one rule of makeup: It was all about the gloss. For a lip gloss that will keep your lips hydrated while maintaining maximum shine throughout the day, try the Thrive Causemetics Glossy Lip Hydrating Serum.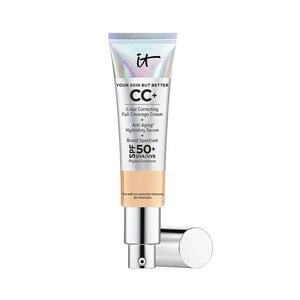 30 / 30
An even, moisturized and protected base is timeless, TBH. Pair your early aughts-inspired eye makeup and lipstick with this SPF 50-infused CC cream, which features a long-lasting formula that won't crease all day.
Read more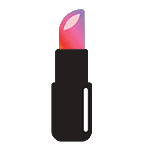 Back to top