Back to Basics: The Staples You Need in Your Makeup Bag Now, According to Our Editors
November 17, 2021
With COVID-19 vaccines widely available, chances are you're getting back into the swing of things and spending more time going out, and as a result, doing your makeup. If one thing's for sure, you likely need to refresh a few of the products in your makeup stash. While each person has a unique style and makeup preference ranging from minimalist to bold, we firmly believe that there are a few beauty basics that everyone should have on hand. To find out what our editors deem absolutely essential, read on.
Jaz, Senior Editor
Most days, I opt for a no-makeup makeup look, but the easiest way for me to add some flair to my more natural beat is by adding a cat eye. I keep the Maybelline New York Eyestudio Hyper Easy Liquid Eyeliner in my makeup bag for that reason. The intense color lasts up to 24 hours and doesn't smudge! I also always pack a nude lipstick because, well, it goes with everything. Lately, I've been addicted to the Victoria Beckham Beauty Posh Lipstick in Pose. Not only is it my perfect nude, but the vegan formula is deeply moisturizing, has a soft shine, and comes in the most sophisticated, sleek tube so you'll look chic pulling it out.
Mary, Associate Editor
I often feel like I look perpetually tired, so I always have two products on hand to instantly perk up my eyes and brighten my dark circles. The Maybelline New York Fit Me! Concealer seamlessly evens out my under-eye area so I no longer have a dark shadow casted under my eyes. The doe-foot applicator makes it a breeze to apply the formula exactly where I need it. Once my concealer is set, I swipe on two coats of the L'Oréal Paris Bambi Oversized Eye Mascara to fully awaken my eyes. This affordable mascara truly does it all by lengthening, lifting, curling and volumizing every last lash so I look alive and ready to take on my day.
Ariel, Associate Editor
If I had to choose just two makeup products I could never live without, mascara and concealer would win by a landslide. Just a couple dabs of the Lancôme Teint Idole Ultra Wear All Over Concealer on my under-eye circles and any red spots on my face leaves me looking instantly fresh-faced and awake. I use the shade 095 Ivoire Warm, which is a perfect match for my fair skin with yellow undertones. The L'Oréal Paris Voluminous Lash Paradise Mascara is another non-negotiable in my makeup bag. The volumizing formula is so dramatic, I've even been asked if I'm wearing falsies when I've had it on!
Alyssa, Assistant Editor
When I think of makeup staples, versatility comes to mind. My holy grail products are those that I reach for whether I'm opting for a quick and easy makeup look or something more dramatic. I love the
Lancôme Teint Idôle Ultra Wear Foundation Stick
because I can swipe it on targeted areas to even out my skin tone, and it can be built up to perfect my skin when I'm going for a full glam look. I also believe that cream blush is a makeup bag must-have, and I've been reaching for the
Tower 28 BeachPlease Luminous Tinted Balm
for months. It's great for popping onto my cheeks when I need to add some life back into my complexion 一 and I love dabbing some on my lips too for an easy, monochromatic makeup look.
Caitlyn, Assistant Editor
In my opinion, having the right complexion product on hand is key. Whether you're going for a no-makeup makeup look or prefer a full-coverage one, it's important that you have a foundation or a skin tint that you can reach for. On days when I don't feel like wearing too much makeup, I turn to the
NYX Professional Makeup Bare With Me Concealer Serum
, which is an ultra-hydrating medium-coverage concealer that helps hide acne and redness without feeling heavy on the skin. However, when I'm in the mood to do full glam, I love knowing that the
Charlotte Tilbury Airbrush Flawless Foundation
(my favorite full-coverage foundation) is in my bag.
Read more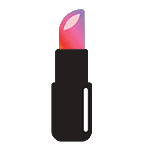 Back to top