7 Products That Are Like Makeup for Your Hair
January 21, 2021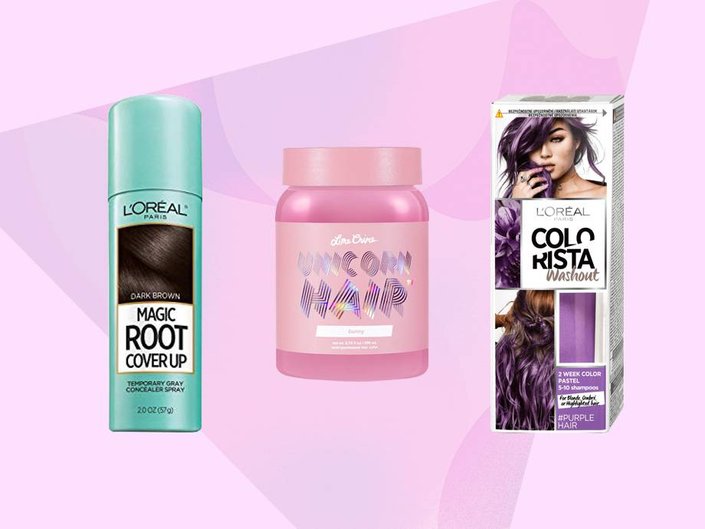 From

glitter

to

semi-permanent hair color

, there is indeed such a thing as makeup for your hair. Most of these hair products last for hours, are easy to apply and can be washed out before bed, just like any

fo

u

ndation

or lipstick in your stash. Want to try the look for yourself? Ahead, we rounded up seven cool products that act like makeup for your hair.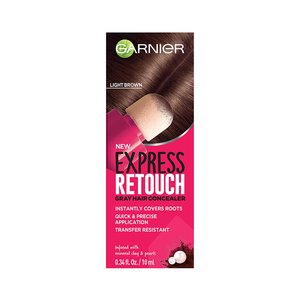 1 / 7
To conceal roots on-the-go, Express Retouch is what you want. It's completely transfer-resistant and compact enough that you take it with you anywhere.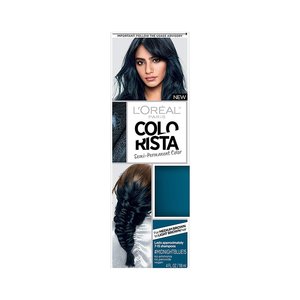 2 / 7
L'Oréal Paris Colorista Semi Permanent Hair Color
The library of 9 shades for blondes and brunettes includes wearable pinks, vibrant reds, and statement blues. It's also easy to use Simply apply the color to your hair, wait 15 to 30 minutes and rinse out for a bright look you'll want to wear over and over again.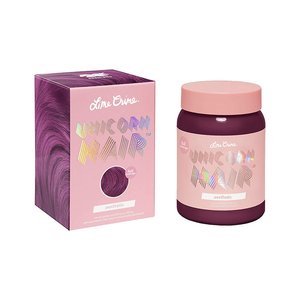 3 / 7
With its easy-to-use aerosol applicator and pigmented finish, Unicorn Hair is the temporary hair color you've always wanted. This spray comes in so many versatile colors that work on all hair shades and leave behind a vibrant, glossy finish.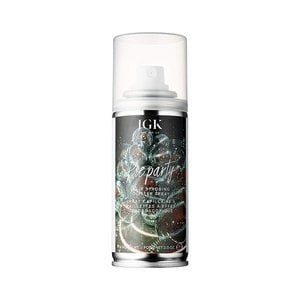 4 / 7
IGK Preparty Hair Strobing Glitter Spray
If a double-take worthy look is more your style, try this spray. This fun formula comes in two shades: Silver, which contains disco ball-esque sparkles, or Sprinkle, which features a mix of purple, gold, green, red and silver glitter.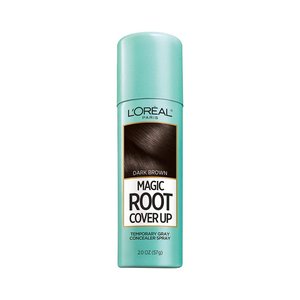 5 / 7
L'Oréal Paris Magic Root Cover Up Spray
If you want to hide any discolored portions of your hair due to dye, grays or damage, the Magic Root Cover Up is the hair concealer you need. We also like using it on our part to fake the look of fuller hair. It comes in eight shades and perfectly blends into all natural hair colors, whether you're a redhead or a brunette.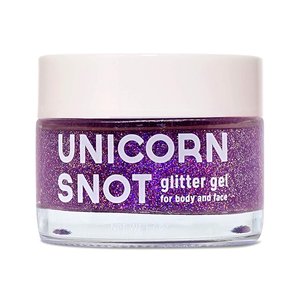 6 / 7
Unicorn Snot Glitter Gel For Hair, Body and Face
Styling your hair just got a whole lot more fun with the Unicorn Snot Glitter Gel.This combo product gives you the high-shine sparkle you want with the powerful hold of a gel. Plus, it comes in five eye-catching shades.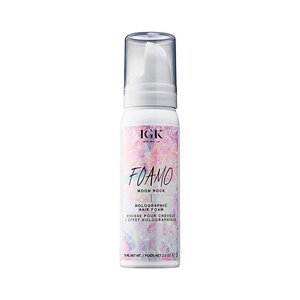 7 / 7
IGK Foamo Holographic Moon Rock Hair Mousse
This mousse not only tames flyaways and smoothes out texture, but it also color shifts in the coolest, intergalactic fashion. Pink, purple and blue glitter hues give off an iridescent pigment on all hair types, and it can be washed out immediately.
Read more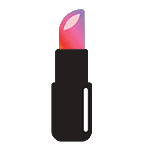 Back to top