The Maybelline Brave Together Initiative Supports Those Struggling With Mental Health
October 07, 2020
Maybelline New York is launching something new — and it's not makeup. After commissioning a study around mental health, the brand announced a new philanthropic global initiative Brave Together, a platform dedicated to breaking the stigma around anxiety and depression.
"Maybelline has always believed in the power of making things happen in your life, and we know that mental health is critical in feeling ready to do that" Trisha Ayyagari, Maybelline New York global brand president, said in a press release. "We want to use our global voice to de-stigmatize the conversation around mental health and make support easily accessible."
To support the initiative, Maybelline will donate $10 million to mental health organizations around the world over the next five years and has already launched a digital resource site. There, you can get self-care tips (read: it will remind you to do important self-care things like sleep, go for a walk,

do a face mask

, etc) and virtually meet self-care experts like Liz Beecroft, a licensed master social worker.
If you're looking for real-time confidential counseling, Maybelline has you covered, too. It also recently launched a co-branded text line with the Crisis Text Line to provide free access to counseling. Just text "TOGETHER" to 741741 and you'll be connected with a trained specialist. As a long-term effort, Maybelline will be working in collaboration with Kathleen Pike, the director of the Center for Global Mental Health at Columbia University, to compile a global report on anxiety and depression in Gen Z women.
While online resources are available now (go check them out here!), the drugstore-favorite brand will be formally launching the initiative on October 10, 2020, which is World Mental Health Day, with a free, virtual panel hosted in partnership with the Lower East Side Girls Club and I Weigh. The free one-hour panel, which features keynote speaker Jameela Jamil, will take place on Saturday, October 10 at 1pm EST (register here!). You can also join the conversation on Instagram by tagging @Maybelline and using #BraveTogether.
Read more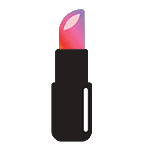 Back to top