14 Beauty Products Our Editors Couldn't Get Enough of in 2021
December 20, 2021
In 2021, we experimented with
graphic eyeliner,
curtain bangs
and more
viral TikTok beauty trends
than we can count. In the process, we've also tested hundreds of beauty products, some of which we've almost emptied by now. From an eyeshadow palette that encouraged one editor to experiment with pastel colors to a lipstick that made another editor's boyfriend go, "Oh, wow," keep reading to find out our team's most-used beauty products of 2021. Maybe you'll find your new holy grail mascara or concealer here too!
1 / 14
It's always taken a lot for me to wear pastel makeup, which is why I'm amazed I kept reaching for this palette over and over again this past year. The duochrome shades carry neutral undertones that actually make them look a lot richer than your typical pastel hues. Give me Override, Y2K and Cyberspace any day — they're the perfect multidimensional eyeshadow shades for someone who doesn't love wearing too much color.
-
Alanna Martine-Kilkeary, Assistant Managing Editor
2 / 14
They say your eyebrows are like sisters rather than twins. If that's the case, mine are more like distant cousins. I've tested a ton of different pomades and gels this year to see if any could help me style my brows and make them more symmetrical. I'm happy to report that through much trial and error, there was one clear winner across the board, and it's the NYX Professional Makeup The Brow Glue. With the help of the glue-like gel, I have been able to manipulate the shape of my uneven brows and lock them in place without feeling sticky, flaky or unable to move my face.
-Caitlyn Martyn, Assistant Editor
3 / 14
This TikTok-viral mascara lived up to the hype. It became a staple in my cosmetic bag all year-round and even in between countless other mascara trials, I'd always find myself returning to this lengthening formula. Sky High makes my lashes the star of my everyday makeup look. Forgetting to leave the house without swiping on a coat or two feels criminal.
-Jazmine Ortiz, Senior Editor
4 / 14
The second I swiped this concealer on my under-eye area, I fell in love with how perfect the shade was for my skin tone. The shade 095 Ivoire Warm is incredibly flattering on pale, yellow-toned skin, and the formula itself is a dream. It's lightweight, provides full coverage and has a skin-like finish that's neither too matte nor too dewy. While it's great for spot concealing things like redness and dark circles, I've also found that it makes a very nice foundation alternative when applied all over the face. This is a product I'll be sure to repurchase when my current tube inevitably runs out.
-Ariel Wodarcyk, Associate Editor
5 / 14
This has been the year of the fragrance for me 一 spritzing on a scent has been a nice pick-me-up during long WFH days. Coffee Break is a cozy, familiar fragrance that instantly evokes a sense of calm and nostalgia when I apply it. With notes of coffee, lavender and milk mousse accord, it's a well-balanced sweet scent with just the right amount of freshness.
-Alyssa Kaplan, Assistant Editor, Beauty Mag
6 / 14
Listen, I'll be the first to admit that I'm bougie when it comes to mascara. For the past eight years, I only ever touched luxury mascaras, but man, this drugstore formula made me realize I've been sleeping on affordable drugstore mascaras for way too long. Every time I applied the deep black formula it transformed my lashes — so much so that I was constantly asked if I was wearing falsies. It does it all: volumizes, lengthens and lifts every last lash. Even on days when I got minimal sleep just a swipe of this mascara instantly made me look energized and awake. I can't get enough of it.
-Mary Honkus, Associate Editor
7 / 14
Hi, hello, how are ya? This matte lippie is my absolute favorite product of 2021. Not only did it prove to be completely budge-proof under face masks throughout the year, it also left behind a creamy, comfortable wear every single time I've worn it. It's probably one of the best lip picks out there from this past year and I urge you to give it a go if you love matte lipstick as much as I do!
-
Alanna Martine-Kilkeary
8 / 14
As my social life gradually returned this year, so did my penchant for wearing bright lipstick. Drive In, a poppy orange-red, was the perfect reintroduction. The creamy formula is enhanced with aloe vera and avocado oil and feels like butter on the lips. It's also surprisingly long-lasting. You can read my full review of the lipstick here, but the TLDR version of it is that this formula lasted through not only an ice cream sundae, but a full fried chicken dinner.
-
Ariel Wodarcyk
9 / 14
Although this launch came later in the year, my half empty tube of the YSL Beauty Nu Bare Look Tint is proof that it was in heavy rotation the past few months. I love face makeup that provides coverage in all the right places while still letting my skin shine through, which is exactly the case with this formula. Thanks to ingredients like glycerin, hyaluronic acid, and brightening mallow, it's been a lifesaver for bringing my skin back to life during these colder months .
-Jazmine Ortiz
10 / 14
Despite embracing the skinimalism trend, my dark under-eye circles have remained a concern of mine, and this lightweight concealer has come in handy when I want to cover them in the most natural-looking way possible. It's incredibly lightweight, can easily be built up for medium coverage, and leaves the delicate skin in this area hydrated throughout the day. Plus, it's extremely versatile and pairs beautifully with a multitude of foundations, no matter their finish or level of coverage.
-Alyssa Kaplan
11 / 14
I've spent a long time searching for a brow gel that keeps my unruly hairs in place without flaking or making them feel crunchy and stiff. I've finally found the one in this totally transparent top coat. It glides on smoothly and has a lightweight, non-sticky consistency that smoothes my brows without making them look overdone. If you're a fan of full, natural-looking brows, this is the gel for you.
-Ariel Wodarcyk
12 / 14
Styling and protecting my hair has always been an afterthought for me (which, looking back, probably wasn't the best decision considering how often I dye it. Oops). So, once I landed my role as a beauty editor, I used it as an opportunity to pay more attention to my hair and find products that will keep it healthy. I have tried countless masks, oils and treatments this year, but this leave-in conditioner is the only product that I continue to use on a daily basis. After washing my hair, I generously spritz it to detangle and condition. In between washes, I use it as a heat protectant and smoother. The honey-infused formula has kept my hair silky, soft and healthier than ever. I never knew my hair could look this good.
-Mary Honkus
13 / 14
Blush has arguably been the most loved makeup item of 2021, and I certainly hopped on the bandwagon. Over the last year, I've tested more blushes than I can count, but I've found myself coming back to this cream and powder pick in the shade She's So LA. Despite finding so many great formulas, no color has beat this stunning bronzey nude. When you first look at it, you could mistake it for a bronzer, but take a closer look and you'll see the subtle hints of rose that make it the perfect blush shade on a wide range of skin tones. The two formulas in the compact layer together to create the most stunning flushed and sculpted cheeks.
-Alyssa Kaplan
14 / 14
2021 was the first year I really started wearing lipstick — I think the fact that I could finally show off my lips again pushed me to try something new. Of all the lip products that have come across my desk, this gorgeous reddish-taupe shade is the only one that I've gone back to over and over again because I know I can count on it to tie my makeup together every single time. Seriously, I've worn it with just mascara, a nude smoky eye and even a bright purple moment – it has never disappointed me. Plus, no lipstick (or makeup product, for that matter) has ever evoked an "oh wow," from my boyfriend until this lipstick.
-Caitlyn Martyn
Photo: Ariel Wodarcyk, Design: Juliana Campisi
Read more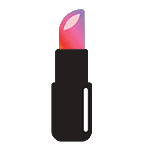 Back to top