6 Editors Try the NYX Filler Instinct Plumping Lip Color
June 01, 2020
Sarah, Senior Editor
Shade: Miami Nights
Right now, my life is all about comfort — from working-from-home outfits to meal prep and even lipstick. While I typically go for a matte lip, creamy, hydrating formulas like Filler Instinct really hit the spot right now. Despite the mild tingling (that's for the plumping effect!), the formula feels nourishing, and I like the subtle, glossy finish. I chose Miami Nights, a hot pink shade, in an attempt to bring summer to me. The color is fun without being too flashy to wear around my apartment while social distancing.
Alanna, Associate Editor
Shade: Sugar Pie
This plumping Filler Instinct formula leaves you with the ultimate glossy balm finish that's opaque enough to be considered a lipstick, but light enough to make you feel like you aren't wearing anything at all. Sugar Pie is my favorite hue because it gives you a mauvey-purple tint without committing to a full-on vampy lip. I love how the shade looks on its own, but I think it would also pair well over lipstick if you want to pack some extra punch. This is
the
lippie to try for summer IMO.
Genesis, Assistant Editor
Shade: Besos
During the summertime, there's something about a bright orange lipstick that makes me swoon. What I love about the shade Besos is that you can build up the intensity to your liking, thanks to the semi-sheer formula. One swipe and it gives my pout a beautiful touch of color that feels super hydrating, like a balm. When I swipe on a few more layers, it looks and feels like I'm wearing a rich satin lipstick that's bright, smooth and super comfortable. I'm so obsessed with this lip product and color; it's definitely going to be my go-to for summer.
Samantha, Assistant Editor
Shade: Beach Casual
Everyone knows I love my nude lippies, and Beach Casual is no exception. It matches the shade of my natural lips perfectly and has been my go-to on no-makeup days. I love that it's super hydrating (thanks to the ginger and hyaluronic acid) and doesn't emphasize my cracked and chapped lips. The plumping aspect is also amazing. It gives your pout a subtle tingling feeling. You know it's working, but the tingling sensation isn't too harsh. I'm a major fan.
Malaika, Audience Development Manager
Shade: Bitten Pout
First, and foremost, I love dark lip colors, especially ones with a shine-free finish. Because of that, I wasn't sure I was going to like the Filler Instinct formula, but boy was I wrong! When I first put it on, I noticed a little tingling sensation and immediately knew I was in for a treat. Bitten Pout is a glossy, sheer dark cherry color that you can honestly wear during the day while grabbing groceries at the store or in the evening during a Zoom happy hour. But the best thing about this lip color is how smooth it feels on my lips. I'm used to lip colors that dry out my lips or end up feeling sticky, but this one felt like I was applying a balm, giving my lips some much-needed TLC. If you're looking for a new makeup product to add to your summer makeup bag, give this lippie a try.
Jillian, Senior Social Media Editor
Shade: Juicy Pout
I can't go without a dramatic lip, especially now that it's almost summer, so Juicy Pout is the perfect cherry pink shade for me. Not going to lie, I was expecting it to be a sheer tinted lip balm, but I was pleasantly surprised by just how much pigment it has. It's super hydrating and easy to apply but gives me all the color I'm looking for to make a statement. The shiny finish is for sure out of my comfort zone, but I like the playful and fresh vibe it gives my entire makeup look. That and the plumping effect are more than enough to keep me wearing this all season.
Read more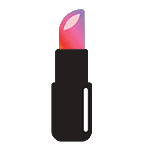 Back to top