8 New Makeup Products to Add to Your Shopping Cart This February
February 01, 2023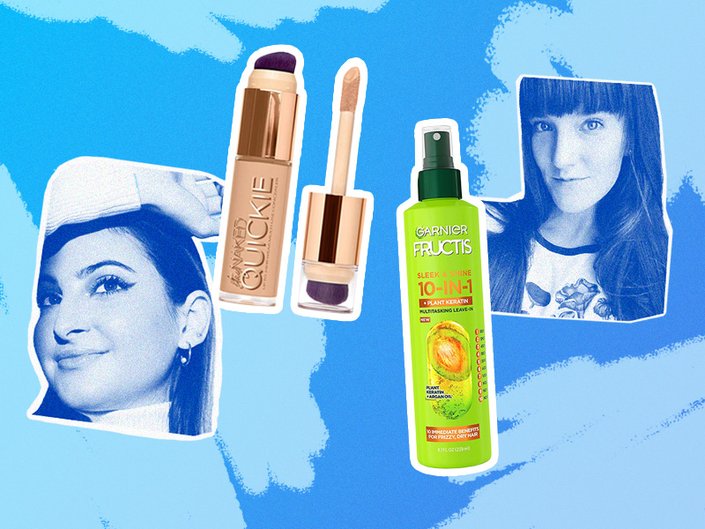 It's a brand new month, which means that new products are making their way onto store websites and shelves and into our makeup bags. These are the products Makeup.com's editors can't live without this February.
Victoria, Content Director
This new spray from Garnier Fructis is perfect for streamlining your styling routine — especially if you're using a blow-dryer. Multitasking in nature, it delivers 10 different benefits in one bottle. On top of providing heat protection up to 450 degrees, it smooths hair for up to 72 hours, reduces frizz and flyaways, adds shine and helps strengthen hair. I love that it does all this without weighing down fine hair or leaving behind a sticky residue.
I love cream and liquid eyeshadow because it is so easy to apply (my powder shadow blending skills could use some work). One of my favorite products is the Giorgio Armani Beauty Eye Tints, which is now available in even more gorgeous colorways and finishes. I can't wait to try 18 Light Nude, a pinky matte shade that'll be perfect for no-makeup makeup looks.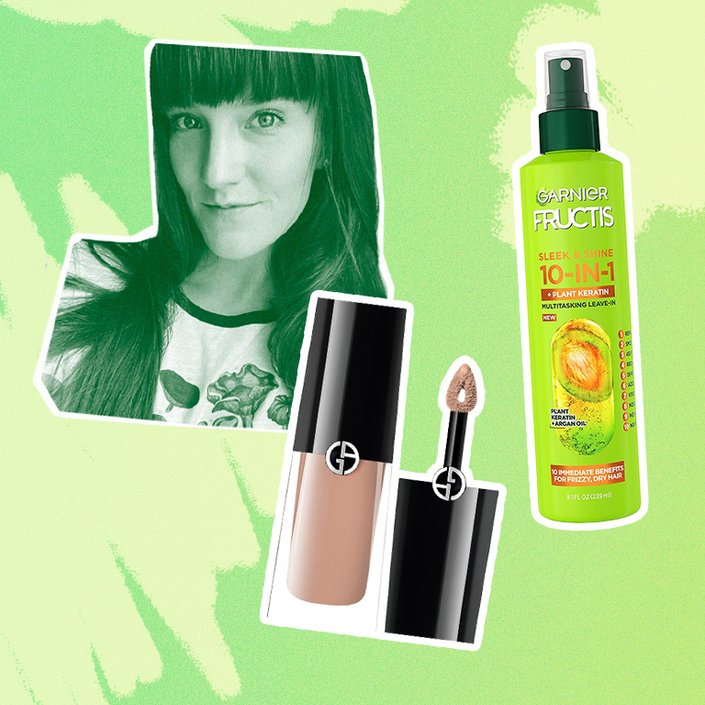 Alanna, Assistant Managing Editor
I'm a full-coverage concealer girl through and through, which is why I was so pumped that Urban Decay dropped this new product. This full-bodied, full-coverage formula comes with a thick, doe-foot applicator and a buffing brush to help you seamlessly conceal dark circles, blemishes or uneven skin with a totally natural finish. I love how easy it is to use and how it stays put for up to 24 hours, with no creasing or cracking. It's also extremely hydrating but stays pretty matte throughout the day — ideal for my combination skin!
My lips are often chapped around this time of year, so I like to rely on a glossy balm to keep them hydrated and in shape. Just in time, Tower 28 dropped its new Juice Balm formulas for a glossy lip finish that doesn't feel sticky. I love to swipe this on as my everyday lip routine or pair it overtop a nudey-brown lipstick for a little shine.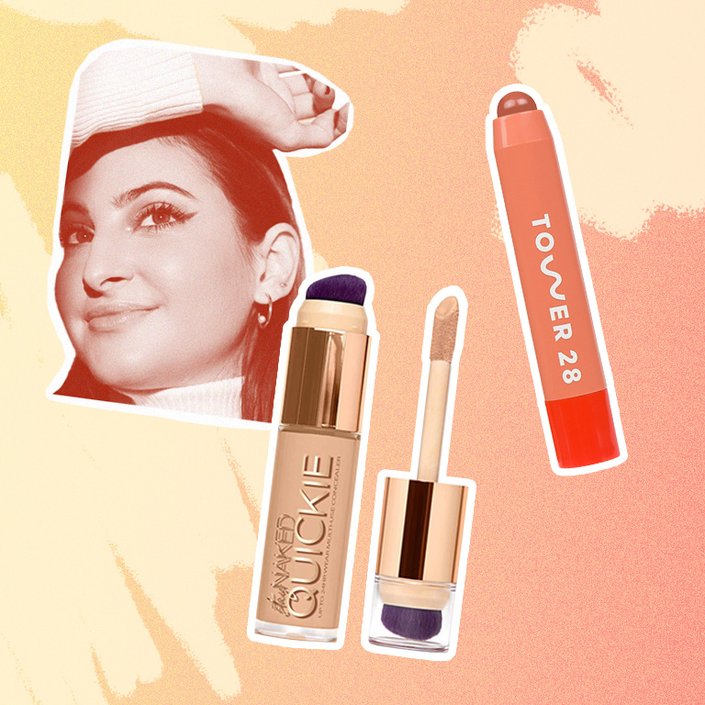 Ariel, Editor
I love a tinted lip oil, especially one that feels hydrating, and the Fat Oil Lip Drip is just that. It's packed with conditioning ingredients like squalane, cloudberry and raspberry oil, and it glides onto my lips like silk. I keep multiple shades of the vegan, cruelty-free formula with me at all times — my favorites are Missed Call, a sheer pink shade, and Newsfeed, a juicy candy apple red.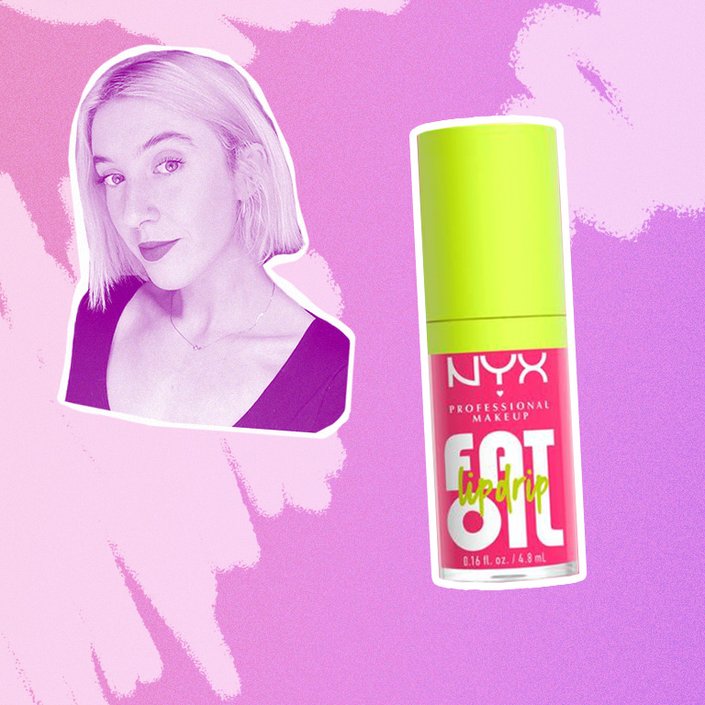 Jordan, Associate Editor
Getting manicures is one of my favorite acts of self-care, and I love keeping my nails long (it makes them better canvases for fun nail art!). Both of these things mean that it's especially important for my nails to be strong and healthy, so I was so excited when Essie released an advanced version of its nail strengthening treatment. I can't wait to try this clear polish to combat the nail breakage and brittleness that can sometimes be an unfortunate side effect of my frequent trips to the salon.
During the winter, I rely on bronzer and highlighter to brighten up my complexion. My current obsession is the Charlotte Tilbury Hollywood Glow Glide Face Architect Highlighter in Sunset Glow. It gives my skin that selfie-ready golden hour glow. Plus, I love the pretty stars etched into the compact.
Kat, Social Media Editor
As a self-proclaimed eyeliner connoisseur, I have three non-negotiables: It needs to be matte, easy to use, and smudge-proof. This liner is all three! I gave this liner the ultimate test creating a cut crease and loved how it lasted throughout the day. Having slightly hooded eyes, I expected a bit of transfer, but I didn't notice any smudging throughout the day. As I created the wing, it glided onto my skin so smoothly. It's officially in my liner rotation and definitely needs to be a part of yours, too.
Read more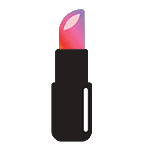 Back to top