Spring Is Here Early Thanks to These 11 New March Makeup Products
March 01, 2022
It's a brand new month, which means that new products are making their way onto store websites and shelves and into our makeup bags. These are the products Makeup.com's editors can't live without this March.
Alanna, Assistant Managing Editor
Urban Decay Wild Greens Eyeshadow Palette
I'm not normally fond of green hues — especially when it comes to eye makeup, but this mossy neutral palette is slowly changing my mind. It's the perfect marriage of orangey-brown tones and yellow-hued greens that look stunning combined or on their own on pretty much any skin tone. Fuzz, Kickback and Kale are by far my favorite pigments in this eye-catching collection, and if you, too, are intimidated by green makeup shades, let this palette be your guide.
INNBeauty Project Glaze #7 Cookie
This scrumptious lippie is an oil-gloss formula that hydrates the lips with jojoba oil, fermented pomegranate and a plumping complex. With gentle exfoliation, chapped lips will become soft and plump, not to mention, the milk-chocolate cookie scent smells like a fresh batch straight out of the oven.
Jaz, Senior Editor
Maybelline New York Superdrop Tinted Face Oil
I wasn't sure about this product when I initially heard about it — my face makeup and facial oils usually counteract each other when applied separately. But Superdrop is a gamechanger for anyone who loves a complexion with a healthy shine, and when I say "healthy" I really mean it. his face tintis made up of 84% natural-origin ingredients including jojoba and marula oils so I don't feel bad about wearing it after I've done a pristine skincare routine. I like that you can adjust the coverage to your liking with the dropper applicator, too.
Carol's Daughter Wash Day Delight Hair Gel to Foam Styler Rose Water
I'm always looking for lightweight styling products for my wavy hair that will do the job without any stickiness so this caught my eye. This gel-to-foam styler boots hydration and has lots of shine power (thanks to rose water and glycerin) while adding 48 hours of frizz-free hold and definition. Plus, with an initial foamy consistency that's easy to work with, it will fit perfectly into my lazy-girl hair routine.
Ariel, Associate Editor
L'Oréal Paris Glow Paradise Balm-in-Lipstick with Pomegranate Extract in Nude Heaven
This unassuming pinky nude lip color has been my new go-to ever since I received it in the mail. The slippery, balmy consistency is a welcome relief to my winter-chapped lips, and the subtle neutral hue makes it a perfect match for no-makeup makeup, full glam looks and anything in between. I'm shocked that I like it as much as I do, because I'm typically a gloss or bright lipstick person, but this warm neutral shade might just be my perfect my-lips-but-better color.
If you love a cat-eye, you need this liquid liner. When I tell you it's indestructible, I'm not joking — it did not flake, smudge or smear once when I wore it during a full day of winter activities on one of New York's snowiest days this winter. Even my friends were impressed by how sharp my wing looked at the end of the day. It's also pitch-black and infused with lash-enhancing peptides that are meant to make your lashes appear fuller over time. I've only used this liner a handful of times, days apart from each other, so while I can't speak to its lash-boosting benefits yet, I'm happy with it based solely on its longwear powers and intense pigmentation.
Mary, Associate Editor
Garnier Fructis Sleek & Shine Glass Hair Water
It's been a goal of mine to use a hair mask at least once a week to help restore my strands — but sometimes I just don't have the time to let a mask sit for 15 minutes. That's where this miracle hair treatment comes in. It transforms my hair from dry and frizzy to silky smooth in just ten seconds (yes, really!) The unique lamellar technology warms on contact and delivers intense nourishment for hair that instantly looks silkier and feels stronger. I've never experienced a hair product that gave me such instant results before — I'm convinced it's magic.
Bronzer has always intimidated me. I've tried numerous powder and cream formulas, but they've either been way too dark for my complexion or make my face look muddy. This liquid formula restored my faith in bronzers, though. It instantly adds warmth back to my face and provides me with a sheer, natural-looking sculpt. Achieving the illusion of defined cheekbones has never been easier. A little bit goes a long way, too. The tiniest dab will give you the perfect sun-kissed glow.
Caitlyn, Assistant Editor
EM Cosmetics Heaven's Glow Radiant Veil Blush in Rococo
In an effort to ditch my bronzer and opt for a more flushed look this spring, I've been on the hunt for the perfect blush. After looking high and low for a formula that offers a richly pigmented finish without making me look like a clown, I've finally discovered what might be the best blush of all time: EM Cosmetics Heaven's Glow Radiant Veil Blush in Rococo. The warm copper shade has gold undertones that not only accentuate the high points of my cheeks, but also provide me with a rosy-colored contour that looks natural and effortless all in one swipe of a powder brush.
Alyssa, Assistant Editor
YSL Beauty Candy Glaze Lip Gloss Stick
Balmy lipsticks are my go-to for daily wear, and this new formula has taken the top spot in my makeup drawer. With just one swipe, it coats the lips in an ultra-soft, silky formula that's richly pigmented, hydrating and provides a glassy finish. As I wear it, it softly fades leaving behind a hint of color, and it keeps my lips moisturized all day.
LYS Beauty Triple Fix Full Coverage Brightening Concealer
I struggle to find concealers that cover the extremely dark circles under my eyes while not looking cakey, but when I heard that the brand would be releasing a concealer version of one of my favorite foundations, I was eager to try it. And I'm happy to report that it did not disappoint. The full coverage formula is easy to blend and leaves behind a smooth finish. Plus, the unique triangular tube makes it easy to spot in my overflowing makeup bag.
Visual Designer: Juliana Campisi
Read more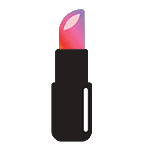 Back to top