Our Editors on the New Beauty Products They're Shopping This Month
March 01, 2023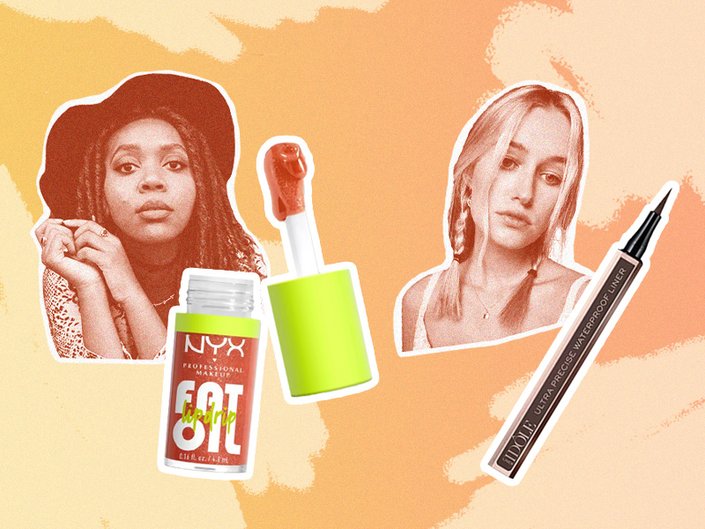 It's a brand new month, which means that new products are making their way onto store websites and shelves and into our makeup bags. These are the products Makeup.com's editors can't live without this March.
Victoria, Content Director
Bright colored or jewel-toned French tips are my nail art obsession right now, and the new shades inspired by bohemian fashion and textiles in the Essie Gel Couture Fashion Freedom collection are perfect for the trend. For my next mani, I'm eyeing Wilder Than I Seam, a hot pink with blue undertones.
I frequently forgo foundation for just a few dabs of concealer, so my concealer formula really needs to deliver. I expect it to efficiently cover up my dark circles, blend easily with a damp beauty sponge and actually stay put throughout the day — and the new Very Valentino Concealer seems like the perfect option for my makeup needs. Available in 20 shades, the formula boasts 24 hours of wear and a lightweight, radiance-boosting finish.
Because I have fine hair that gets weighed down easily by product, I'm always hesitant to try new hair serums — messing up a head of freshly washed hair with heavy oils, even if they are super nourishing, is extremely frustrating to me. However, the new Garnier Whole Blends Hair Honey Repairing Serum is packed with ingredients (like acacia honey!) to help shield hair from heat damage (up to 450 degrees!) and prevent split ends without any of the weigh-down.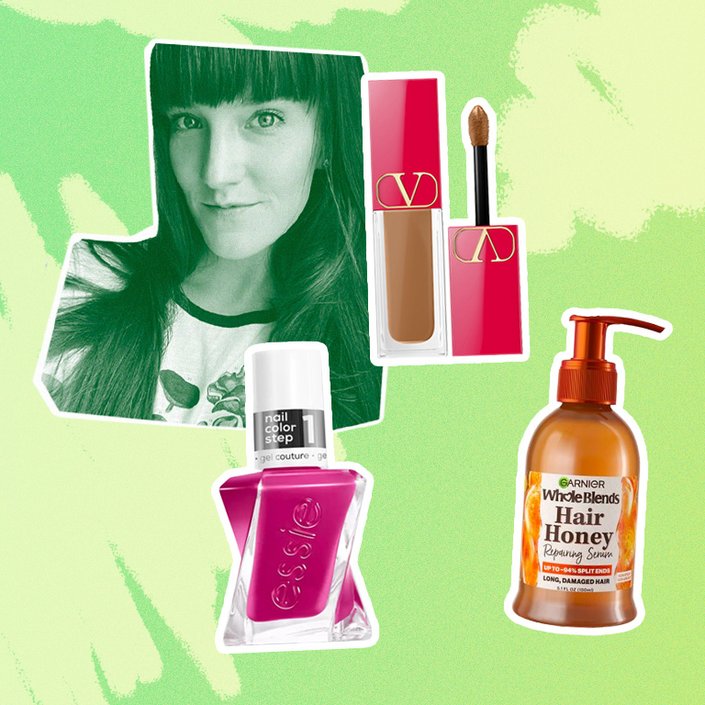 Alanna, Assistant Managing Editor
As spring nears, I love to switch up my typical everyday scent. This new fragrance pick from Maison Margiela has been one I've been spritzing recently for a subtle yet sweet finish. It has notes of grapes, roses and patchouli, which makes it a nice option when you want a contrasting balance of musk, florals and fruit. It's versatile to wear out during the day or to a special event.
Matte makeup is truly in its comeback era, so I've been so excited to start incorporating new matte makeup products into my routine. This blurring and matte powder blush from Danessa Myricks does just the trick:It leaves behind a soft, velvet finish that's perfect for oily-prone skin types. It comes in gorgeous hues, too, from a rosy-brown to a bright pink and electric orange. It's certainly going to be a staple in my spring makeup routine for the months to come!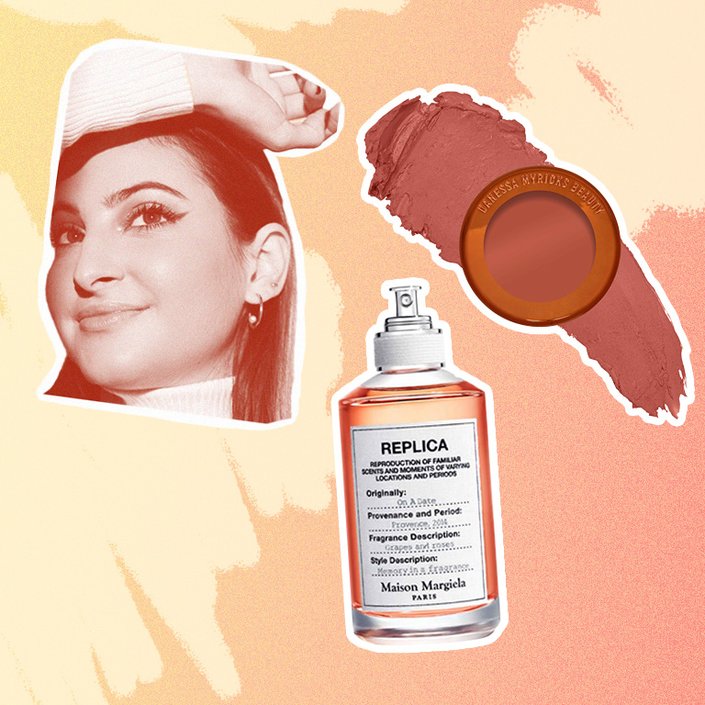 Ariel, Editor
I'm never not looking to give my skin a glow, which is why whenever I wear foundation, I always prep my skin with a moisturizing primer first. Face Freezie is my current go-to — the cooling, refreshing texture is the perfect morning pick-me-up, and the added skincare ingredients keep my skin feeling hydrated throughout the day. It contains snow mushroom and niacinamide, which also helps blur some of the more noticeable pores on my cheeks.
Clear eyebrow gel is a staple in my makeup bag, but I've found that many formulas — even some of my favorites — start to flake throughout the day. This is one of the only formulas that stays truly invisible all day while holding my brows in place. I can sculpt my brows upwards for a full, fluffy look, slick them down for a thin, '90s-inspired brow and still never experience any flakes or crunchiness. The wand is the perfect size too — not too small or unwieldy and big.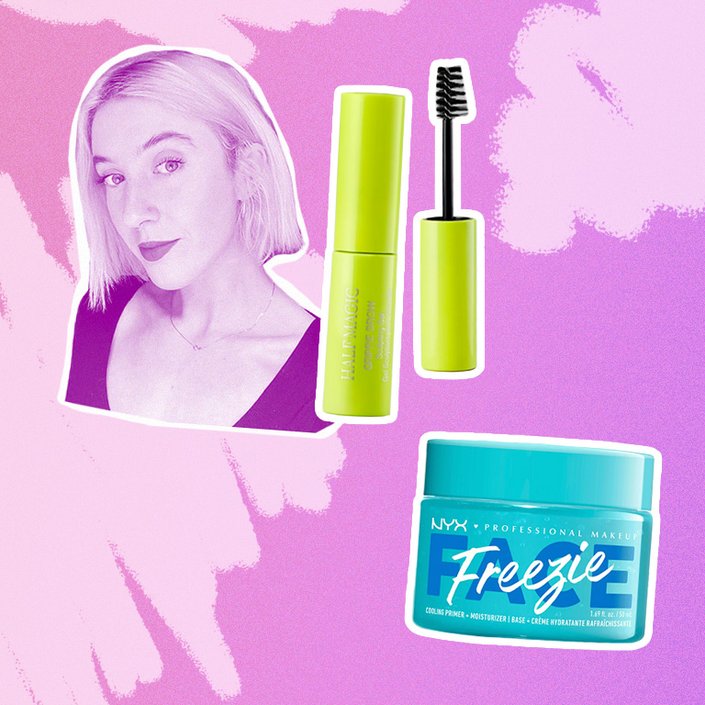 Jordan, Associate Editor
I love a statement eyeliner moment, but sometimes super dark eye makeup can look too heavy with my light eyes. The Lancôme Idôle Liner in Syrup Brown is my new solution. This brown shade is dark enough to bring the drama, but it complements the green of my eyes instead of overpowering them the way a true black eyeliner might. Plus, the felt tip makes it easier than ever to draw a cat eye or striking wing.
Badly blended contour makeup is one of my biggest beauty pet peeves, so I was excited to find that the creamy texture of the Sculptino Soft Cream Contour makeup from Tower28 lived up to its name. The formula melted into my skin, making blending effortless. You can go in with a brush or sponge to do a full contour, but I also like tapping it onto my cheeks with my fingers for a little boost of bronze.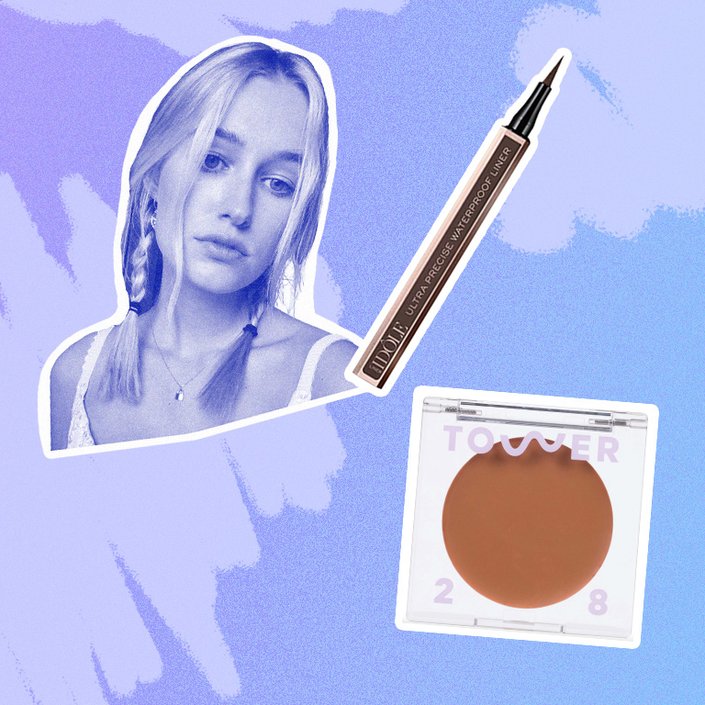 Kat, Social Media Editor
I'd take glossy lips over matte lips any day, which is why I was so excited to get my hands on the new Fat Oil Lip Drips from NYX Professional Makeup. Out of the whole collection, I've been reaching for Follow Back the most, a peachy nude shade with flecks of gold glitter. It's a thicker oil that isn't too sticky, but still gives a lot of shine and hydration. I typically apply this over a brown liner to give my lips a fuller appearance.
As we move closer to spring, I've started reaching for lighter foundations, and the L'Oréal Paris True Match Blendable Foundation has caught my attention. I've been testing it out for a couple of weeks now and I love its skin-like consistency and finish. It's a super lightweight foundation that makes me feel like I have virtually nothing on my skin, but is still able to cover most of my imperfections.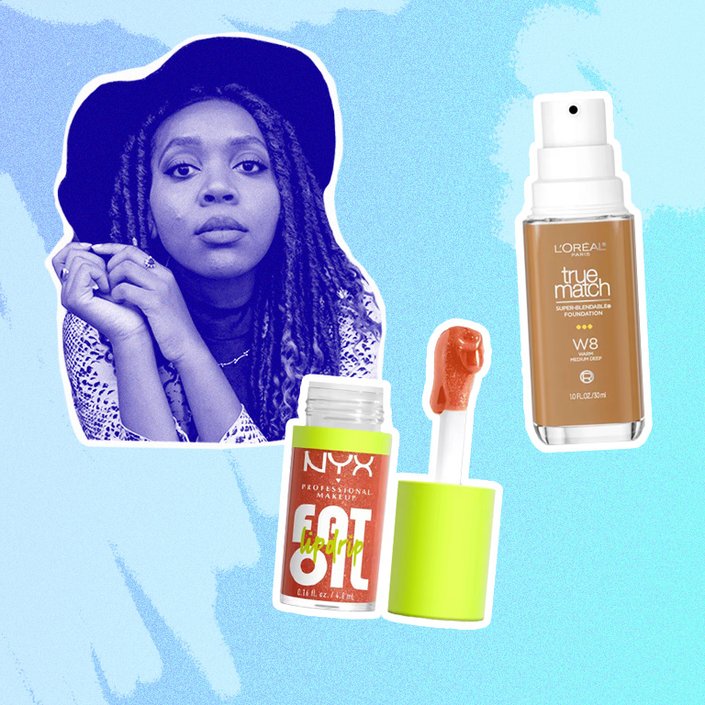 Designer: Juliana Campisi
Read more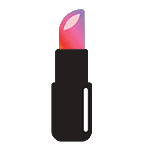 Back to top