5 Water-Based Makeup Primers That Will Up Your Hydration Game
April 24, 2020
1 / 5
Urban Decay All Nighter Primer
This hydrating water-based primer is perfect for all skin types, whether you're super dry or combination. After applying it, makeup goes on like a breeze, and your look will be preserved for hours.
2 / 5
NYX Professional Makeup Bare With Me Hydrating Jelly Primer
NYX Bare With Me is the ultimate thirst-quenching formula for dry and dull skin. It has a jelly-like consistency that immediately melts into the skin upon application and feels cooling. We also love it for its ability to grasp and hold onto makeup for hours.
3 / 5
This refreshing primer formula is proof that water-based can ensure a matte finish. Prep & Matte feels gentle when applied onto the skin and does a great job locking in foundation to keep your makeup shine-free.
4 / 5
First Aid Beauty Coconut Water Cream
This Coconut Water Cream is just as luxurious as it sounds. The gel-like formula can be used as moisturizer any time throughout the day, but we especially love to apply it before our makeup to wake up our skin and help even out any rough patches.
5 / 5
Tula Brighten Up Smoothing Primer Gel
For an extra dose of hydration before your makeup application, reach for the Smoothing Primer Gel. The consistency of this one allows it to grip makeup onto the face with ease, and it is so lightweight, you'll barely feel it on your skin.
Read more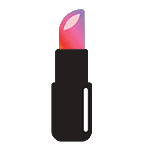 Back to top