The Giorgio Armani Beauty Eye Tint Liquid Eyeshadow Is the Perfect Lazy-Day Makeup Product — Here's Why
November 22, 2022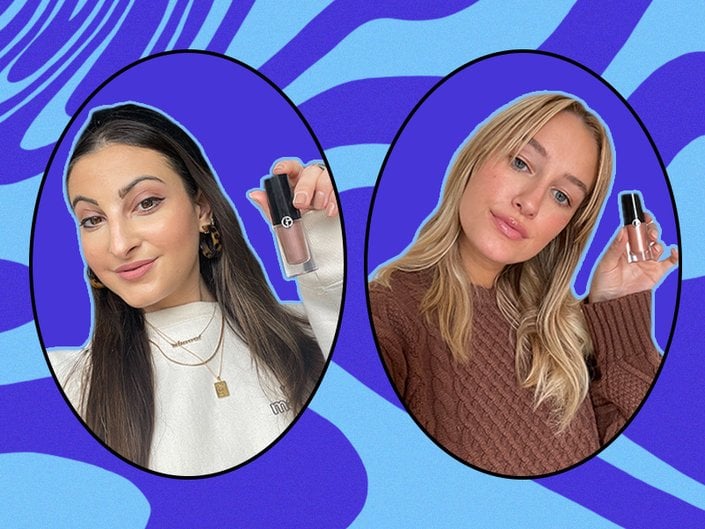 As much as I love finessing my blending skills on a smoky eye or sharpening my eyeliner wings, more often than not, I prefer eyeshadows that I can throw on in the morning and blend out quickly with my fingers. That's why I fell in love with the Giorgio Armani Beauty Eye Tint Liquid Eyeshadows. The luminous cream formulas glide effortlessly onto the lids thanks to a doe-foot applicator, leaving behind a gorgeous buttery sheen. Each shade is buildable, easy to blend and stays put all day, especially if you prime your lids first. Below, find out the shades our editors are wearing this holiday season and why they love them.
Alanna, Assistant Managing Editor
I love a good one-and-done eyeshadow product. You know, the ones where all it takes is one swipe of pigment and a little blending and you're on your way. This liquid tint fits the bill. It's easy to swipe on with your finger and tap out with a small brush. With this silky rose-brown shade, a little goes a long way. The consistency is pigmented, creamy and easy to layer on if you want an extra pop of color, but just one coat will do for a subtle eye look, too. I love that it has a slight sparkle and shimmer without being over the top.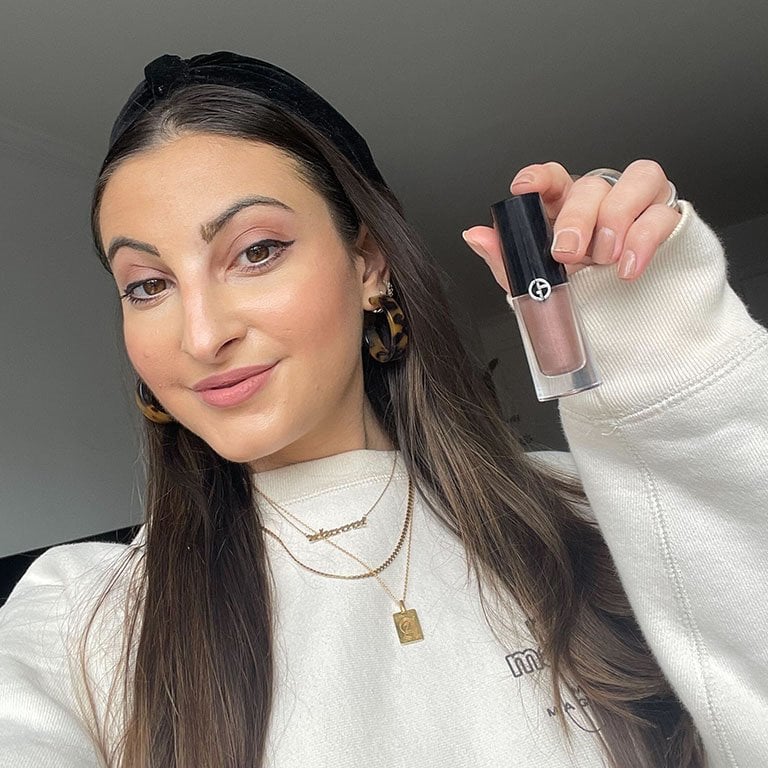 Ariel, Editor
I'm obsessed with cream and liquid eyeshadows, and this shimmery formula is no exception. I love the way it catches the light and how easily it glides onto my lids with the doe-foot applicator. A single swipe on top of eyeshadow primer gives my eyes a gorgeous, pigmented sheen. For me, eyeshadow primer is a necessity under this shadow — once I put it on, I know my eye look will stay in place all day. Halo is the perfect neutral taupe shade on its own for a subtle pop of shimmer.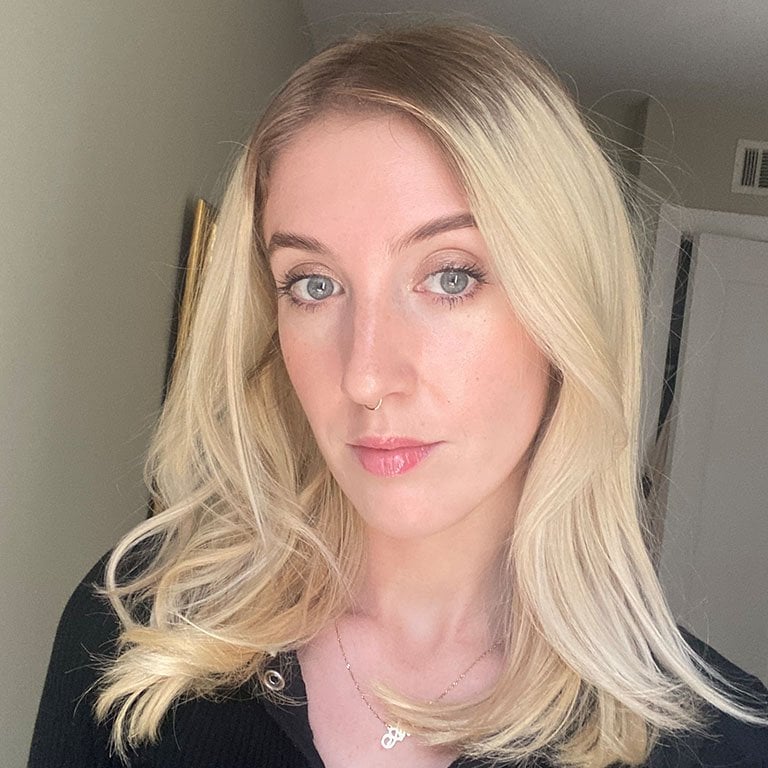 Jordan, Associate Editor
We're officially entering shimmery eyeshadow season, and I can already tell that this liquid tint is going to be one of my go-tos for holiday parties this winter. The Rose Gold shade gorgeously complements a full face of super glowy, rosy pink makeup, which is one of my favorite looks right now. I'm not a big eyeliner person (I'm not patient or steady-handed enough), so I love that this eyeshadow is pretty all on its own. Plus, it gets points for the easy-to-use applicator. The pointed tip of the doe-foot wand helps me reach the way into the inner corners of my eyes and really make them pop.
Photos: Alanna Martine Kilkeary, Ariel Wodarcyk, Jordan Julian; Design: Juliana Campisi
Read more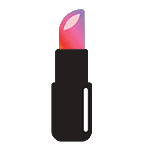 Back to top