How to Choose Between BB Cream, CC Cream and Foundation
December 20, 2022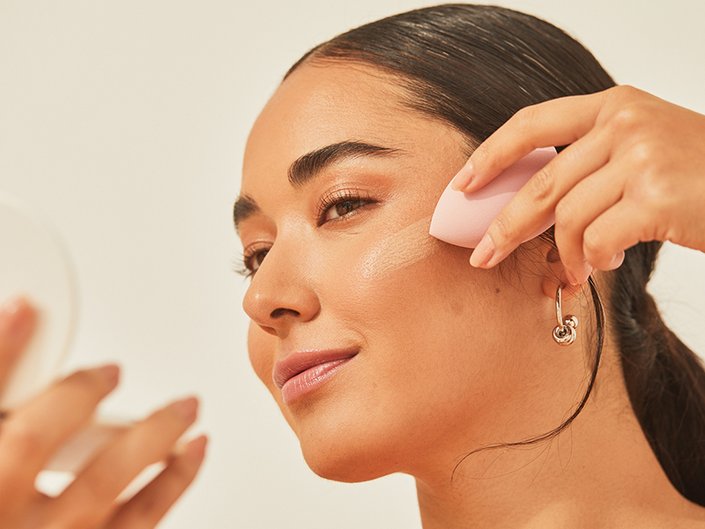 If you walk down any makeup aisle, you'll be met with an abundance of complexion products — and while we appreciate the variety, it can be hard to sift through every liquid and cream to find the one that's right for your skin type. To help you find your perfect match, we spoke to Dr. Marina Peredo, New York City-based, board-certified dermatologist and celebrity makeup artist Stephanie Flor about the difference between BB cream, CC cream and foundation and tips for applying each.
BB Cream
What Is BB Cream?
BB cream is an all-in-one makeup product. It traditionally has good-for-your-skin ingredients like SPF and sufficient coverage to even out redness and smooth rough texture. BB creams have finishes that range anywhere from a barely-there tint to medium coverage. BB creams also have the added benefit of helping breakout-prone skin. "If you're acne-prone, using a BB cream that's oil-free is a good way to go," says Flor.
Our Favorite BB Creams
Get a gorgeous bare skin effect with the L'Oréal Paris Magic Skin Beautifier BB Cream. This four-in-one lotion is all about enhancing the beauty of your natural skin. It wakes up tired complexion, addresses uneven skin tone, hydrates and perfects.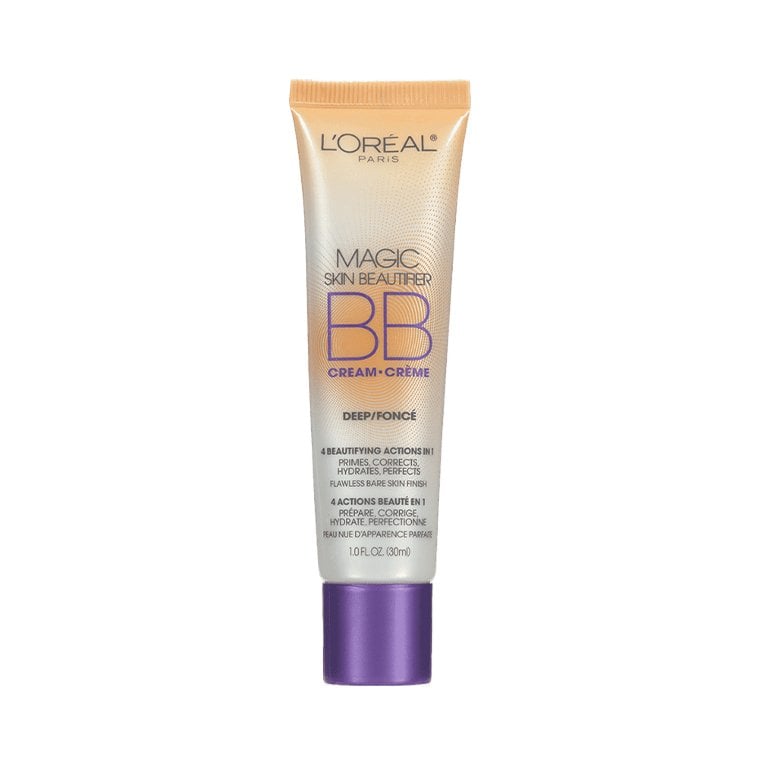 If you have acne-prone skin, we recommend the Maybelline New York Dream Pure BB Cream, which is oil free and has a sheer finish. It conceals skin imperfections and smooths pores like any good BB cream, but it's also formulated with salicylic acid to address blemishes.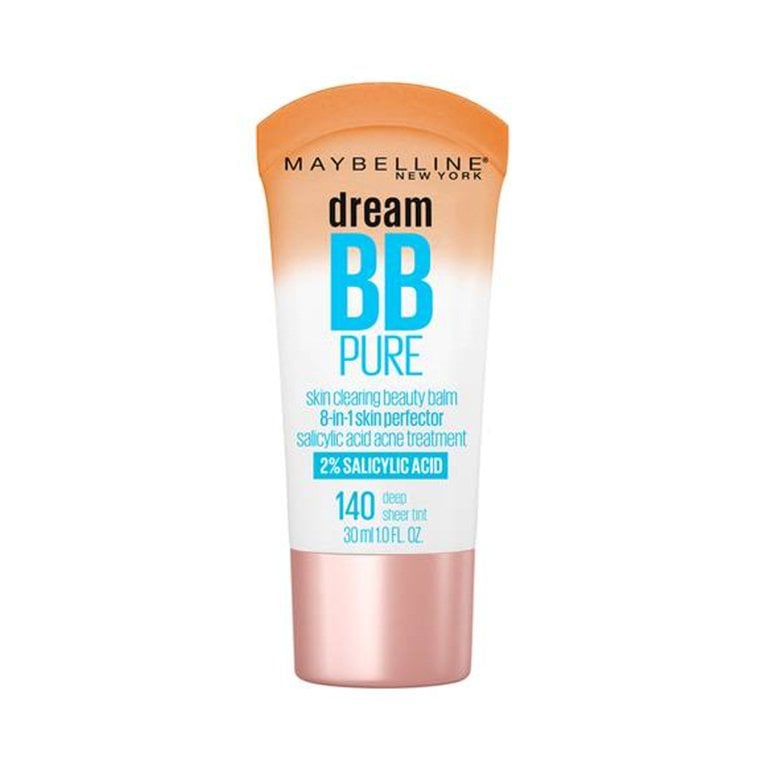 This BB Cream from Korean-French beauty brand Erborian is packed with herbs that are traditionally used in Korean skincare to promote gorgeous, healthy skin. It has a luxurious velvety feel and an SPF of 20 to protect your skin from UV rays.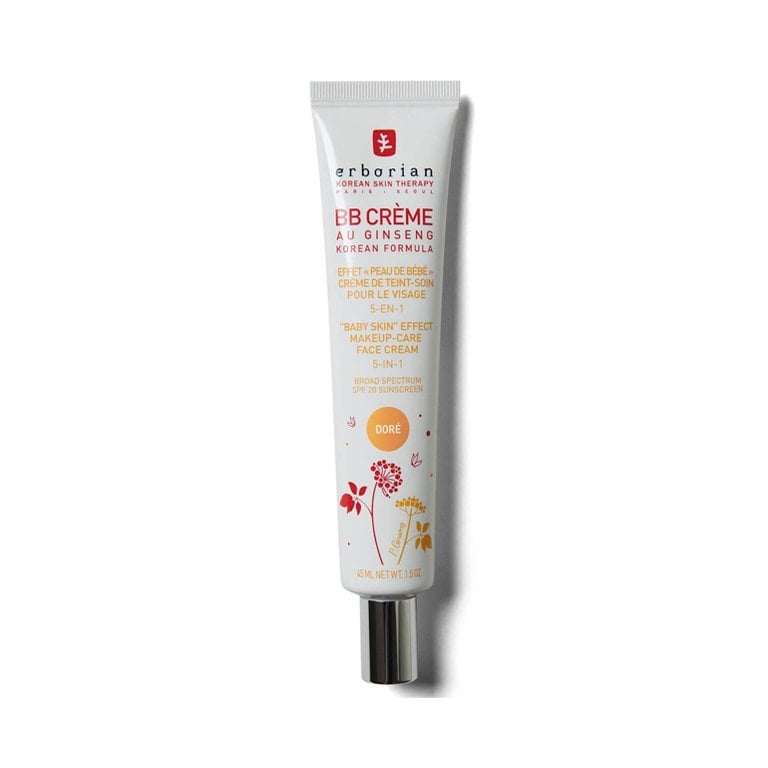 CC Cream
What Is CC Cream?
CC cream, or color correcting cream, is an all-in-one product intended to address redness, darkness and sallowness. It blends skincare ingredients with light-diffusing properties to give you a smoother complexion, and offers varying levels of coverage. The Dermablend Continuous Correction CC Cream SPF 50+ is one of our latest full-coverage favorites.
Our Favorite CC Creams
This multitasking CC cream from IT Cosmetics basically combines everything you would want out of a complexion product into one handy formula. Not only is it a gorgeous full-coverage foundation, but it's also a serum, sunscreen, primer and moisturizer. And, yes, a color corrector. It offers sun protection and a wealth of anti-aging benefits, thanks to the presence of ingredients such as hyaluronic acid, niacinamide and peptides.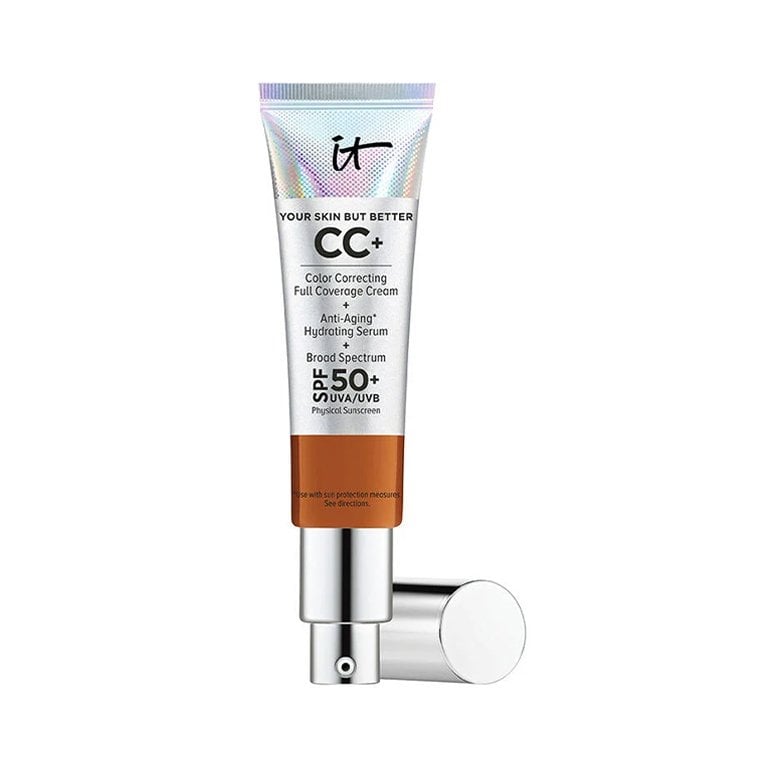 The Purlisse Youth Glow Vitamin C CC Cream SPF 50 is another CC that delivers major sun protection. Featuring vitamin C, hyaluronic acid and seabuckthorn, it gives your skin a bright, youthful appearance. This cream is best suited for those with dry, sensitive or combination skin.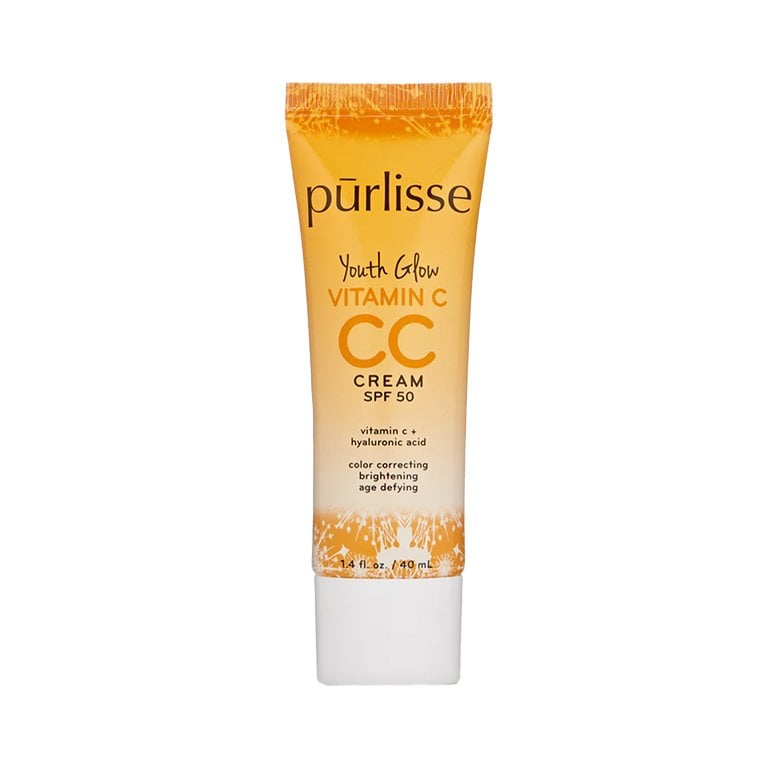 Like the IT Cosmetics CC, this CC cream from e.l.f. Cosmetics acts as a full-coverage foundation that also provides color correction. It immediately evens out your complexion while working over time to plump and brighten. It's suitable for all skin types, but the best part? It's affordable and can be picked up in your drugstore beauty aisle.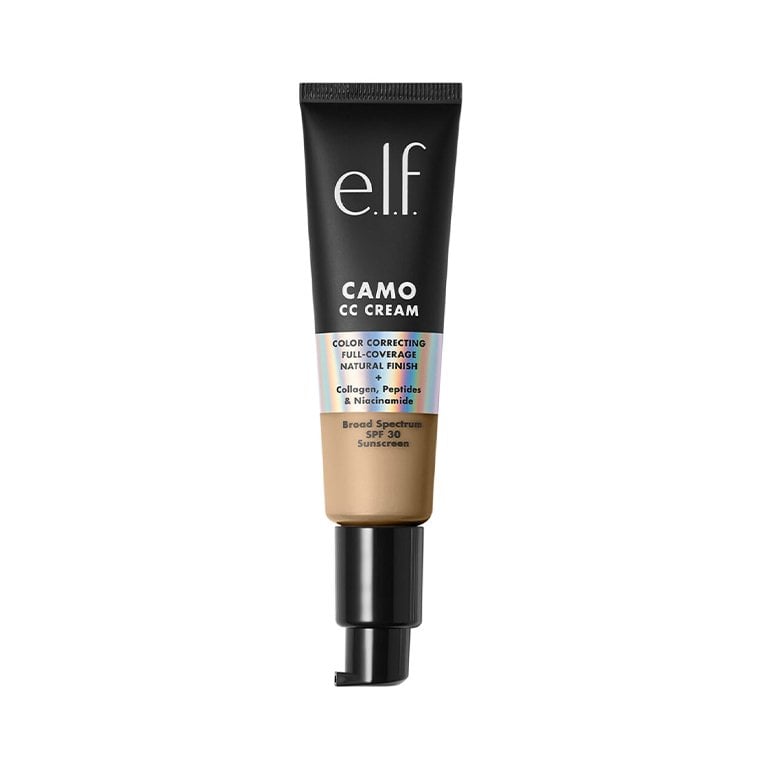 How to Apply BB and CC Cream
BB creams and CC creams are a true time-saver in the morning and impossible to mess up. "Anything that combines sunscreen, skincare ingredients, antioxidants and light coverage is ideal for the busy person who doesn't have time for a more in-depth regimen," says Dr. Peredo.
Just rub a pea- or dime-size amount between your hands to warm the product up and apply to bare, freshly cleansed skin. You can use a sponge or brush for application, too. If you have extra dry skin, you can benefit from applying a moisturizer underneath your BB or CC to give your skin an added boost of hydration.
Foundation
What Is Foundation?
Foundation is a classic go-to option for makeup artists and beauty lovers who want to create a flawless canvas and have superior coverage. If you want something that's going to last all day and give you airbrushed-looking skin, foundation is the right choice, says Flor. Foundations are also available in a wide range of coverage options.
How to Apply Foundation
Foundation requires more precise application, especially if you're trying to spot-conceal redness, blemishes and dark circles. Start by dabbing the product in the center of the face or where you require the most coverage. You can blend in the product with a damp sponge for an airbrushed, full-coverage effect or buff it in with a foundation brush for slightly lighter coverage.
We're partial to the IT Cosmetics Heavenly Luxe Complexion Perfection Brush #7, which features a large buffing brush on one end and a small flat brush on the other for targeted foundation and concealer application.
Our Favorite Foundations
If you prefer medium-to-full coverage, reach for the Valentino Beauty Very Valentino 24 Hour Wear Liquid Foundation, which leaves a velvety semi-matte finish. It's unexpectedly lightweight for a full-coverage foundation and is available in 40 inclusive shades, so you can find the perfect match for your skin tone.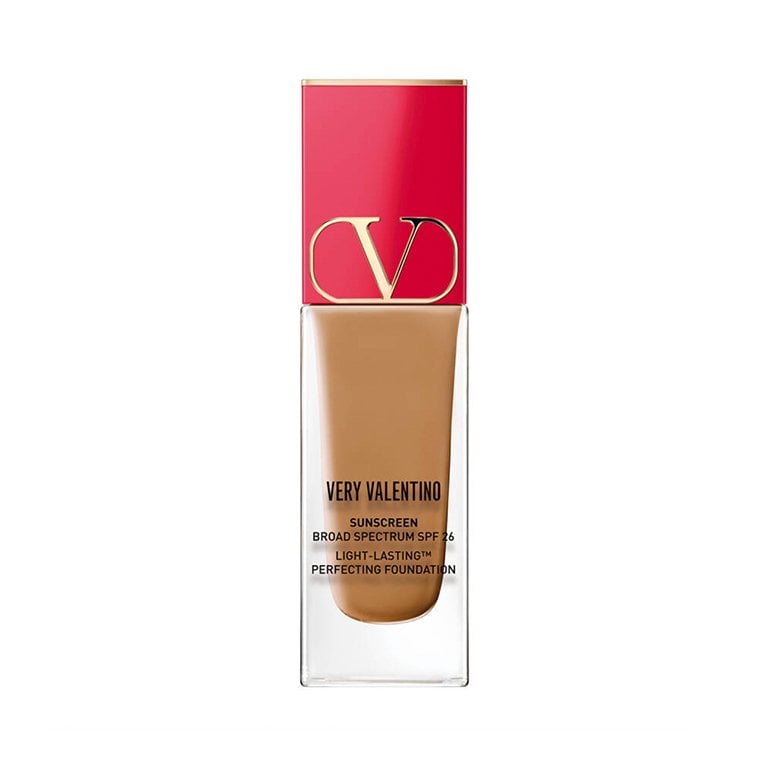 Chances are you've seen this buzzy Lancôme formula on TikTok; the 24-hour foundation takes skincare-loving makeup to a whole new level by doubling as a serum. It works to hydrate and smooth your skin thanks to the hyaluronic acid and mandelic acid in the formula.
With the breathable, flexible Urban Decay Stay Naked Weightless Liquid Foundation, you get up to medium coverage while still looking and feeling like you don't have anything on your skin at all. You don't have to worry about classic foundation pet peeves like caking or creasing with this formula either.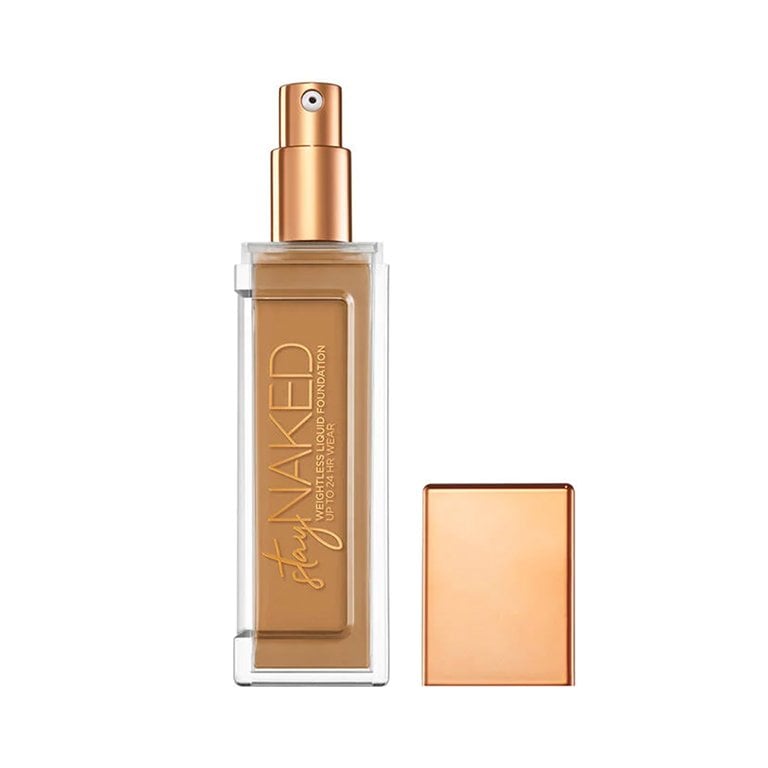 For buildable, light-to-medium coverage with a luminous finish, we love the L'Oréal Infallible Fresh Wear 24HR Foundation, a lightweight formula that lasts all day. Not only does it stay looking great for up to 24 hours, but it also feels breathable and comfortable the entire time. We also like that it's resistant to sweat, water and transfer.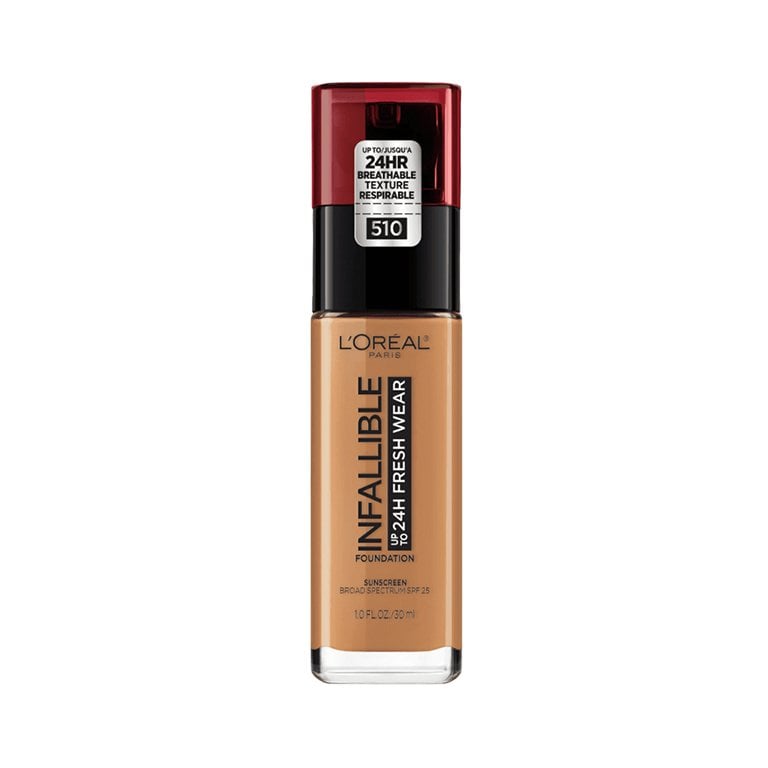 Jones Road Beauty is all about natural-looking makeup, and the What the Foundation is no exception. We adore how seamlessly this tinted moisturizing balm blends into your skin. The fun, cheeky name is just icing on the cake.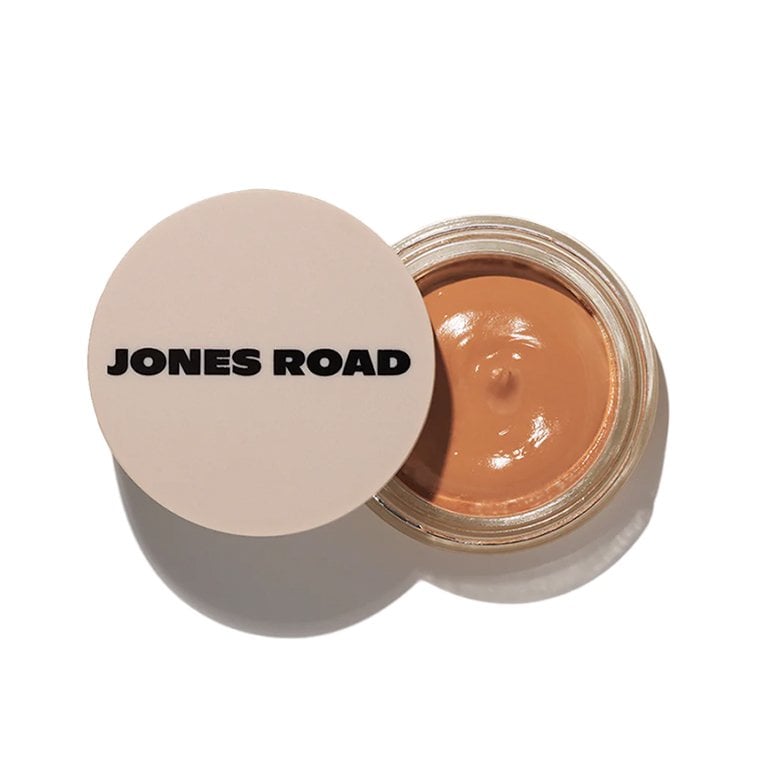 Our Favorite Skin Tints and Color Correctors
Not every complexion product fits neatly into the three categories of BB cream, CC cream or foundation. From sheer-finish skin tints to color correcting primers, these options offer similar benefits.
This hyaluronic acid-infused skin tint from YSL Beauty has a smooth water-cream texture that hydrates and feels luxurious on your skin. It has buildable pigment to give you the choice between light and medium coverage. But our favorite thing about this moisturizer-makeup hybrid is the glowy, radiant finish.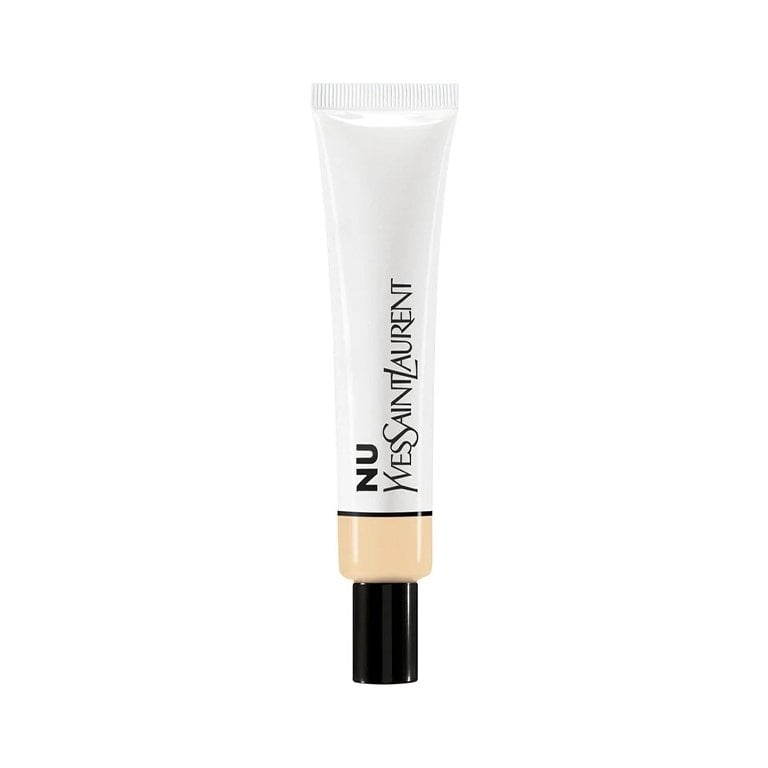 If you obsess over dewy beauty looks, you need to add the Giorgio Armani Beauty Neo Nude Tinted Moisturizer to your makeup bag ASAP. Opt for this lightweight moisturizer to hydrate and boost the radiance of your skin on no-makeup-makeup days. The luminous, natural finish is unmatched.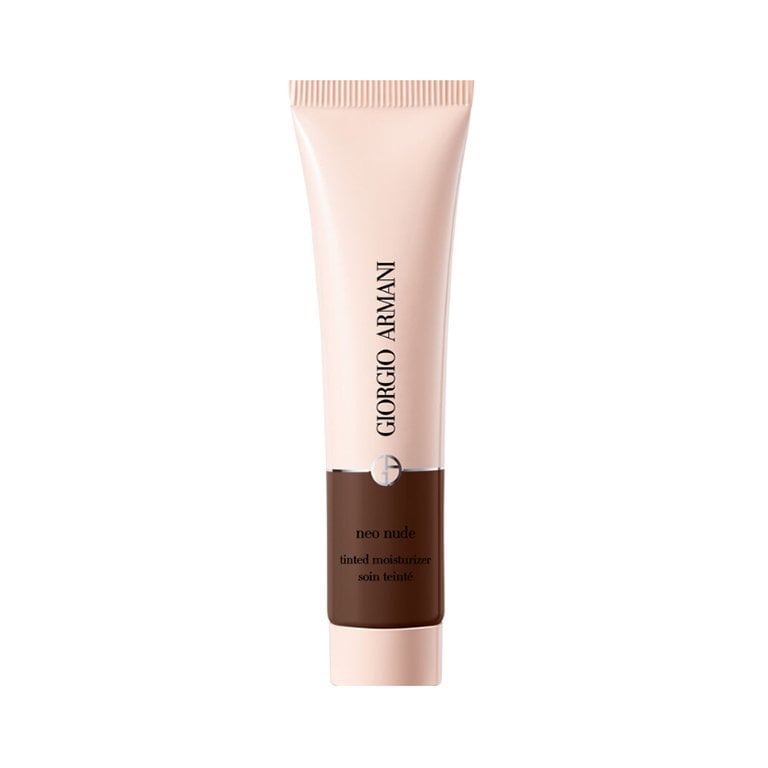 For effective color correction, the NYX Professional Makeup Studio Perfect Primer is our go-to. In addition to a clear option, this silky smooth primer comes in green and lavender shades. The green one is ideal for addressing redness, while the lavender primer helps neutralize yellow undertones and sallowness.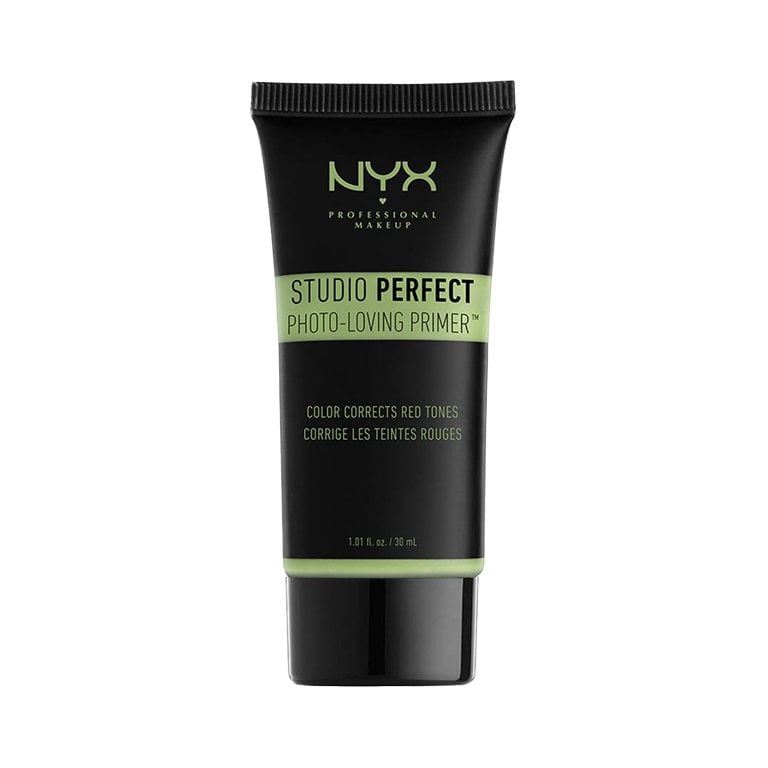 Another great color corrector is this one from Lancôme, which comes in an impressive shade range with peach and orange shades on top of the typical green. It's ultra-pigmented to really help you camouflage discoloration and other skin imperfections. Apply a pea-sized amount of the product to the back of your hand and dab it wherever you need color correction. Then, follow it up with your concealer.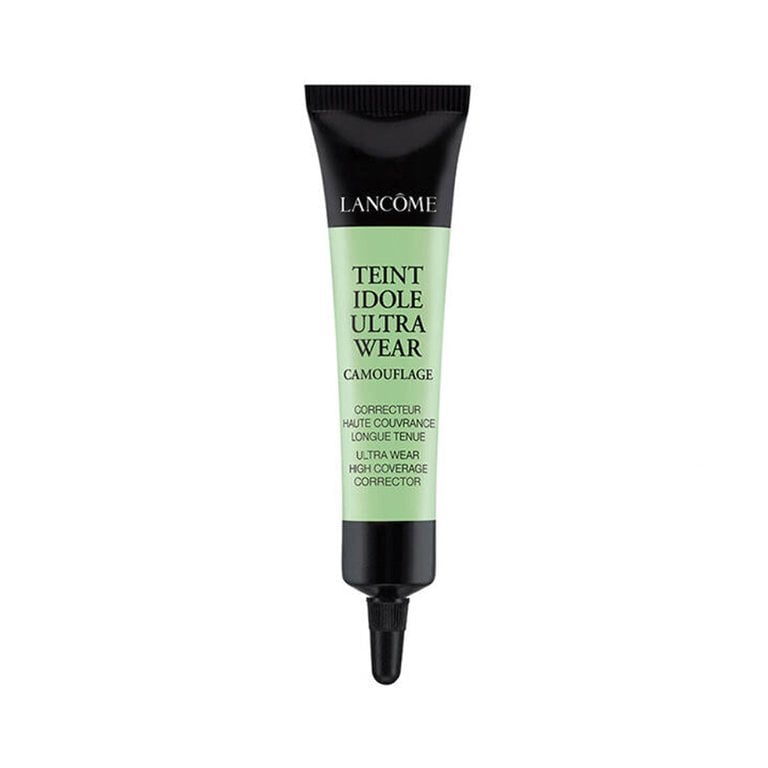 Read more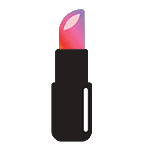 Back to top