Find Your Perfect CC and BB Cream Match, Based on Your Skin Type
September 14, 2022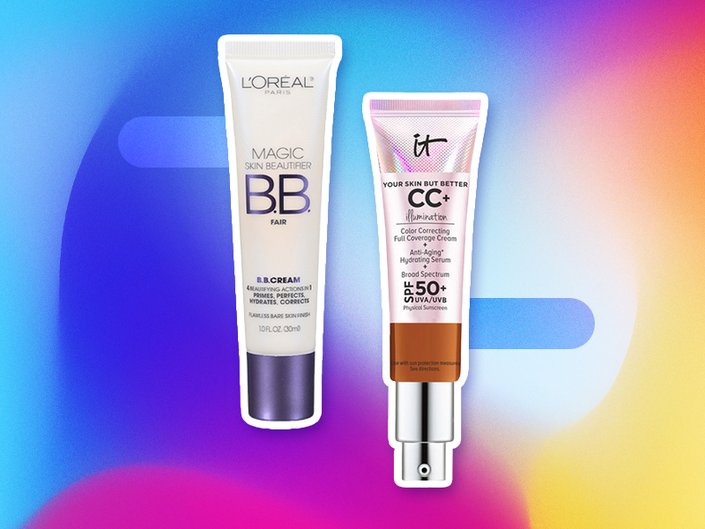 BB creams and CC creams — otherwise known as beauty balms and color-correcting creams — are a wonderful thing. They offer all of the benefits of a lightweight foundation, plus major skincare benefits all wrapped up in one all-star product. For anyone who hates the feeling of heavy face makeup on their skin but wants the skin-blurring effect it offers, CC creams and BB creams are for you.
Before we dive into your perfect beauty product match for your skin type, let's break down the difference between the two.
What Are BB Creams?
A BB cream, short for beauty balm, is the ultimate makeup-meets-skincare product. It can do the work of your serum, moisturizer, primer, SPF and foundation all in one. It provides natural-looking coverage with the feel of a lightweight moisturizer and is ideal for anyone looking to smooth their complexion's surface and give their skin a boost.
What Are CC Creams?
CC creams are very similar to BB creams but differ in their ability to correct skin tone discoloration. If you have redness, dark spots, acne or just desire an overall evenness to your complexion, CC creams are for you. Because of their color-correcting ability, they tend to be a bit heavier in texture than BB creams, but not by much.
Ahead, find the best CC or BB cream for your skin type.
Best CC Cream for Dry Skin
This CC cream combines full coverage with SPF 50 and a host of skin-friendly benefits. Thanks to a combination of hydrolyzed collagen, peptides, hyaluronic acid and niacinamide, it hydrates, works to deliver smoother, more even skin and minimizes the look of fine lines and pores. The radiant finish is also perfect for giving dry skin a glow.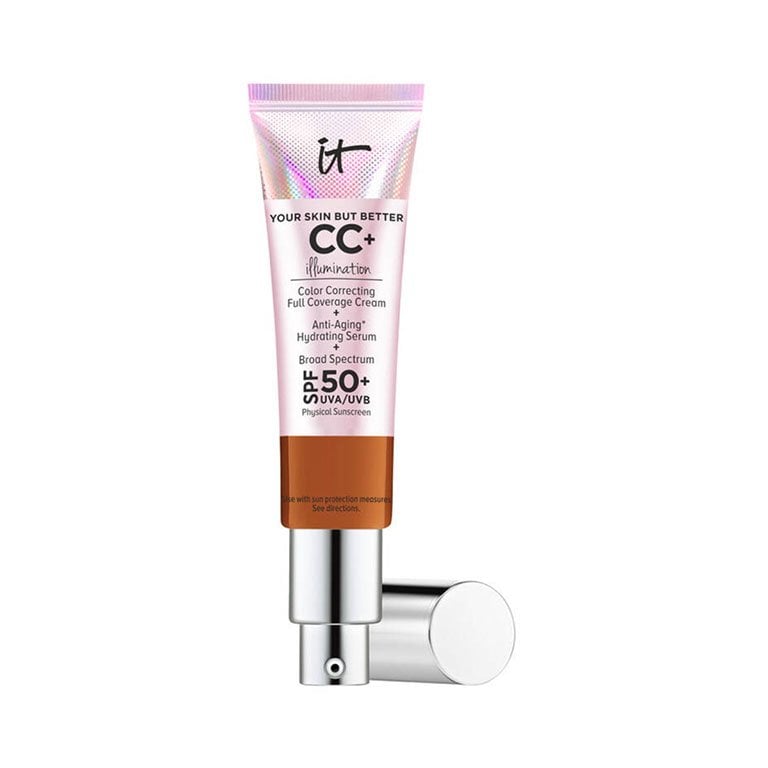 Best CC Cream for Oily Skin
If your complexion is on the oily side, you'll love this CC cream's oil-absorbing properties and soft matte finish. It's infused with detoxifying charcoal, colloidal clay and tea tree oil to help fight breakouts, in addition to an anti-aging collagen and hyaluronic acid-enhanced serum.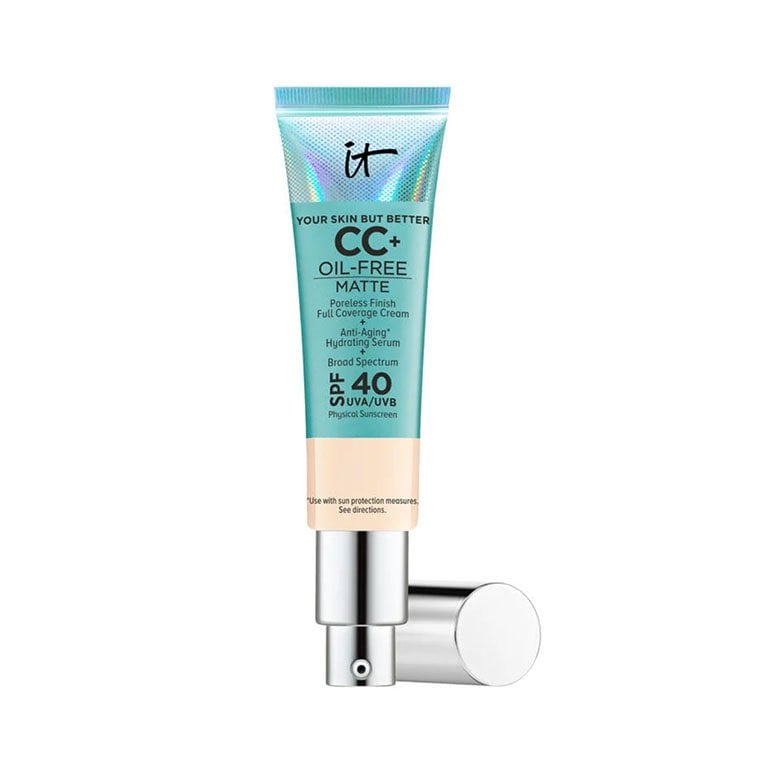 Best BB Cream for Acne-Prone Skin
Remember how we said BB and CC creams pack major skincare benefits? This formula contains 2% salicylic acid to help fight breakouts on acne-prone skin. It's also non-comedogenic, meaning it won't clog your pores. It's sheer but still matte, making it the perfect option for minimal makeup days.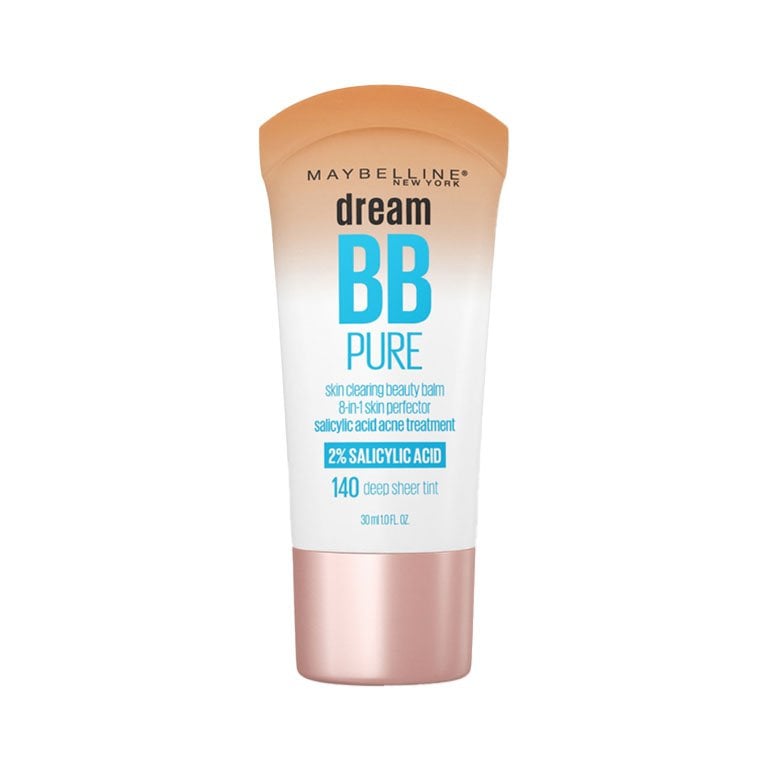 Best BB Cream for Mature Skin
This BB cream from L'Oréal Paris is lightweight, hydrating and radiant, making it a staple for mature skin types. The four-in-one formula primes the skin, color corrects, hydrates and leaves behind a slightly blurred, filter-like finish. Wear it alone for a natural look or underneath foundation for a boost of hydration and coverage.
Best CC Cream for Sensitive Skin
A gentle CC cream with SPF, the formula calms sensitive skin with botanicals such as aloe and organic grape juice. It's vegan, cruelty-free and made without any synthetic dyes, artificial fragrances, silicones or sulfates. What it does provide is a glowy, hydrating finish that smoothes the appearance of fine lines and texture.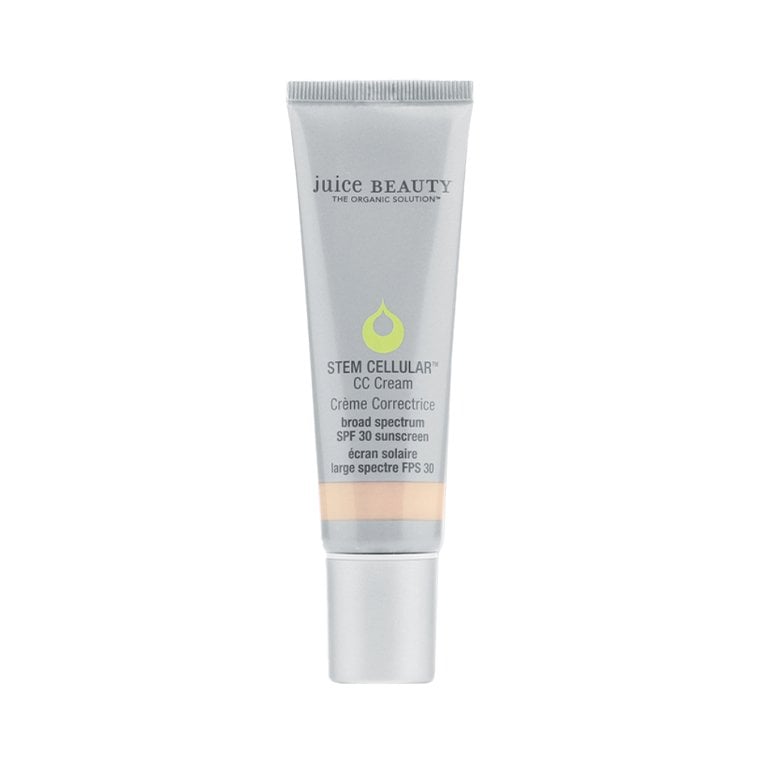 Best CC Cream for Combination Skin
This medium-to-full coverage BB cream combines hyaluronic acid, a hydrating hero ingredient, with niacinamide, which helps to fight oil production and minimize the appearance of pores, making the formula a combo skin dream. Bonus: This pick contains SPF 30 and is cruelty-free and vegan.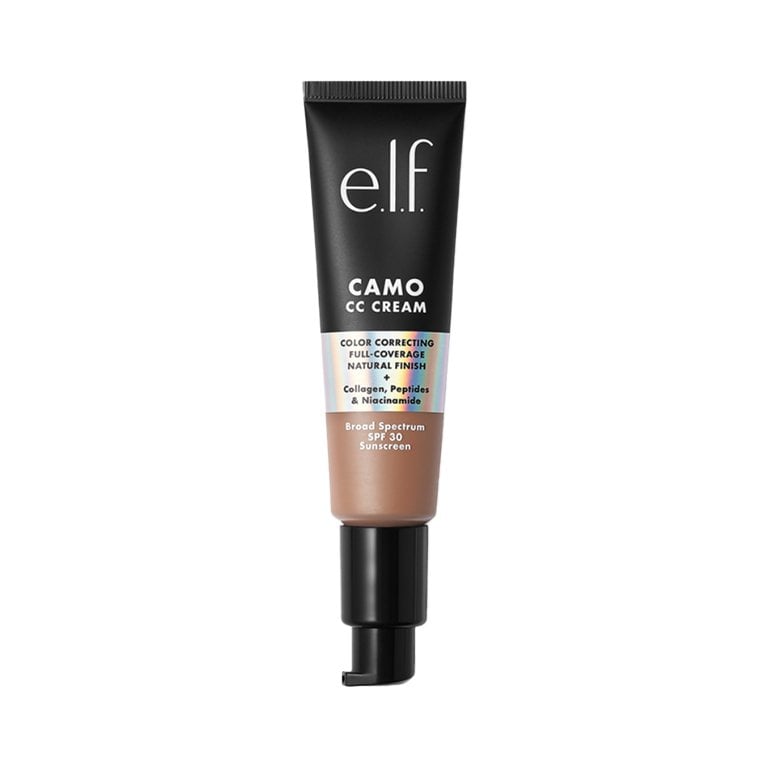 Design: Juliana Campisi
Read more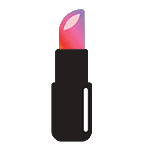 Back to top