The Best Foundations for Skin With Yellow Undertones
August 26, 2022
When it comes to foundation, finding the right shade match is important, but finding the right undertone might be even more essential. "When you get the right undertone, even when the foundation might be lighter or darker than your skin at the time, it will be easier to blend seamlessly," says celebrity makeup artist Nick BaroseThe perfect foundation should read like real skin."
If your skin has a golden tone to it, looks best in gold jewelry or it looks noticeably more yellow next to a piece of plain white paper, you most likely have yellow undertones. Below, find our favorite foundations that will flatter your undertones.
All skin tones fluctuate with the seasons, which is why it's important to have more than one foundation in your arsenal to match your skin tone throughout the year. Barose says that when skin with yellow undertones tans, it can take on more of a reddish tone, so he suggests shopping for a foundation with more peach and orange tones during the summer.
The Giorgio Armani Beauty Luminous Silk Foundation works for all skin types and tones, and comes in a range of 40 shades, with undertones stated clearly on the website. It's a makeup artist favorite for its easy-to-blend formula and filter-like finish. Use the Armani Foundation Finder to find your match.
Any skin tone can have yellow undertones, whether your complexion is deep, tan or fair. This radiant Lancôme foundation has 30 transfer-resistant shades that span from 105W, which is fair with warm yellow undertones, to 530W, a deep shade with golden red undertones. Bonus: It contains skin-loving ingredients such as SPF 27, hyaluronic acid to hydrate and mandelic acid to smooth the skin. Use this shade finder to help find your perfect match.
For a drugstore formula that's lightweight, oil-free and provides a soft matte finish, look no further than this Maybelline New York fave. Available in 40 shades, it feels like nothing on the skin but lasts for up to 12 hours and helps control shine on normal to oily complexions. The Maybelline New York Foundation Finder lets you find the right shade before you buy.
We just found your go-to foundation for full days and fun nights out. Urban Decay Stay Naked offers up to 24 hours of wear, while being vegan, cruelty-free and easily buildable. It comes in 50 shades with a wide range of undertones — look for the shades with the letter "Y" at the end to find those with yellow undertones. Urban Decay also has a shade finding tool to help you narrow down your selection.
This foundation combines the breathable, lightweight consistency of a serum with buildable medium coverage. It has a doe-foot applicator, which makes dotting on a full face or spot concealing easy. Look for the shades that have golden undertones to find your most flattering match — there are 48 shades in total.
Read more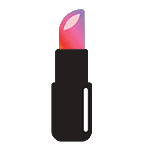 Back to top