6 Best Foundations for Oily Skin — And How to Pick the Right One for You
January 21, 2020
Having oily skin is no joke. Between the myriad anti-shine makeup and skin-care products you may use and the constant vigilance in avoiding oil-inducing foods and ingredients, keeping your oily skin happy can be tricky. With that being said, one of the easiest things you can do is find a foundation option that's specifically formulated for oily skin. Ahead, we've broken down what types of foundation formulas you should be looking for if you have an oily skin type, plus six of our favorites you should try. 
Oil-Free Foundation Options 
Your skin is already producing an abundance of oil on its own, so do yourself a favor and opt for a foundation that's not only oil-free but also has anti-shine properties that dissolve excess oil, leaving you with a naturally matte (but not flat) complexion.
Powder Foundation
The right powders have the ability to instantly absorb oil, giving your complexion a flawless and airbrushed appearance, sans the cake-y, mask-like finish. Because powders can oxidize when mixed with excess oil, it's important to test colors in natural light and allow them to settle for a few minutes before finding your perfect shade match. So, the next time you're in the makeup aisle or at the counter, make sure to step outside and see how the shade shows up on your skin in the natural light before you check out.
Liquid-to-Powder Foundation
What do you get when you combine the hydrating power of a liquid (yes, even oily skin needs hydration) and the mattifying power of powder? Liquid-to-powder foundation! This groundbreaking formula blends seamlessly to absorb oil for that no-makeup makeup look that's so lightweight, you'll forget you're even wearing it! Pro tip: If you want to add some natural glow to your foundation, mix a little liquid highlighter into it. Then apply and blend as usual. Your face will look radiant, sans the oil.
Three Ways to Fight Oil 
Now that we've got your skin sufficiently covered makeup-wise, we thought it would be a good idea to note a few additional tips on how to keep oil at bay prior to (and after) makeup application. Consider these babies the soldiers in your oil-fighting arsenal.
STEP 1: Equip yourself with a clarifying cleanser. Make sure you're washing your face, morning and night, with an oil-free, clarifying cleanser that will thoroughly remove oil, sebum and other general yuckiness that can perpetuate oily skin issues. Try the CeraVe Acne Foaming Cream Cleanser.  
STEP 2: Use an astringent or toner. Sometimes you have to double your efforts, especially when you're dealing with oily skin. After cleansing and removing your makeup, pour a gentle astringent or mattifying toner onto a round cotton pad and rub over your skin to remove any impurities or oil that didn't get washed away while cleansing. Try the Lancôme Tonique Pure Focus Matifying Purifying Toner.
STEP 3: Use a setting powder. Setting powders are ideal for giving your makeup some extra backup and creating a stronger barrier for your skin. We recommend a formula like Dermablend Setting Powder. This handy powder formula serves as insurance for your foundation, no matter what type you go for. It locks in your makeup and keeps things from slipping and sliding around your face due to oil or creamy makeup formulations. It also promotes increased wearability for up to 16 hours and has smudge- and transfer-resisting properties, so you don't have to worry about your makeup falling prey to beads of oil or fading into oblivion. Keep one in your purse or desk for quick touch-ups throughout the day. 
Now, find the best foundations for oily skin — these will change your makeup-wearing game and keep you shine-free.
L'Oréal Paris Age Perfect Creamy Powder Foundation
This foundation powder blurs dark spots and won't cake or settle into fine lines. It comes in 16 shades, is buildable and has silky, shine-free finish. 
IT Cosmetics Bye Bye Foundation Oil-Free
The classic Bye Bye favorite now comes in an oil-free finish that you'll want to get your hands on if you have a shiny complexion. Not to mention, it's lightweight and has SPF 50+ protection. 
Maybelline New York Fit Me! Matte + Poreless Foundation
Specifically built for oily-skinned babes, the Fit Me! Matte by Maybelline is one of our go-to products for eliminating unwanted shine. It's incredibly lightweight, does an excellent job of blurring pores and is a crowd favorite amongst oily gals everywhere.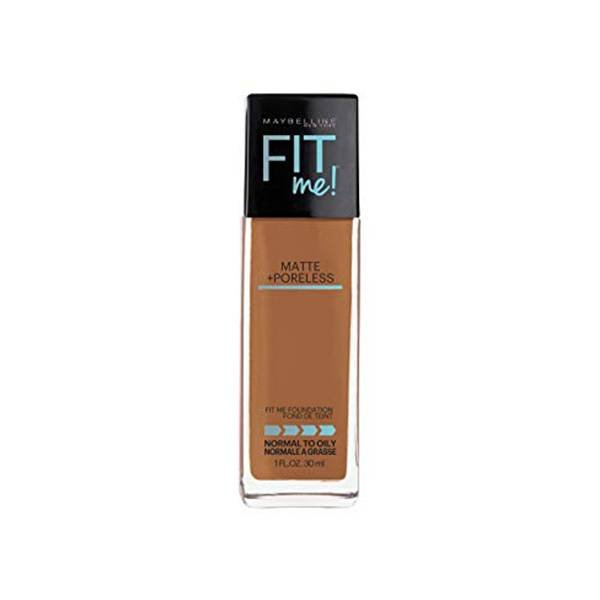 L'Oréal Paris Infallible Pro-Matte Foundation
One of our go-to drugstore foundations is the Pro-Matte Infallible Foundation because it gives you the best oil-control bang for your buck. It has excellent coverage and makes us feel oil-free.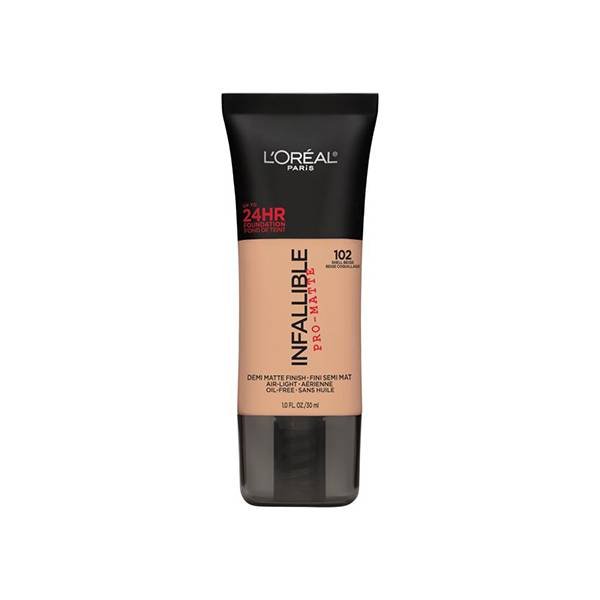 NYX Professional Makeup Can't Stop Won't Stop Foundation
Not only is this foundation, available in 45 shades,  long-wearing — it also does wonders to control shine and minimize the appearance of pores. It's definitely one of our drugstore favorites.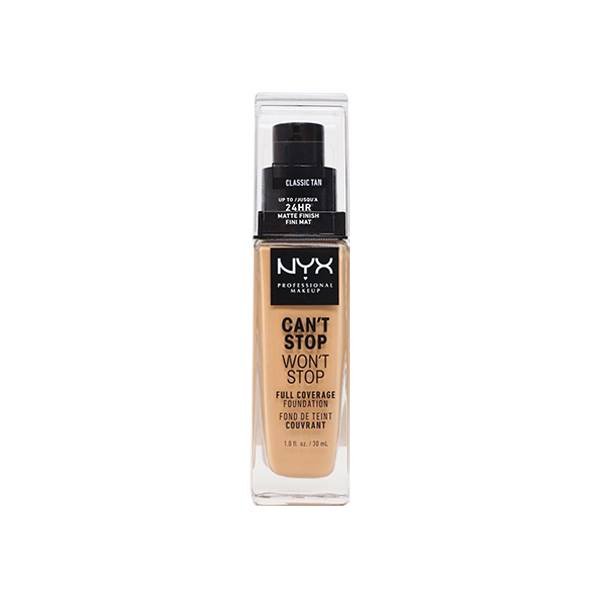 Giorgio Armani Luminous Silk Foundation
Luminous Silk is a cult-favorite thanks to its creamy application and silky feel. It leaves behind a light matte finish that will help blur away imperfections and absorb excess oil.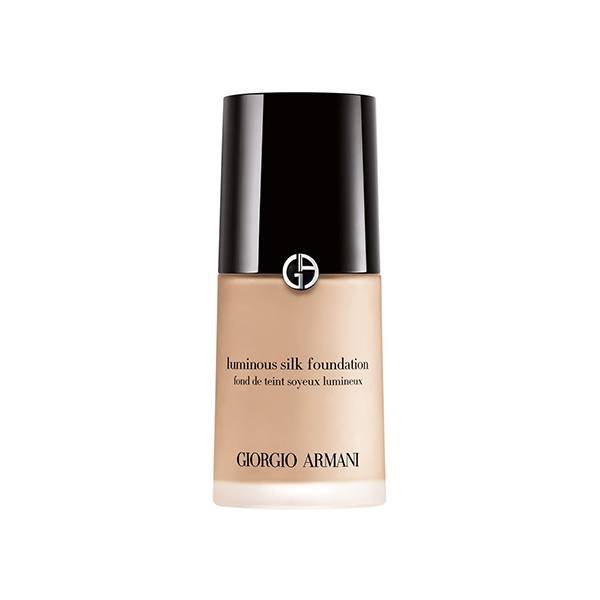 Read More:
7 of the Best Powder Foundations and Why You'll Love Them 
7 Hydrating Lipsticks for a Moisturized Pout 
How to Fix Any Eyebrow Mistake
Read more