SOS! My Makeup Is Pilling — How Can I Fix It?
August 13, 2020
Makeup pilling is no fun
, especially after you just applied a full face of makeup and your foundation starts sliding off in tiny pieces. Pilling occurs when two
makeup or skin-care ingredients
don't mesh well together on your skin, and although there are ways to avoid this (more on that below), we wanted to know if there's any way to salvage your full beat in this scenario. Ahead, we spoke with
NYC-based makeup artist Mary Irwin
to find out how.
Can You Fix Makeup Pilling?
Irwin gets straight to the point: "Unfortunately, aside from taking a damp makeup sponge and trying to blend it in, there's not much you can do besides take it off." If your foundation begins to pill, wet a sponge (the
L'Oréal Paris Infallible Blend Artist Foundation Blender
is our fave) and tap it over the areas where it pilled off. Once you've blended it out, set it with a loose powder like the
Maybelline New York Lasting Fix Banana Setting Powder
and don't touch it. "Don't add anything cream or liquid over it after the fact."
How to Avoid Pilling
Irwin recommends paying attention to the ingredients you're placing on your skin to avoid pilling all together. "Use products that have a similar formula — silicone with silicone, water with water, etc." When applying cream makeup products (which have the most tendency to pill), she recommends starting with thin layers and building them up slowly. "Also avoid layering cream over powder, because this can result in pilling too."
Photo Credit: Chaunte Vaughn; Design: Hannah Packer
Read more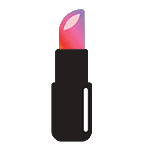 Back to top