4 Products That Will Turn Your Shower Into the Spa of Your Dreams
January 17, 2018
It practically goes without saying that your bathroom is one of the most boring spaces in your home, at least when you compare it to your bedroom that's decked out with all of your makeup on display and maybe (if you're as beauty-obsessed as we are) a wall full of makeup illustrations. And while there's no doubt that we'd love to transform our boring shower situation into the most luxurious spa around (we're talking exfoliation, aromatherapy and hair treatments) it's not the easiest thing to do without a list of must-have beauty essentials. Nevertheless, we've rounded up four products to add to your shower to get you that much closer to rivaling the expensive spa treatment you've been dying to try.
Kiehl's Amino Acid Shampoo and Conditioner
The minimalist packaging and reliable name of Kiehl's is one we all know and love. Two fan favorites to fall in love with: the Amino Acid Shampoo and Conditioner, which are made from cleansing amino-acids, coconut oil to soften your hair and hydrolyzed wheat protein for body, fullness and shine.
These bar soaps are not only super chic, but each one contains a unique ingredient. One in particular that we're loving right now is Lavender Lemon, which is a relaxing scent that's ideal for transforming your shower into your personal paradise.
Herbivore Coco Rose Body Polish
With five star reviews on the Herbivore Botanicals website, this body polish is loved for its exfoliating and hydrating benefits that leave your skin feeling soft AF. After massaging the product into your skin, let it sit for a minute for two before rinsing off.
Soap & Glory Righteous Butter 3-in-1
Soap & Glory products stand out with their pink, retro packaging that makes for a fun addition to any shower. The Righteous Butter 3-in-1 is a cleanser, shaving cream and moisturizer that contains natural oils and butters to nourish your skin.
Read more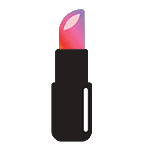 Back to top