A Love Letter to the IT Cosmetics CC+ Cream
May 14, 2021
I would describe my everyday Zoom-friendly makeup application as this: either completely non-existent or full-on glam. I think I may have found a sweet spot with the cult-favorite IT Cosmetics CC+ Cream with SPF 50+, though. This buildable, medium-to-full coverage CC cream masks red spots and brightens my ever-darkening under-eye circles while still allowing the freckles on my nose to peek through. A true workhorse, it contains broad-spectrum SPF 50, collagen and peptides to firm skin and reduce the look of wrinkles, niacin to brighten and hyaluronic acid to hydrate.
The first thing that struck me about the formula is how thick it is — a little goes a long way. I can get away with just a single pump on my entire face, give or take a little extra to add coverage to my forehead and spot-conceal any breakouts. My favorite way to apply the cream is with my fingers — it blends super quickly with just a couple of taps, and the warmth of my fingers melts the product into my dry, dehydrated skin without settling into any fine lines or dry patches. The finish is somehow glowier with my fingers than it is with a damp sponge or a brush — though if you prefer a more matte finish, it's perfectly fine to apply that way, too.
I use the lightest shade, Fair, which is spot-on for my yellow-toned skin. Even without setting with powder (something I rarely do), this CC cream has great staying power. By midday, it doesn't sink into any of the texture on my skin or turn patchy on my nose, a common issue I have with foundations. If you're looking for something with more coverage than a tinted moisturizer, more finger-paint-friendly than a full-coverage foundation and high UV protection, the It Cosmetics CC+ Cream might become your new go-to.
Photo: Chaunte Vaughn, Ariel Wodarcyk
Read more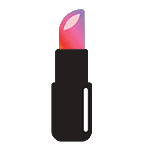 Back to top