A Celebrity Makeup Artist Explains How to Apply Foundation for a Lighter Coverage
June 07, 2022
TIP #2: Apply the Formula to the Back of Your Hand, Then Use a Brush or Sponge
For a lightweight application, Wainner recommends first applying the product to the back of your hand to warm it up, and then use a foundation brush to apply it. Once the product is evenly applied on your face, blend it into the skin with a blender for a seamless, natural finish. The L'Oréal Paris Infallible Blender Artist Makeup Sponge will do just the trick.
Tip #3: Avoid Full Coverage Formulas + Minimal Setting Powder
Wainner's final tip is to avoid full-coverage formulas, even when mixing them with moisturizers or CC creams. She also recommends sticking to minimal powder to set the look to avoid looking cakey or overdone.
Another great option is to choose foundations that are buildable, so you can layer on exactly how much coverage you'd like.
Photo: Chaunte Vaughn, Design: Juliana Campisi
Read more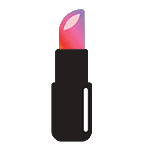 Back to top