5 Candles That Will Make Your Vanity Feel Cozy AF
January 11, 2019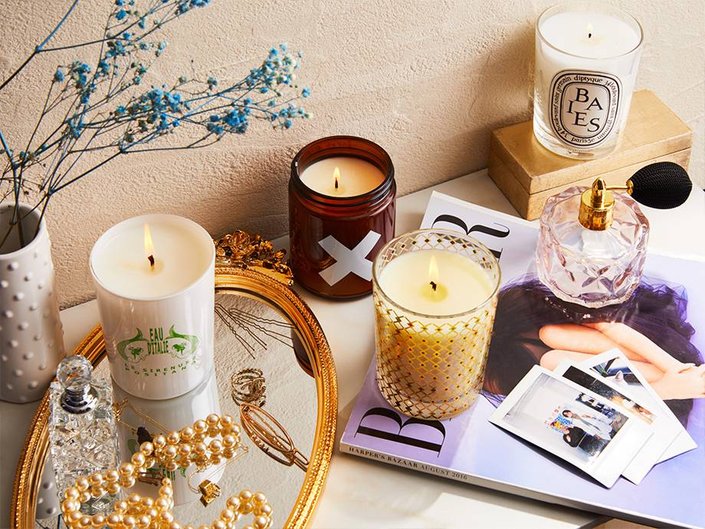 Few things set the mood (and add to the aesthetic) like a yummy smelling candle. It's one of our favorite ways to upgrade our vanities and turn our battle stations into a momentary escape from it all. That's why we've rounded up the prettiest and best-smelling candles ahead, from the classic scent you'll find in every beauty editor's stash to the monochrome candle setting the 'gram alight.
Peep our best candle picks, ahead: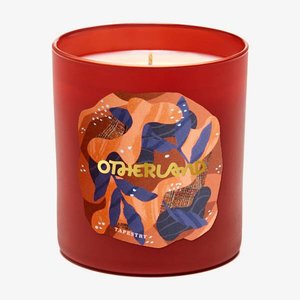 1 / 5
Otherland Tapestry Candle
A mesmerizing blend of Burnt Maple, Smoky Oud and Vetiver, Tapestry gives us vintage-vanity-draped-in-velvet vibes. It speaks to the coziest part of us and is the kind of statement piece that makes any vanity glow just a little brighter. Burn this when you get ready for a night out, but don't blame us if you're suddenly lured back to bed instead.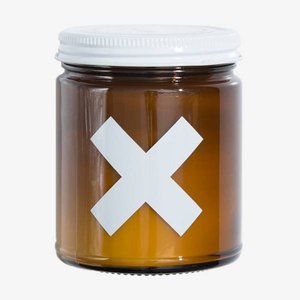 2 / 5
Inspired by warm midwest sunsets and deep autumn hues, this unique blend of ginger, saffron, lemongrass, geranium, cedarwood and cardamom makes for an intoxicating candle you'll want to burn all day long (even though you shouldn't — recommended burn time is around four hours). Start with a single wick if you're just getting acquainted with the scent, though you'll likely want the double wick the moment it runs out.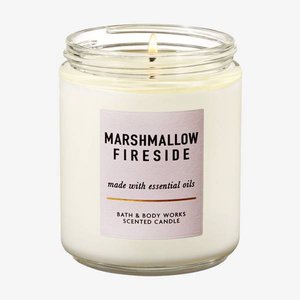 3 / 5
Bath and Body Works Marshmallow Fireside
It's likely you have a Bath and Body Works candle or two — and if you don't, now's the time to start building your stash. They're affordable, come in a dizzying amount of scents and you can likely find the matching bathroom plugin too. We love Marshmallow Fireside for our vanity, a soy candle with notes of toasted marshmallow, vanilla and crystallized amber. It's the warm and toasty candle that pairs well with applying a smoky eye and has a 45-hour burn time so you can light it again and again.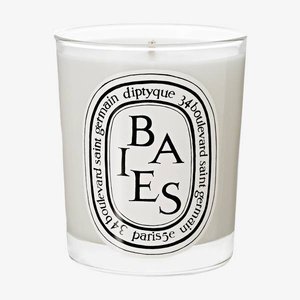 4 / 5
We can't talk about candles and vanities without mentioning Diptyque Baies — the beloved candle that can be turned into a makeup holder once the wax is all burned out (a tutorial on that later). The iconic candle can be spotted on any YouTuber vanity and for good reason: Its fresh and fruity scent automatically warms up any room you burn it in. While pricy, this is a splurge that's totally worth it and (let's be honest) a worthy investment for a fire looking feed.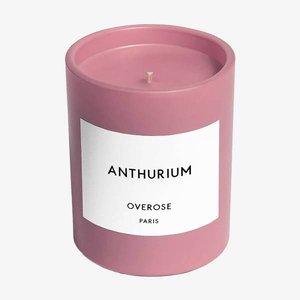 5 / 5
You've likely seen this monochrome candle somewhere on the interwebs, whether it was the matte pink version, the holographic variety or the newly released lavender hue. The luxe candles are an aesthetic and smell good too. Anthurium has notes of blackcurrant berries and rose petals so you can turn your vanity into a sensory dream.
Read more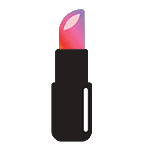 Back to top