The 7 Best Drugstore Highlighters for Serious Glow
January 06, 2020
The past few years have seen the meteoric rise of the contouring craze, and it seems everywhere you turn there's a new technique or product aimed at making you appear more chiseled than a Michelangelo sculpture. Luckily, thanks to the ever-changing Instagram beauty world, we're actually moving more into a "dewy dumpling" and glass skin complexion phase, where highlighters are the thing. Here, we rounded up our top picks to help you master the look, and you can find all of these affordable highlighters at your local drugstore. Plus, find out how to use them to get your skin glassy and reflective — stat.
First thing's first, there are a lot of ways to highlight and a lot of products to highlight with.There are powders, creams and sticks, all in an array of shades ranging from pinks and holographics to icy silvers and metallic golds. So, how do you pick the best one for your skin type and tone? Here, we gathered three pro tips to help you nail the right formula and shade before adding one to your drugstore cart.
Your Skin Type Is Important
If your complexion is oily, you probably want to avoid cream and liquid formulas. They can make skin look sweaty and greasy. Instead, get your radiance from a powder, which also helps absorb excess oil as it gives skin luminosity. On the other hand, if your skin is on the dry side, skip the powder shimmer. Instead, opt for a cream or liquid product, which gives dry skin a fresh, hydrated look. Stick formulas tend to have a creamy finish, so they will also work well for those with normal to dry skin.
Your Skin Tone Also Matters
You've probably noticed that highlighters come in a lot of different tones: pale champagne pinks, rich golds and coppers. So, how do you choose? If you're fair, choose an illuminator in a cool, icy tone such as silver or pale pink. If you go too dark or golden, the product will look like bronzer on your skin, not highlighter. If your skin is medium, try peach or rose gold. And if you have deeper skin, choose a highlighter that's deep gold, copper or bronze for major illumination.
And Don't Forget About Your Foundation Texture, Too
Do you wear powder foundation? Then you should stick to a powder highlighter. On the other hand, if you wear liquid or cream foundation, go with a creamy illuminator, too. Because you'll be layering your highlighter on top of your base, you want the two to be compatible. If they aren't, the two formulas will be tough to blend.
Now, without further ado — let's get into our must-have affordable highlighters from the drugstore.
Affordable Powder Highlighters
NYX Professional Makeup High Glass Highlighter
Glass highlight is all the rage, which is why the masterminds at NYX came up with this sparkling powder. The finish of this formula is so fine that it actually gives off a reflective look when applied onto the face, making it a perfect option for those searching for a "dewy dumpling-esque" glow.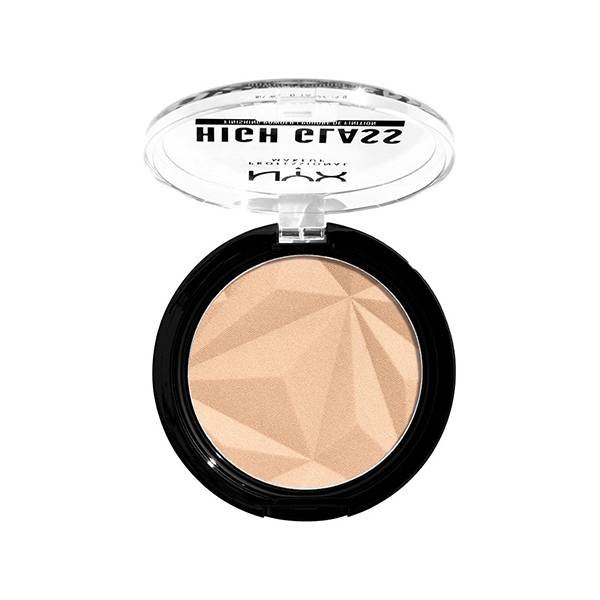 Maybelline New Your Master Chrome Metallic Highlighter
Probably the most universal of all drugstore illuminators, Master Chrome is a staple that every guru should have in their collection. We love this product because it's highly pigmented and illuminates every skin tone well, including medium and deep complexions.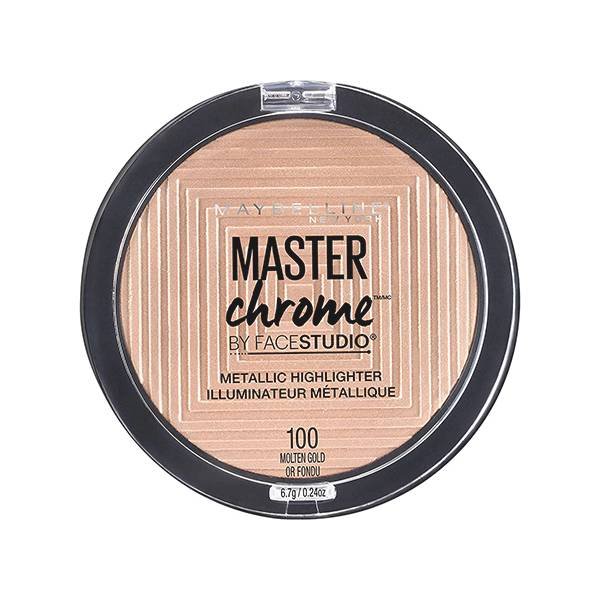 Affordable Stick Highlighters
Maybelline New York Master Strobing Stick
If a blended, thick cream formula is more your style, a stick might become your new fave. Master Strobe is a secret weapon we always carry in our purse for this reason. Plus, it's super user-friendly and easy to pull out for touch-ups in a flash.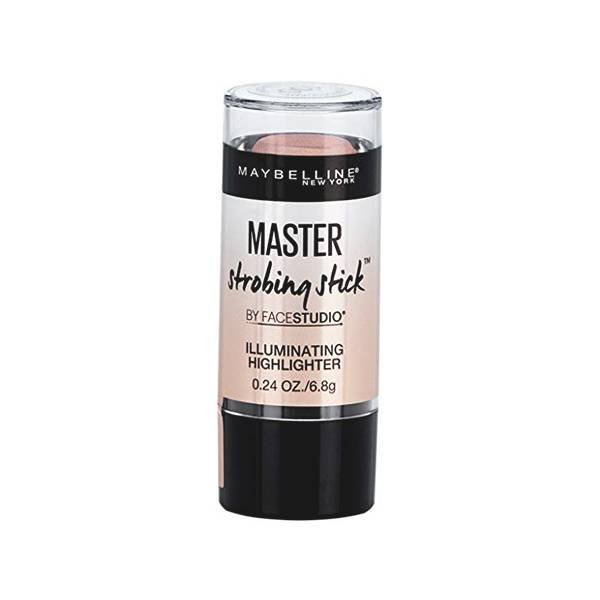 Flower Beauty Glisten Up Highlighting Chubby
Dewy highlight is only a swipe away with this Highlighting Chubby Stick from Flower Beauty. It gives off the softest glowy touch that can be applied on your cheekbones, brow bone, nose and Cupid's bow.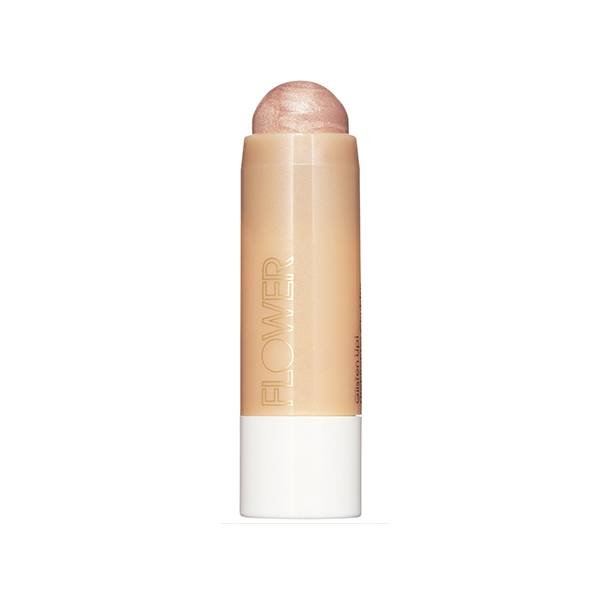 Affordable Liquid and Jelly Highlighters
Maybelline New York Master Chrome Jelly Highlight in Metallic Rose
For a fun highlight application, look no further than Master Chrome Jelly. This highly pigmented formula has a liquid-gel finish that will seamlessly slide onto the skin and stay put for hours. Not to mention, it gives you the pearlescent glow of your dreams.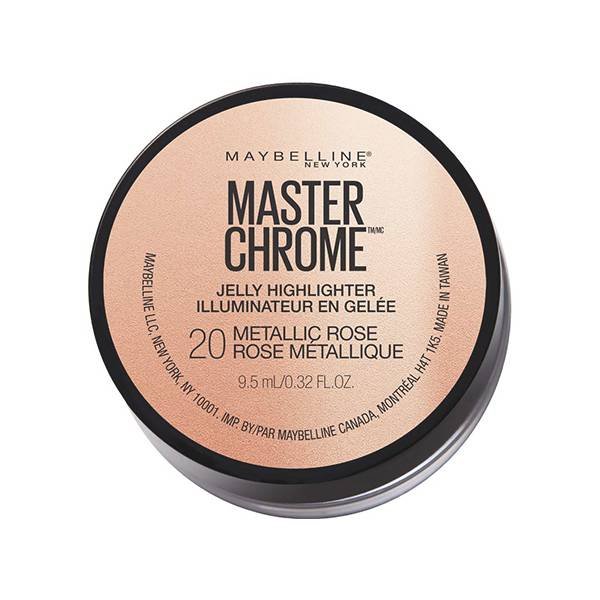 L'Oréal Paris True Match Lumi Liquid Glow Illuminator
Liquid highlighters can be your best friend when it comes to a daily strobing routine. For any makeup rookie, True Match Lumi is easily blendable and will give you major glow with just a few drops on top of any foundation of your choice.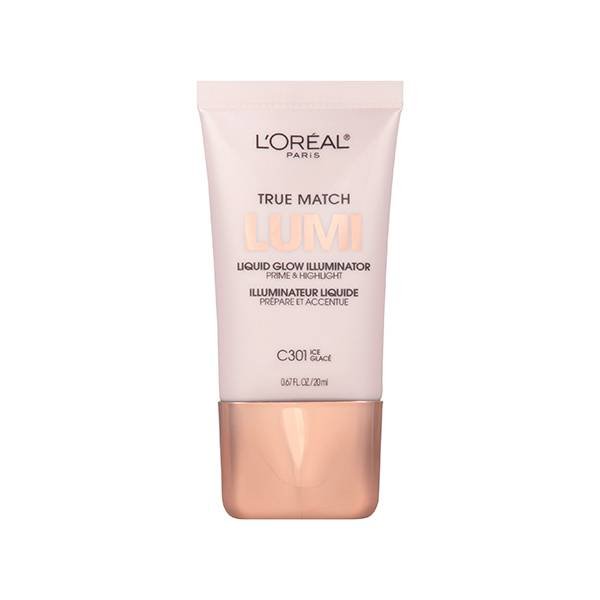 NYX Professional Makeup Love Lust Disco Shimmer Down Body Oil
If you want to add sparkle and glow to more than just the high points of your face, opt for this Shimmer Down Body Oil by NYX. It has an extremely buildable finish that allows you to either add subtle shine or a ton of glow without making you feel greasy.
Read More:
7 of the Best Powder Foundations and Why You'll Love Them
7 Hydrating Lipsticks for a Moisturized Pout
How to Fix Any Eyebrow Mistake
Read more