How to Pull Off Holographic Highlighter, According to Our Favorite Influencers
April 08, 2020
Holographic makeup — especially highlighter — will forever be one of our favorite beauty trends. Iridescent pinks, blues, purples and more have graced the cheekbones and cupid's bows of many of our favorite Instagram gurus,but how exactly does one pull off the look IRL? To find out, we chatted with a few of our favorite influencers. Ahead, Ashley Hall, Julia Salvia, Madison Murrell and Lonyea Rutherford, share tips on how to wear a holographic highlighter without going overboard.
Tip #1: Pick a Stick Highlighter
"I think the best way to pull off a holographic highlight without it being too much is to use a cream or stick highlighter," says Hall. "I find that using a stick and patting it onto my skin really gives me a flawless finish and subtle glow, rather than a powder, which may be too heavy depending on how you apply it." Our favorite stick to master the look? The L'Oréal Paris Galaxy Lumiere Stick hands down. It gives you that out of this world (pun intended) finish without being over the top.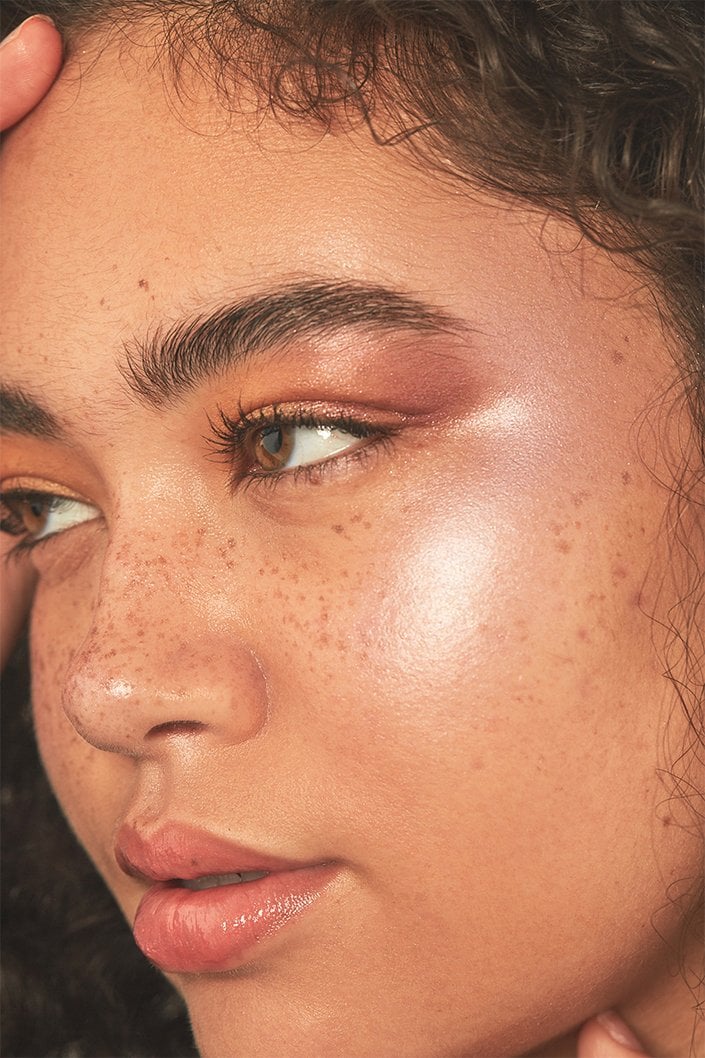 Tip #2: Try Going Monochromatic with Your Holographic Accents
Salvia also agrees that a lightweight finish is the way to go. She suggests bringing the look together by applying some highlighter on your eyes or lips too. This monochromatic look will prevent it from looking too jarring on the face. The Maybelline New York FaceStudio Master Chrome Holographic Highlighter is our absolute go-to for this. It provides the perfect amount of purple iridescence to the inner corner of your eyes or the center of your lips.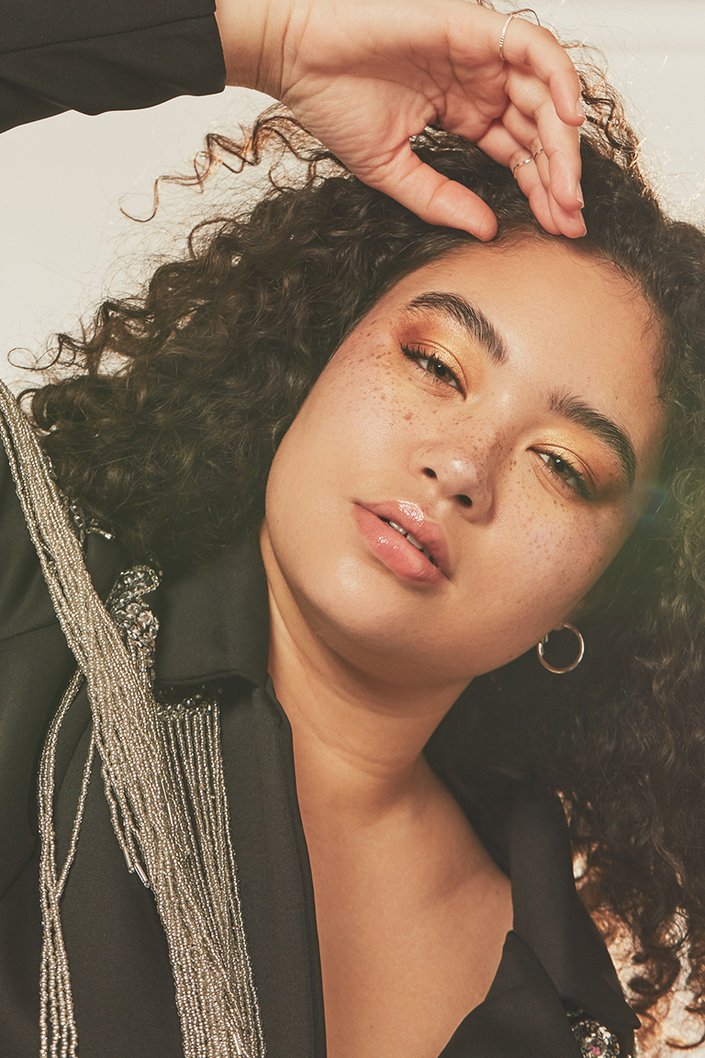 Tip #3: Highlight the High Points of Your Face Only
If you just want a pop of holographic highlighter, limit application to your cheekbones like Murrell does. "Sometimes applying a holographic highlighter down the nose and on the cupid's bow of the lip can be too much, so keeping it on the high points of the cheekbones is the perfect placement." A highlighter we love for the high points of the face is the NYX Professional Cosmetics Duo Chromatic Illuminating Powder in Twilight Tint. It can truly transform any makeup look in just one swipe.
Tip #4: Blend With Blush
If you're easing your way into the holographic highlighter trend and want to go for a subtle look, use this tip from Maiden: "If it's a multi-colored highlighter, I'd just sweep the tiniest bit onto my cheeks over my blush and melt the two together so it doesn't get too crazy!" Baby steps, you guys!
Photographer: Chaunte Vaughn, Art Director: Melissa San Vicente-Landestoy, Makeup Artist: Jonet Williamson, Makeup Assistant: Crisdanil and Nikol Elaine, Hair Stylist: Jasmine Burnside, Visual Designer: Hannah Packer, Supervising Producer: Jessica Thiel, Line Producer: Kaela Francesca, Digital Tech: MJ Kroeger, Model: Cierra
Read more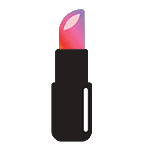 Back to top