How I Get Super Glossy Lips That Don't Feel Sticky and Gross
July 08, 2019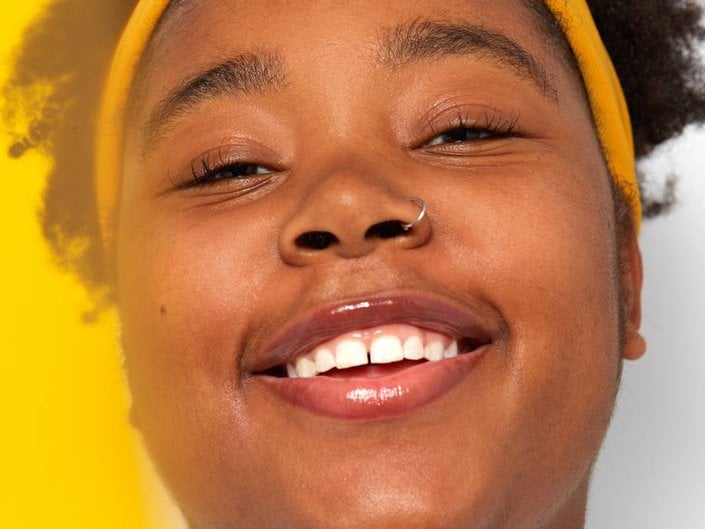 Hi, my name is Tembe, and I'm hopelessly obsessed with lip gloss. My love affair began with ultra-glossy glosses that cost a few dollars at the beauty supply store and gunked up after a few hours of wear. I couldn't eat thanks to product practically dripping off my mouth, but my lip gloss was popping, so naturally, I was more than happy with my middle-school self. Since then, I've matured, and being able to function while wearing lip gloss has become a requirement. But as a Virgo with exacting tastes, I'm not exactly open to compromise — so I've devised a method that allows me to have moisture and comfort without sacrificing shine.
To achieve this, I layer my lip glosses, carefully swiping on gloss after gloss to build up to mirror-like shine. The key to my method is thin layers — the thickest layer being the first — and using less product as I add layers. The first layer must always be a glossy lip balm, which offers lots of moisture and a little bit of shine. I love these on their own for everyday wear, but they don't do much for my high-shine aspirations. My glossy balm of choice is Kopari Lip Glossy, which offers hydration with a little sheen. This particular formula is infused with nourishing ingredients like plant-derived squalane, shea butter and coconut oil to nourish the lips for hours on end. I apply one liberal coat to my lips before moving onto the next layer.
Next, I reach for my comfortable, glossy gloss, which can stand on its own, but still maintains that comfortable feel when used with other products. My lip gloss of choice for this layer is Lime Crime Wet Cherry Gloss, which is my holy grail, does-it-all pick. I often wear it on its own because it checks all of my lip-gloss boxes, but when I need shine you can see from across the room, this isn't my final step. This one also smells amazing (are you sensing a theme?) and feels lightweight. I apply one thin coat of this to my lips, making sure not to cake it on.
Finally, I apply a little Essence Shine Shine Shine Lip Gloss on top, which gives my lips that final, high-shine touch. I only apply this on the top and bottom in short, little strokes — too much will lead to gunking and stickiness. This formula is comfortable on its own as well, but feels best when layered on top of these two.
The final result never fails to earn me questions and compliments on the 'gram and IRL (and I can eat while wearing it).
Read More:
5 Lip Balms That Double as Gloss
7 Lip Gloss Tips Everyone Should Know
This Lip Gloss Might Just Be the Perfect Nude for Women of Color
Read more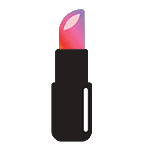 Back to top