Mediterranean-Inspired Lipsticks to Get You in a Summery State of Mind
April 27, 2022
If you ask us, summer makeup is all about a glow, whether that's bronzy, highlighted skin, a wash of shimmer on the lids, or, in the case of the new Giorgio Armani Beauty Lip Maestro Mediterranea, a sprinkle of mesmerizing metallic pigments suspended in a creamy liquid lipstick formula. Each shade is inspired by the beauty of the Mediterranean seascape, from the warm orange sky at sunset to the sunlit rocks along the shore. Below, find our editors' reviews of the sun-kissed shades.
Giorgio Armani Beauty Lip Maestro Mediterranea in 110 Bronzed
Alanna, Assistant Managing Editor
I love a good nude lip for the summer time, but this one offers a little extra pizazz you don't often see with neutral-hued liquid lipsticks. It has subtle pink light-reflecting pigments that give it a gorgeous, shimmery touch. Your lips simply light up with a sparkling warm pink effect in the right light, which adds a nice touch of dimension and fun to any makeup look. While I think this one would look stunning on any complexion, I really dig how it enhances my natural lip color and my olive skin tone. This one gets a sparkling 10/10 from me because it's anything but typical.
Giorgio Armani Beauty Lip Maestro Mediterranea in 531 Cruise
Mary, Associate Editor
I usually stay away from liquid lipsticks because they tend to dry out my lips, but this is one I constantly find myself grabbing. The velvety formula feels like a cushion on my lips, even as the hours pass by. I can already tell that Cruise, a warm-deep nude, will be my go-to summer lip color because it instantly warms up my cool complexion and makes me look more alive.
Giorgio Armani Beauty Lip Maestro Mediterranea in 112 Seashore
Crystal, Junior Designer
As someone with a darker skin tone, I can never find a nude color that adds a nice pop of color without being too light, but this shade hit the nail on the head! For a neutral shade, it really makes my lips stand out. I didn't know how to feel about the cream formula at first, since I normally wear lip gloss or matte liquid lipstick, but I like it a lot. It feels really good on my lips without drying them out. Paired with a nice dark lip liner, this might be my new summer staple.
Giorgio Armani Beauty Lip Maestro Mediterranea in 109 Tan
Alyssa, Assistant Editor
I love wearing dewy skin tints or luminous foundations during the summer months, and I find that pairing glowing skin with a matte lip makes for a beautiful contrast. This lip formula has a velvety, mousse-like texture that appears as a semi-matte finish on the lips. Despite the soft matte finish, it doesn't feel drying or heavy on the lips as I tend to find most matte formulas do. I also love how the fine shimmery flecks in the formula beautifully catch the light without looking metallic or overdone.
Giorgio Armani Beauty Lip Maestro Mediterranea in 531 Cruise
Caitlyn, Associate Editor
I'm partial to neutrals, so before I even sampled the shade Cruise, a gorgeous red-meets-terracotta brown color, I knew I'd be a fan. When I swiped the whipped, airy formula across my lips, my initial inkling was proven right. What makes this lipstick extra special, aside from the easy-to-wear formula, are the little flecks of metallic pigment that dance in the light. I, for one, can't wait to whip this lipstick out during golden hour to really watch it shimmer.
Giorgio Armani Beauty Lip Maestro Mediterranea in 215 Sun
Kat, Social Media Editor
I love a good cream lipstick, so I was excited to test this one out. Not only is this formula extremely comfortable, but I have to say it might be my new go-to shade this summer. Sun is the perfect warm-toned copper shade with a subtle pearl finish. As someone who's not the biggest fan of glitter in lipsticks, the pearl adds the perfect amount of shine to my lips without going overboard. I definitely see this becoming a staple in my summer makeup routine.
Giorgio Armani Beauty Lip Maestro Mediterranea in 216 Mediterranea
Ariel, Editor
I'm not typically a fan of liquid lipsticks, but I can't get over how soft and creamy this formula is. It feels lightweight, non-drying and comfortable, which are my three main priorities when it comes to a good lipstick. The brick-red color is infused with a unique golden shimmer that catches the light beautifully and also gives the illusion of slightly fuller lips. I can't wait to wear this liquid lipstick on steamy summer nights to come.
Photos: Ariel Wodarcyk, Alyssa Kaplan, Alanna Martine Kilkeary, Caitlyn Martyn, Crystal Miller, Katlyn Pierre, Mary Honkus. Design: Juliana Campisi
Read more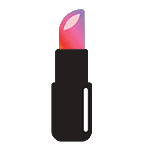 Back to top