We Tried the Armani Matte Nature Lipsticks on for Fall and OMG
September 26, 2019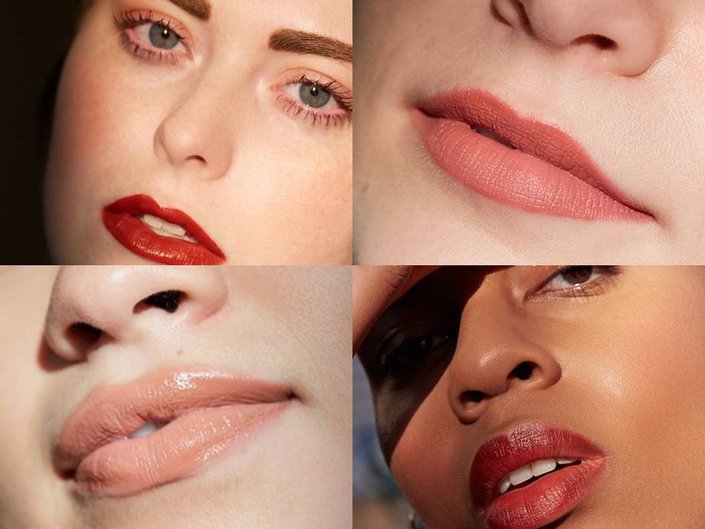 As we celebrate the fall season in beauty — in other words, swap all of our pink, peach and light nude lipstick options for darker hues — Armani just so happened to launch ten new Lip Maestro Matte Nature Liquid Lipstick shades giving us the perfect excuse to try them out. The universal lip colors were created to flatter varying skin tones and are all inspired by natural earthy colors, like sandy beiges and deep raspberry. With the same award-winning liquid lipstick formula that we love from Armani, Matte Nature provides eight-hour comfort wear and intense color.
Ahead, four beauty lovers selected their perfect hue and the results are so good.
Jessica
Shade: Desert
Desert is a deep pink nude shade that is strikingly similar to my natural lip color — as in, I'm already in love with it. I barely needed more than a swipe or two of product to see its intense, full color. It goes on with a slight shine to it but dries matte after you finish application. I couldn't believe how soft and velvety the creamy texture felt on my lips. It's not the least bit drying or tight-feeling. After wearing it for a few hours the pigment was still there, just as rich as before. I'm not sure I'll be needing any other lipstick this fall, I've found my perfect match!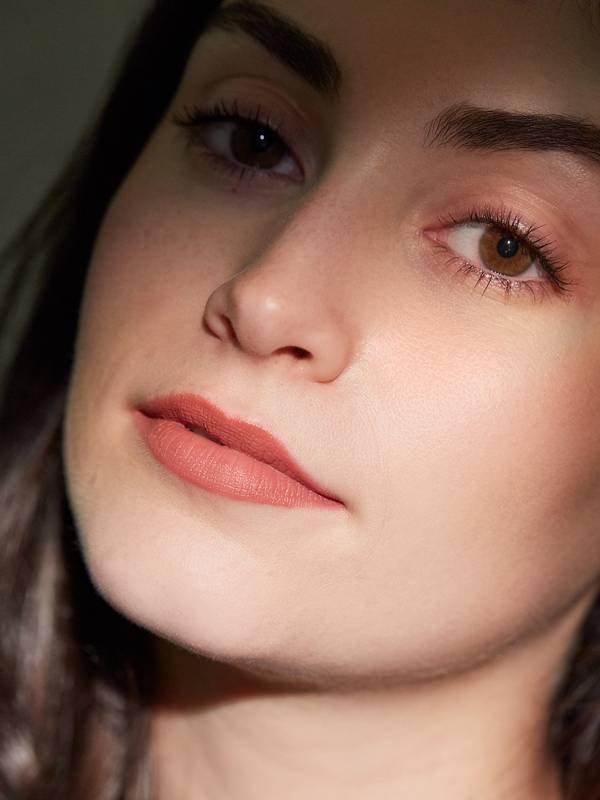 Alanna
Shade: Sand
I naturally gravitate towards warmy-nude lipstick shades, which is why Sand felt like a pretty easy choice. While applying, the first thing I noticed about this lipstick was how amazing the color payoff was — it covered the whole surface area of my lips with just a few swipes. Once applied, I also liked how comfortable and lightweight the mousse felt on my lips, and once it dried down, it didn't give me that icky, dried matte lipstick feeling. This is pretty-spot on for fall and I can't wait to keep wearing it.
Genesis
Shade: Granite
To say I am in love with this lipstick is a serious understatement. I wore the color Granite, which turned out to be the perfect nude shade for my medium tan skin tone. Granite is a warm-toned lipstick that leans pink and has brown undertones. In just one swipe, I was obsessed with the rich pigmentation and soft feel. It is a luxuriously creamy formula that glides over your lips and feels like a soft velvet pillow. When I first applied the lipstick, it appeared shiny like a lipgloss, but it quickly dried down into a non-sticky and non-drying matte finish — my absolute fave. While it is a beautiful shade for fall, I foresee this new gem becoming my go-to nude lipstick all year round.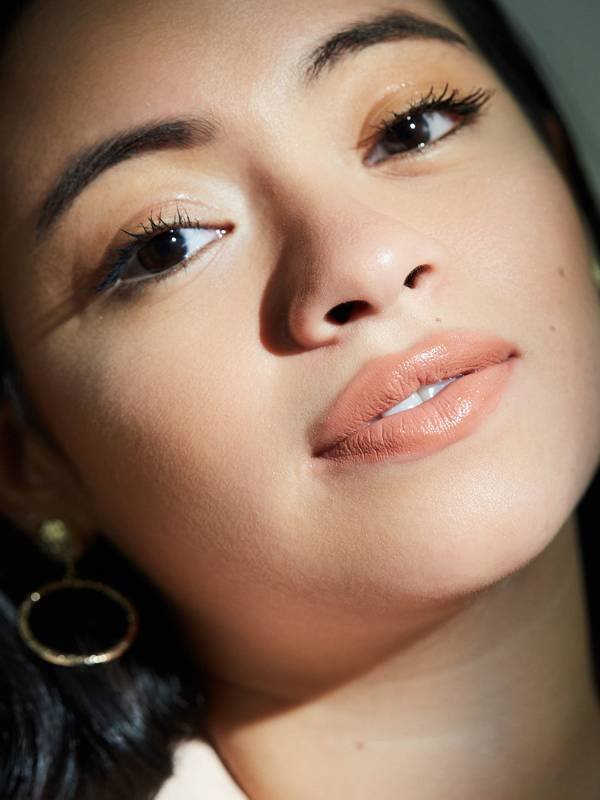 Jillian
Shade: Acajou
The first thing I said when I swatched my chosen lipstick was, "Woah, pigment!" I love a bold lip, and the brick red color Acajou was right up my alley and checks all the boxes for the intense fall lip I'm looking for. The velvet matte finish is slightly different from the usual ultra matte lipsticks I go for, but the subtle shine brought out the color *so* well. It can get tricky finding a dark red that goes well with my fair complexion and neutral undertones (I usually run the risk of looking a little too vampy), but this shade balances brightness with drama. It's the perfect color.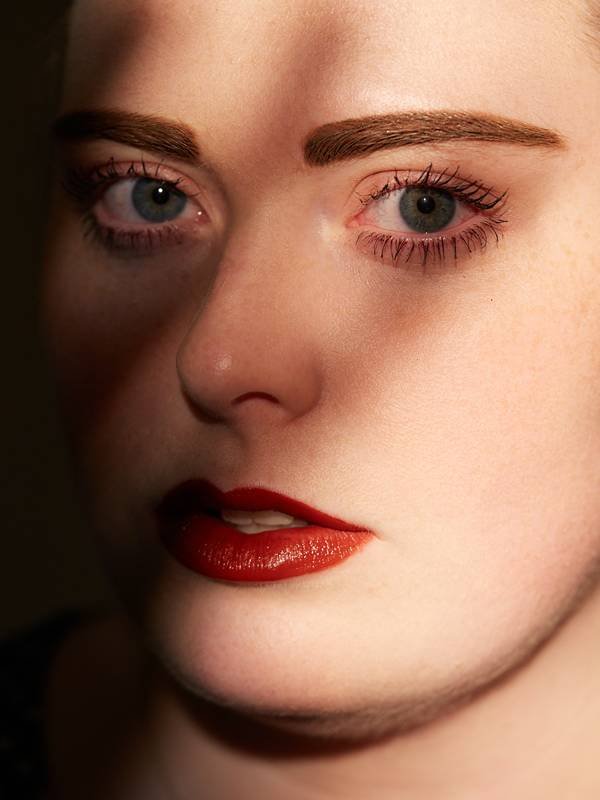 Nailah
Shade: Cedar
I typically go for a bold red lip and have a number of reds that have become my go-tos over the years. However, I forget about warmer hues, like Cedar. I loved how the shade looked against my skin tone and feel like it complemented it nicely. As I start wearing more fall colors and makeup looks, I definitely think it's a good transitional shade for the season.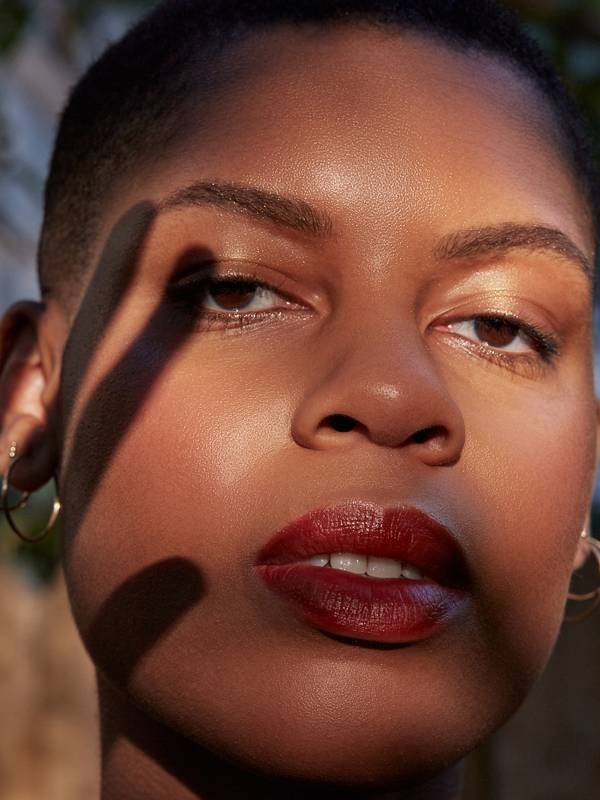 Read More:
5 Fall Fragrances to Add to Your Collection
7 Trendy Hairstyles to Try This Fall (Now That It's Not Hot AF Outside)
6 Fall Makeup Tutorials That'll Make You Feel All Kinds of Autumnal
Read more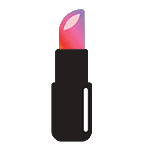 Back to top