6 Best Drugstore Lip Stains That Cost Less Than Lunch
September 06, 2017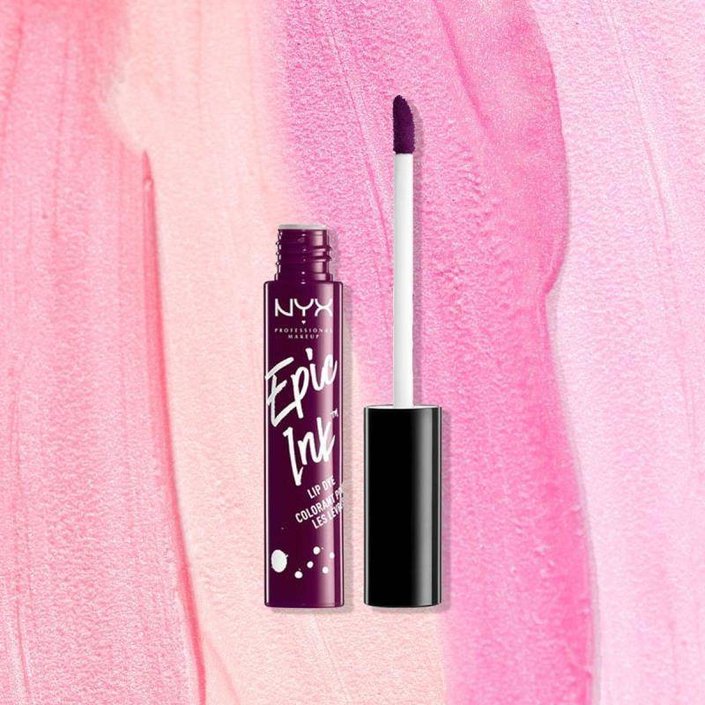 If you're determined to keep your lip color locked down for the entire day – through all your meal and snack breaks and coffee sips (or wine – we don't discriminate) – lip stain is the answer to your life problems. Lip stain is the ultimate long-lasting, waterproof, smudge-proof, life-proof lip color – and there are so many great drugstore lip stain options.
No matter the consistency of your lip stain, you're going to want to prep your lips with an exfoliant to make sure they're smooth prior to application. And after applying, blot your lips with a tissue or paper towel to remove any excess stain and make the look more natural. Finally, top your lip stain with a hydrating gloss or lip balm to keep your lips from feeling dry.
The good news is that you don't need to spend nearly your entire paycheck to find a high-quality lip stain. In fact, the best drugstore lip stains rival the expensive stuff. To prove it to you, we rounded up our favorites – ranging from NYX Lip Dye to a cool lip duo from Pixi Beauty. Click through to see them all, below.
NYX Epic Ink Lip Dye
As you've probably experienced, NYX never fails when it comes to having the best lip products. This lip dye in particular comes in 12 different bold colors and dries to a matte finish.
e.l.f. Cosmetics Essential Lip Stain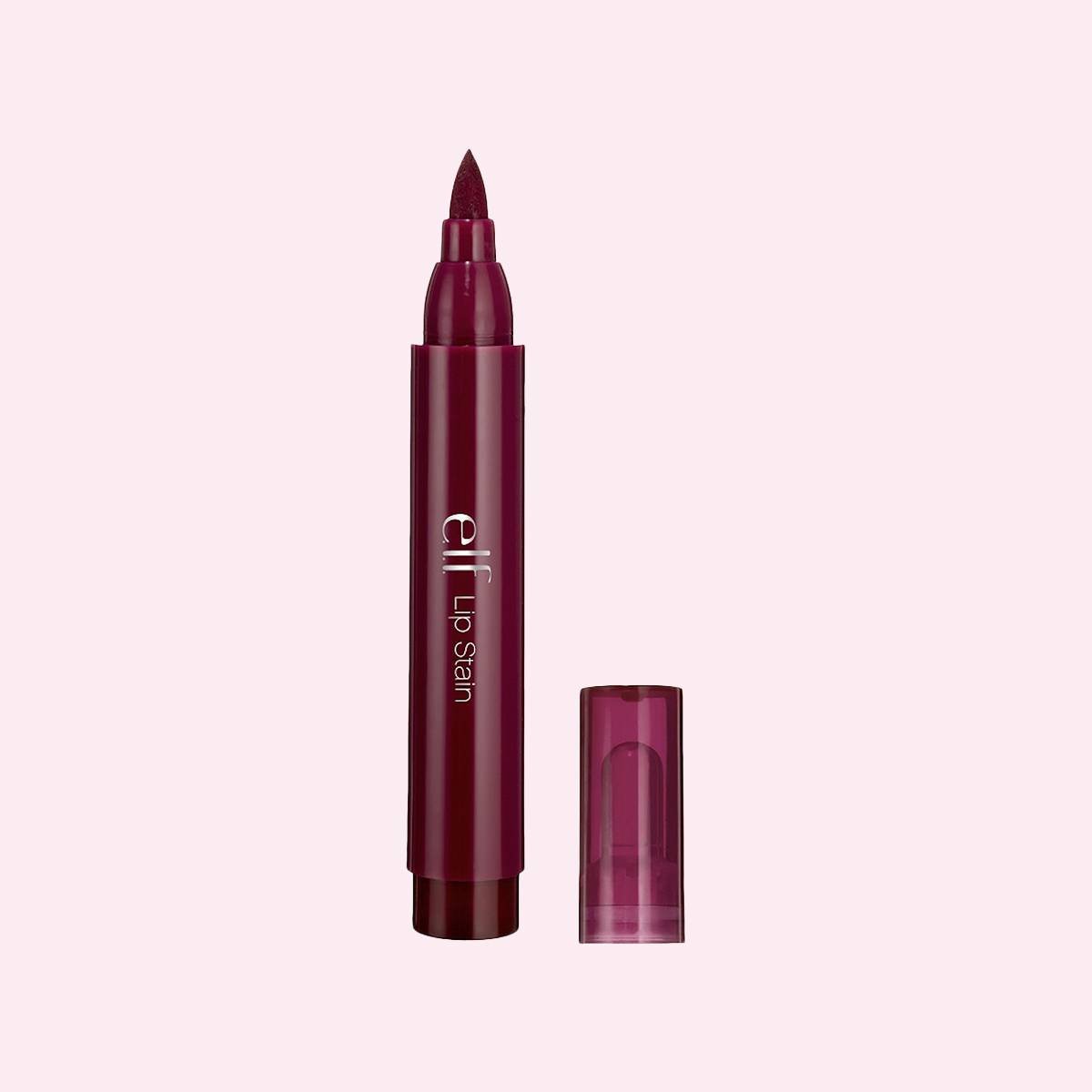 For less than a cup of coffee, you can get your hands on one (if not two) of these three awesome lip stains in Berry Blush, Nude Nectar and Crimson Crush.
Pixi Beauty Gel Tint & Silk Gloss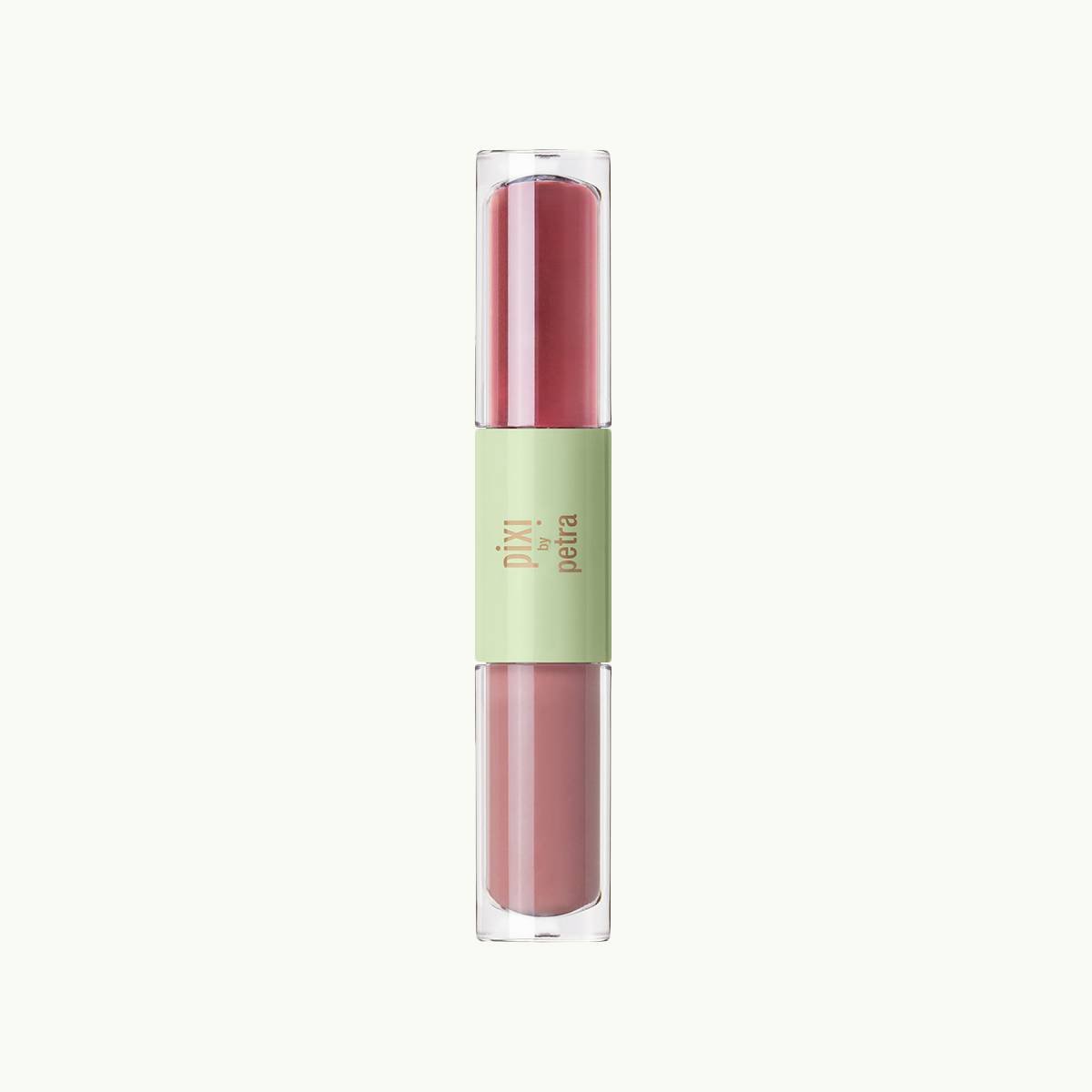 What makes this product unique is that it's half gel tint, half lip gloss. To use, apply a layer of tint, and then layer on the gloss for added dimension. The three gel tints come in berry, pink and coral with a complementing gloss.
Catrice Cosmetics Aqua Ink-in-Gloss Lip Stain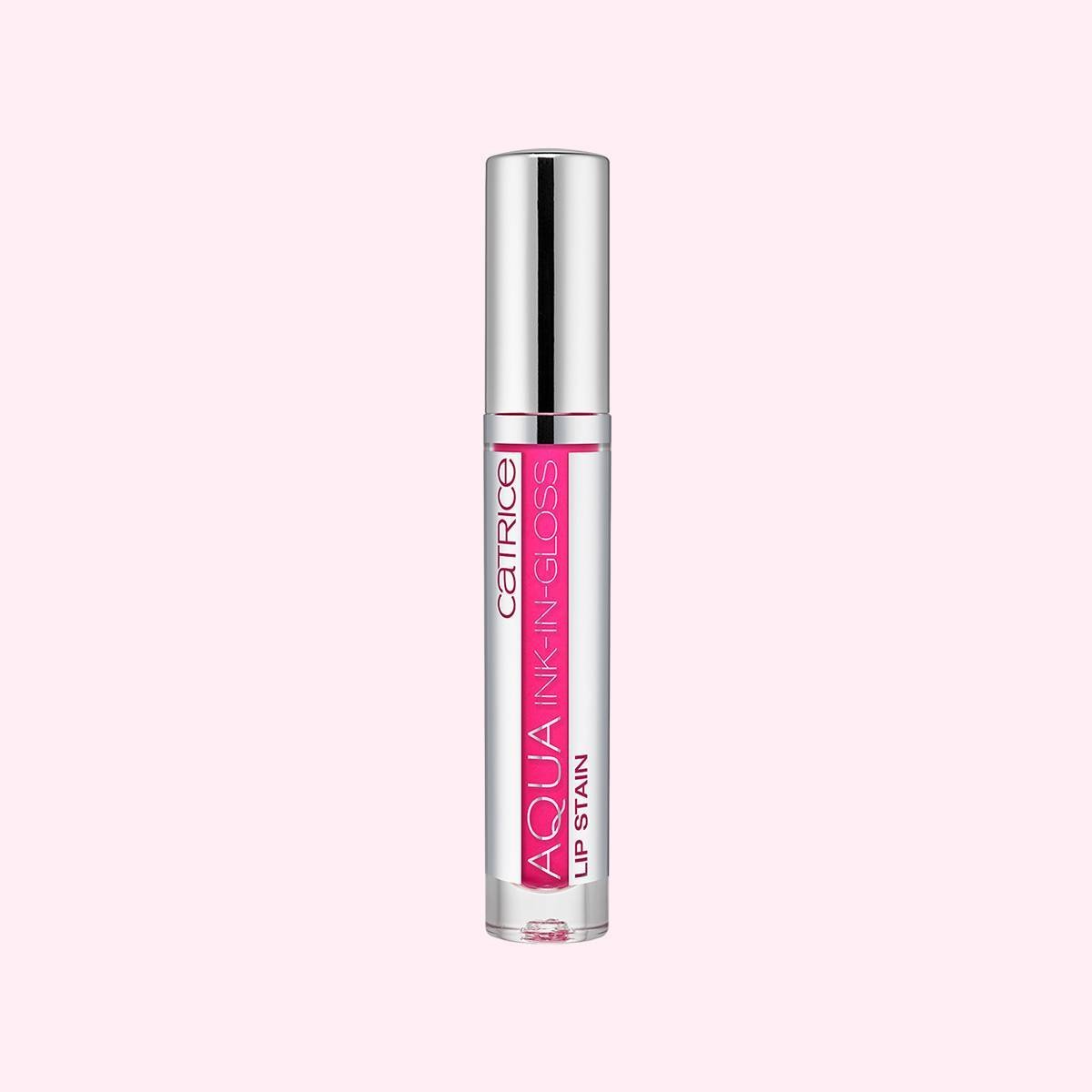 Rated five stars basically everywhere, this vegan lip stain by Catrice Cosmetics has a water-based texture that tints your lips with semi-permanent color pigments. The four color options include bright pink in Pink Waterfall, crimson red in Jump Into the Red River, burgundy in Burgundy Sunset Waves and pink mauve in Let's Mauve To the Beach.
NYX Lip Lustre Glossy Lip Tint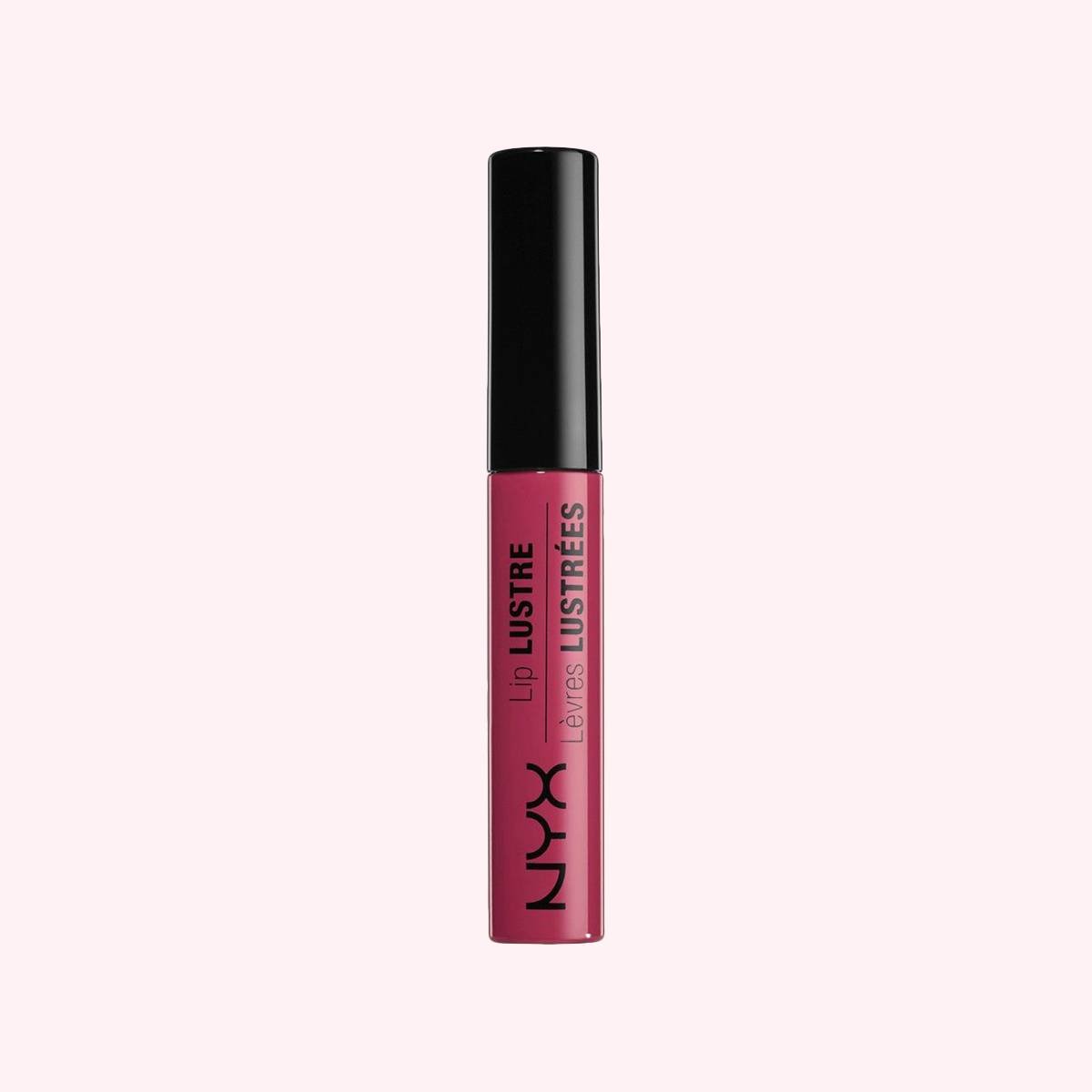 This product goes on like a lightweight gloss and stays on like a lip tint. In appropriate NYX fashion, the glossy lip tint comes in twelve super pigmented shades and thankfully isn't sticky like its glossiness makes it seem.
L'Oréal Paris Infallible Paints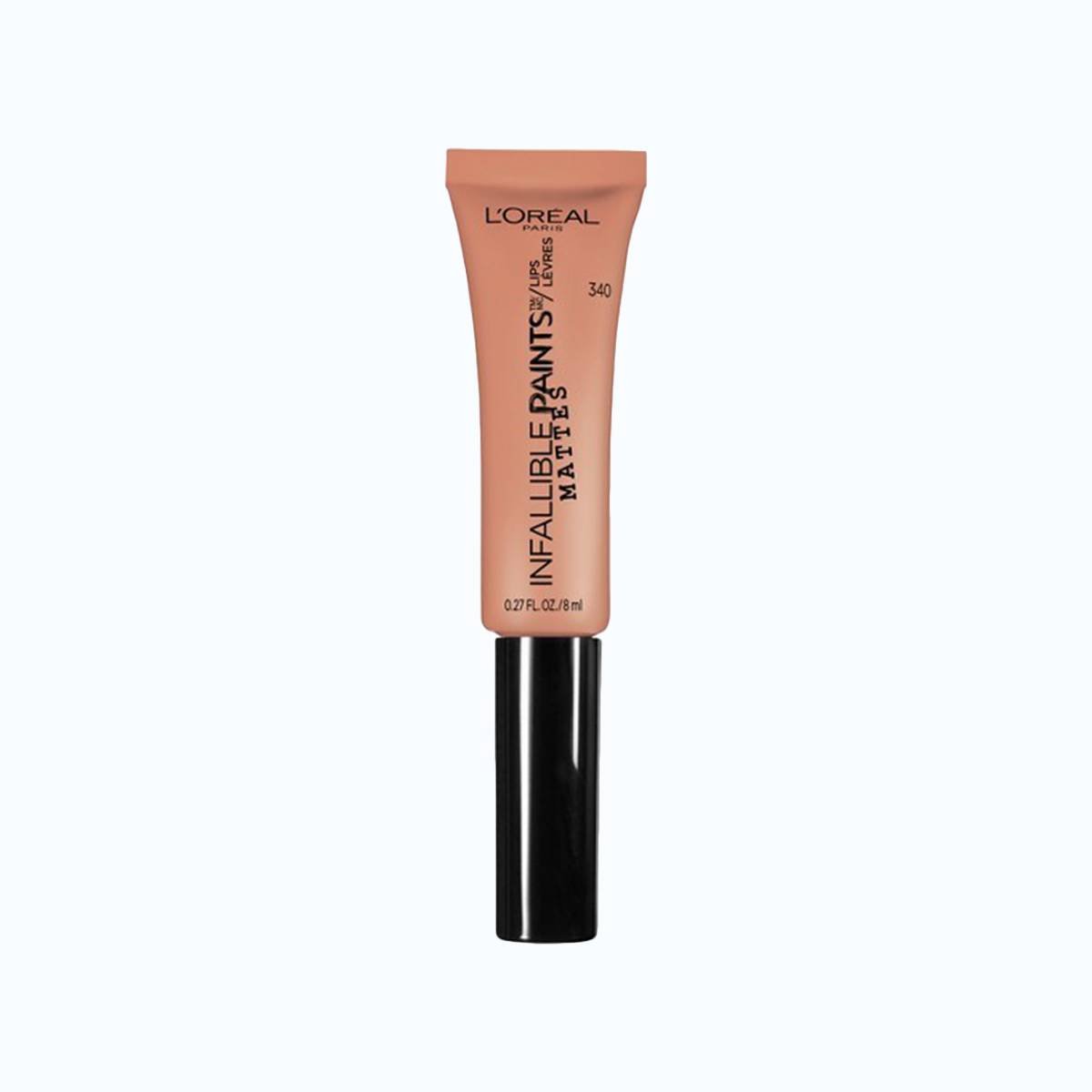 These lip paints are particularly legendary because of their unexpected color variety – like the bright Domineering Teal or the daring Lilac Lust. This isn't a stain in the traditional sense, but by the end of a long day, your lips will still have the color of your favorite shade.
Read more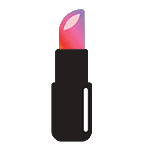 Back to top