We Love This Chocolate Lip Collection so Much We're Giving it Away
June 11, 2018
This isn't the first time we've gushed about L'Oréal Paris Infallible Pro Mattes Les Chocolats Matte Liquid Lipstick. And we're tempted to stock up on enough of these chocolate lippies to last us for life. Yes, you can thank us for our unyielding faithfulness to the beauty community for sharing.
If you haven't gotten the lowdown on these upgraded matte lippies yet, here's the deal: They currently come in six neutral hues with the best shade names we've heard in our careers thus far: Dose of Cocoa, Bittersweet, Box o Chocolate, Candyman, Sweet Tooth and 70% Yum. All six shades have brown undertones, some of which are cooler (like 70% Yum) or warmer (like Candyman).
See below for swatches of the lipstick from beauty enthusiast @strawberryheartschocolatedarts.
If you're skeptical about whether these lippies actually smell like chocolate, we recommend you take a trip to Walgreens to scope 'em out. No exaggeration when we say they smell like chocolate fondue, and once you put one on your lips, you'll understand that the product really is reminiscent of the candy bars we crave.
To perfect your matte lip with L'Oreal Paris Infallible Pro Mattes Les Chocolats Matte Liquid Lipstick,  sweep the product onto your lips, being sure to use the pro-sculpt applicator to line your lips as you would with a lip liner before filling in your lips. From there, apply to the rest of your lips and be prepared to wear it all day long — through numerous chocolates, as well as everything else life throws at you. Our editors love the product because it has a smooth formula (instead of a sticky, messy one) that gives expensive matte formulas a run for their money.
And because we love you, there's also a sweet giveaway! Here's what you need to know: Three lucky winners will be selected from a random drawing to receive the full collection of Les Chocolats lippies and a box of Maggie Louise Confections chocolate lips (which yes, you can actually eat). Enter the giveaway here.
The L'Oréal Les Chocolats giveaway will run from 6/11 through 11:59 pm on 6/25. The winners will be notified on or around June 27, 2018. For a full list of rules, click here.
Read More:
Chocolate Scented Lipstick Is Here (Until We Accidentally Eat It All)
Whitney Port's Favorite Beauty Tips are Surprisingly Simple
Everything You Need To Know about the Urban Decay Born To Run Palette
Hero Image Courtesy Ashley Hall
Read more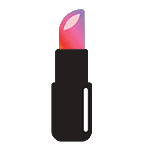 Back to top