Here's Why Our Editors Love the Maybelline Ultimatte Slim Lipstick
February 09, 2021
With Valentine's Day around the corner, our editors are determined to step up their lipstick game. And the most important criteria on their V-Day lipstick checklist is a high color payoff. Because whether they plan on chilling at home with their significant other or eating all the chocolate with their friends, a bright, bold lipstick is the easiest way to pull together a festive makeup look. The product we're currently testing out? The new Maybelline New York Color Sensational Ultimatte Slim Pigment, which has intense pigments, a blurring, matte formula and a lightweight feel. Keep reading to find out what our editors had to say about this chic lipstick bullet.
Sarah, Senior Editor
Shade: More Scarlet
There's nothing like a bright, true-red lipstick to get you out of a makeup funk. After one wear of this creamy formula, I was inspired to step up my everyday makeup game, which recently, has included a whole lot of nothing. It helps that the pigmented lippe is comfortable to wear and doesn't get flaky or fade throughout the day, even after eating or drinking. I also love how easy the bullet is to apply — I was able to get a precise finish without lip liner. For days when I have back-to-back Zoom meetings and need to look put together or when I just need a pick-me-up, this is the formula I'm reaching for.
Alanna, Assistant Managing Editor
Shade: More Taupe
There's not much else I love than a matte brown lipstick, so I was super pumped to try out this new formula from Maybelline in More Taupe. The first thing I noticed after applying was how moisturizing and smooth this formula felt on my lips — it didn't feel heavy, dry or cakey like other matte lipstick formulas. Throughout my wear, I found it to be very lightweight and comfortable, and I loved how the orangey-brown shade complimented my olive skin. It's totally become a staple in my makeup bag this winter and I guarantee it'll become a favorite for you too.
Samantha, Assistant Editor
Shade: More Buff
While I normally opt for a gloss on the day to day, when a special occasion rolls around, I prefer a more intense color on my lips. This new Maybelline option has quickly become my go-to. More Buff is the perfect peachy-pink shade that complements any makeup look. My favorite part about this lipstick. though, is the texture. While it has a matte finish, the product still feels smooth, comfortable and creamy on my lips. If I want a more subtle look, I'll dab the product on with my fingers, but if I really want to go all out and embrace the pigment, I just swipe the bullet directly across my lips.
Genesis, Assistant Editor
Shade: More Rust
More Rust is a beautiful warm-toned brick red with a slight orange undertone. It offers a full-coverage finish with just one swipe and looks like a shade that would flatter a wide range of skin tones. I love that it isn't a super vibrant red, making it wearable for any occasion — be it when you want to zhush up your work from home makeup look or go on a special date night. The formula itself is smooth and creamy. Despite it having a matte finish, I was pleasantly surprised with how comfortable and lightweight it is to wear. Overall, I'm very impressed with these new lippies and want one in every shade!
Malaika, Audience Development Manager
Shade: More Truffle
When the temperature starts dropping, I always transition my nail and lip color shades from light and bright to vampy and neutral tones. But I wanted to step outside my comfort zone so I decided to try More Truffle, a rich, nude brown color with coppery, orange undertones. I was first impressed with how easy it applied. If you've ever tried a liquid matte lippie, it may take two or three rounds of application to get the color and coverage you're looking for. But the Maybelline New York Ultimatte Lipstick gave me full coverage with just one smooth application! I've also tried dozens of matte lipsticks that leave my lips looking and feeling dry and cakey. But this lipstick is so comfortable to wear! It feels more like a pigmented lip balm than a lipstick, which makes it perfect to wear during these dry, winter days. Now, I challenge you to also step outside your comfort zone and give the Maybelline New York Ultimatte Lipstick a try ASAP.
Photos: Genesis Rivas, Samantha Holender, Sarah Ferguson, Malaika Nicholas, Alanna Martine Kilkeary
Read more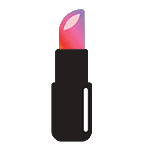 Back to top