Metallic Lips For Summer? Groundbreaking
June 06, 2018
Metallic lips are one of those things that most people believe are only appropriate for festive occasions or the very boldest of makeup wearers. Well, it's time to put down your nudes and glosses and give metallic lips a try. They're different from their sparkly sister the glitter lip and arguably more suited to everyday wear. You can even rock this trend in the summer — it's the perfect way to add a little extra sheen to those sun-drenched selfies.
To get the look we've enlisted the help of Madison from the M Crowd, our brilliant group of influencers who create content specifically for makeup.com. Her hack for the metallic shy? Focus the color on the center of the lips. Doing this will "create a contrast between textures" — whether that's your natural lip or another lip product. She also recommends layering, one of the many pros of metallic lippies.
To start, apply a liquid lipstick and let it dry down completely. Next, apply a metallic shade to the center and pat into the lips for an almost ombré effect. A pairing we love? NYX Soft Matte Lip Cream in Dubai paired with its match NYX Soft Matte Metallic Lip Cream in the same shade. You can also try Madison's favorite pairing, Maybelline Lip Studio Metallic Foil Metallic Liquid Lipstick in Luna paired with NYX Soft Matte Lip Cream in Istanbul.
Want to go full metal on the lips? Try NYX Cosmic Metals Lip Cream in Retro Harmony, a metallic nude with gold shimmer.
Still need convincing? Watch this soft, metallic look by beauty guru Tiarra Monet:
Photo: Courtesy of Madison
Read more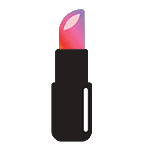 Back to top