Celebrate National Lipstick Day with Our Editors' Favorite Lipsticks
July 28, 2023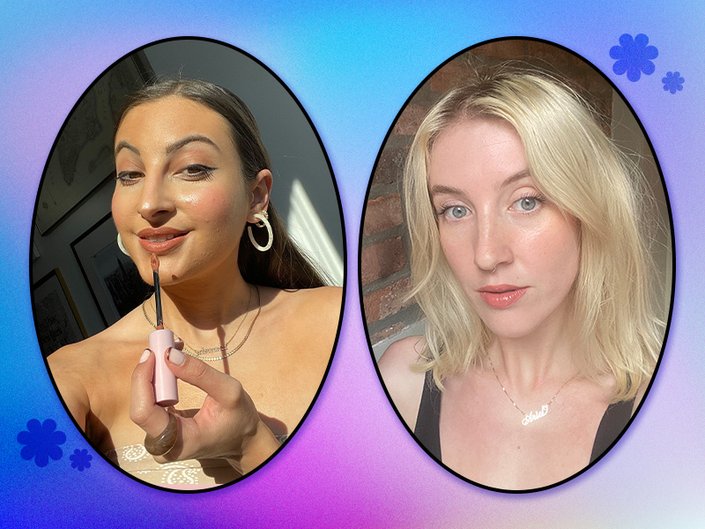 While we don't need a holiday to rave about our favorite lipsticks, we're more than happy to share our go-tos to celebrate National Lipstick Day. From formulas that last all day without transfer to pinky-nudes that match every makeup moment, we all have that lipstick that never lets us down. Keep reading to find a new favorite of your own.
Looking to expand your lipstick collection even more?
Sign up HERE
for a chance to win a lip kit with over $200 worth of Super Stay Lippies from Maybelline New York.
Alanna
I love a soft brown lipstick all year because it warms up my complexion with little effort, and Hot Carmelo does that flawlessly. It has an orangey-red undertone that's bold enough to contrast my complexion, but neutral enough to go with any other makeup look. I also love the consistency and staying power of this formula; it clings beautifully on the lips for a matte finish that doesn't budge for hours. This lippie isn't leaving my makeup bag anytime soon!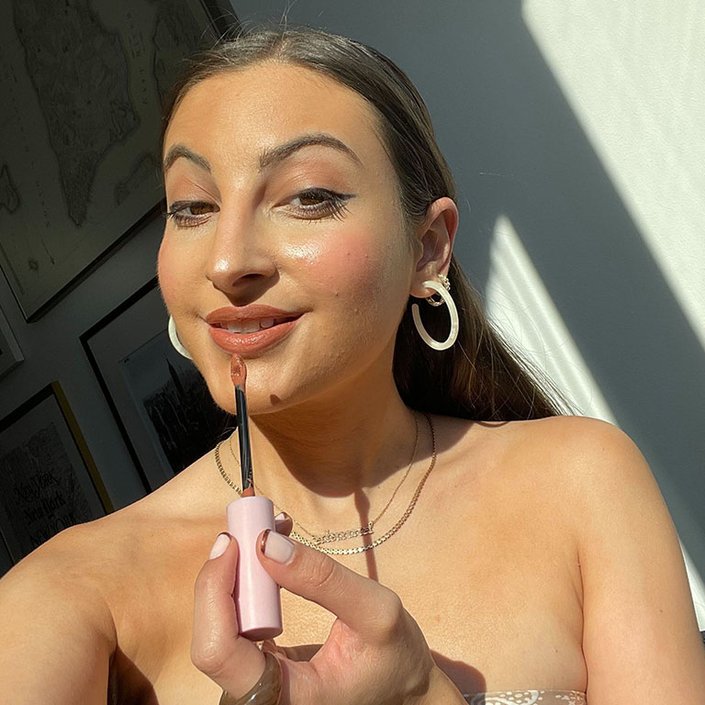 Ariel
Meet the liquid lipstick that changed my mind about liquid lipsticks. I've always preferred a gloss over a matte finish, but I've also always wished my favorite lip glosses would stay on longer. This richly pigmented formula combines the staying power and pigment of a liquid lipstick with the rich sheen of a gloss. It lasts for up to 16 hours, through bagels, coffee, slices of pizza — basically any meal you could think of while remaining shiny and vibrant. Peachy is my go-to everyday hue.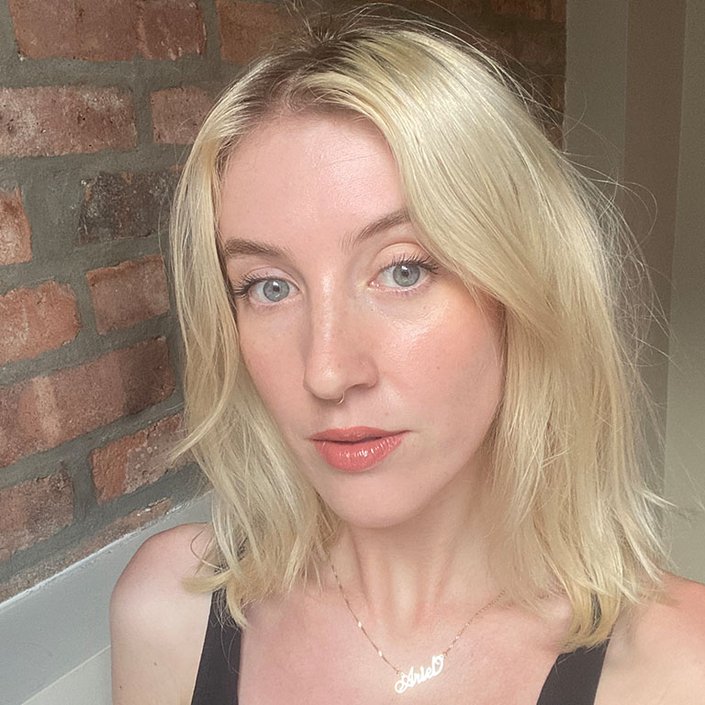 Trishna
As someone who loves soft, warm-toned mauve shades, Coquette is a staple lip color for me. The creamy formula lasts all day, even throughout my many iced coffees, and keeps my lips feeling soft and fresh rather than dried out, as many lipsticks with a smudge-proof formula often do. And with a rosy finish just right for my skin tone, it's easily my favorite lipstick.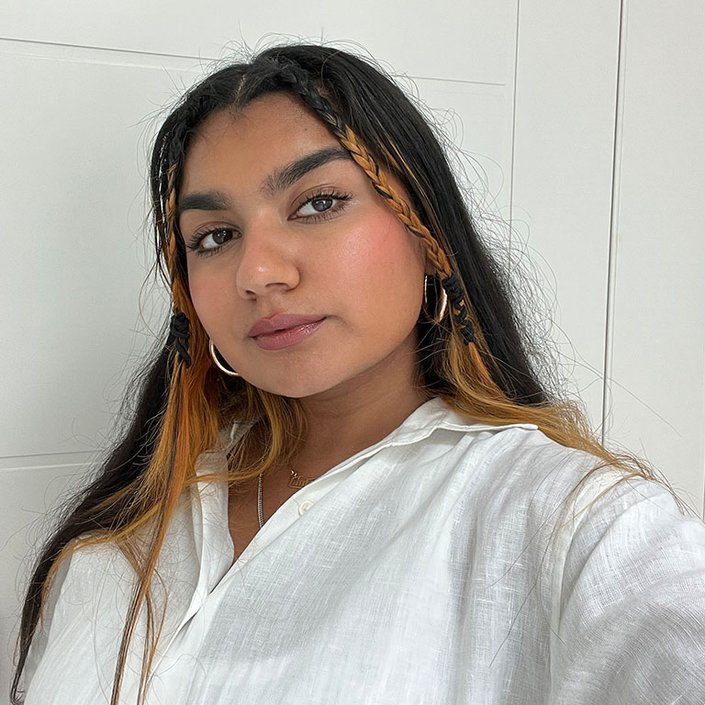 Kat
As a collector of nude lipsticks, I instantly knew that I was going to fall in love with this beautiful pink nude shade. While it comes out more pink than nude on my complexion, it's a wearable shade that makes it one of my go-tos. In addition to how perfect the shade is, I'm obsessed with the creamy formula. Even though it has a matte finish, it glides on smoothly and is comfortable to wear throughout the day. This is definitely a keeper in my collection!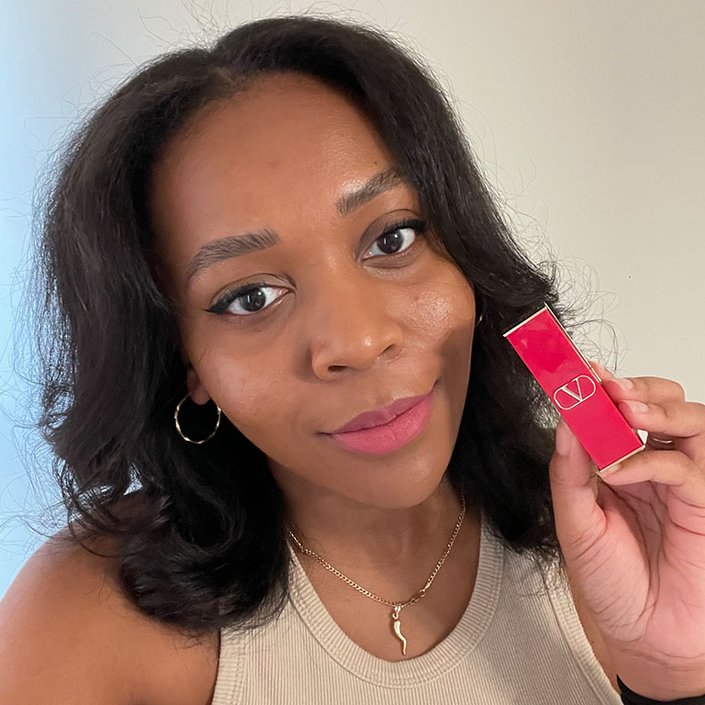 Photos: Alanna Martine Kilkeary, Ariel Wodarcyk, Kat Pierre, Trishna Rikhy; Design: Juliana Campisi
Read more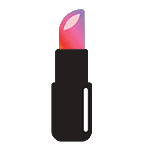 Back to top