Why the NYX Shine Loud High Shine Lip Color Is Worth the Hype
February 24, 2021
Genesis, Assistant Editor
Shade: Global Citizen
I usually don't love liquid lipsticks because of their drying effects, so I tend to stick to glosses. But the idea of having both a matte and glossy side all in one product, like this one, intrigued me. After trying the formula, I became even more obsessed because the thousands of likes and reviews are true — it does not transfer at all. I applied the matte side first and was impressed with the pigment. One swipe was enough to cover the entire surface area of my lips. Then, I applied the gloss, which had a high-shine effect and didn't feel greasy. Once the product was dry, I kissed my hand to see if it would smudge or transfer, and to my pleasant surprise, it stayed completely in place. I chose the shade Global Citizen, which is a beautiful pinky nude. From the color payoff and transfer-proof formula to the range of 24 shades and affordable price point ($11.50), I definitely say this lippie is worth the hype.
Alanna, Assistant Managing Editor
Shade: Boundary Pusher
Liquid lipsticks are totally my thing, so I was super stoked to try this one. I went for the deep '90s brown shade Boundary Pusher because it suits my makeup style and goes with just about anything I'm wearing on any given day. When I swiped it on, I immediately loved how saturated and pigmented it looked on my lips. Once dried down, I added a coat of the clear gloss on top, I loved the high-shine effect it gave my stained lips. It can be hard to pair a lot of glosses over lip stains or lipsticks because they usually pill, but with this duo, you can do it without worry.
Jillian, Senior Social Editor
Shade: Rebel in Red
I'm constantly on the fence when it comes to whether I want to rock a gloss or a liquid lipstick. Normally I'm a matte liquid lip queen, but I haven't been able to resist a good gloss lately because it's so trendy (#thanksTikTok). What I dig most about Shine Loud is that it gives me the option to add that extra oomph with the gloss, or stick to just the liquid lipstick. As someone still experimenting with shiny and glossy formulas, it's a dream come true for my indecisiveness. Plus, I can cut down on how many products I have instead of searching for a gloss or lipstick that's a perfect shade match –– it's a win-win situation. When it comes to my shade, anyone who knows me knows that I can't go without a good red lippie in my makeup bag, so Rebel in Red just made sense. You definitely need to snag one of these.
Photo: Alanna Martine Kilkeary
Read more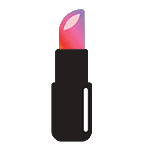 Back to top